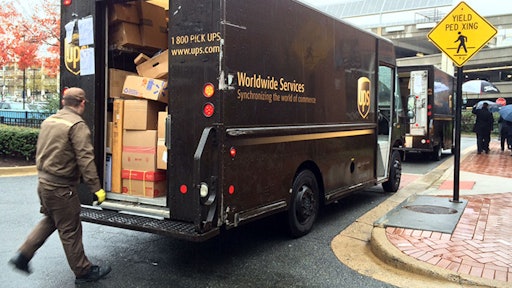 After halting pickups from freight customers earlier this month, UPS and Teamsters have reached a new labor contract agreement, narrowly avoiding a strike that would've been scheduled to take place the week of Nov. 11.
UPS' freight business makes up approximately 5 percent of its sales. If a strike were to happen it could significantly damage the company's profits, luckily that isn't the case now.
USA Today reports that UPS Freight workers voted to approve a new labor contractor after a second round of negotiations. The new contracts includes higher wages and limiting the amount of subcontracted work.
A total of 77 percent of workers approved the contract at local union meetings held between Nov. 7 and 11, and nearly 84 percent of eligible members voting on the agreement which covers around 11,600 workers.
In a statement, UPS said, "Our teams began contacting customers immediately after ratification. We thank our customers for their patience and loyalty."
Companies in this article