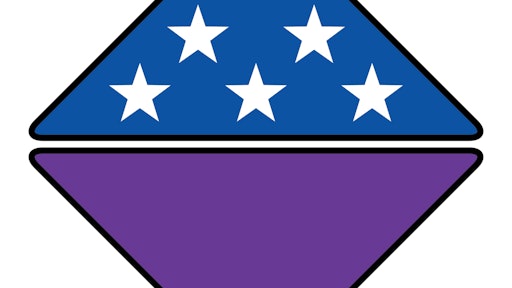 Veterans Day began as Armistice Day on Nov. 11, 1919, marking the end of World War I—and honoring those who served—which ended on the 11th hour of the 11th day of the 11th month in 1918. President Dwight D. Eisenhower signed the bill changing the name in 1954 to pay homage to American veterans of all wars.
Sam Crawford spent six years serving his country in the Navy during the Vietnam War. Today, as the director of operations for the Armed Forces Construction Group, he's serving his fellow veterans. The company manages dozens of construction crews—all comprised of military veterans—in 12 states and 60 cities across the United States. While the company does all kinds of construction work, Crawford takes the most pride in doing projects that help disabled vets and others with physical handicaps.
"I'm just a dedicated vet to the vets," he says. "They're my life. Hiring them is such a joy. People say thank you to us and 'Oh my God, where did you come from? Can you really help me?' I've done it for 40 years—whether it's building a ramp, or widening a door, or the big projects."
The Armed Forces Construction Group is both Veterans Affairs (VA) and Americans with Disabilities Act (ADA) certified. It recently received a Service-Disabled Veteran-Owned Small Business certificate, which allows it to do federal work.
One issue Crawford faced was finding enough qualified leads. For that, he turned to Ariba, an SAP Company. Ariba Discovery, he says, simplifies the process of finding qualified partners and business leads by matching buyer requirements to supplier capabilities. "There are a lot of sites out there aimed at helping companies find new business and we tried many of them. But we found ourselves going to six places to win one opportunity. With Ariba, we get access to more qualified leads and much bigger projects."
Out of the first 100 opportunities Armed Forces Construction responded to on Ariba Discovery, the company landed 30.
Using the service allows buyers to:
Evaluate profiles and qualifying information for more than 1 million selling organizations.
Access community-based references and ratings to judge seller capabilities and performance.
Gain visibility into e-commerce capabilities and performance with other buying organizations to determine experience level and fit.
Track minority-, women- and veteran-owned business status, and green certifications to support corporate diversity and social responsibility initiatives.
"We get leads from Ariba, we put them in and get specs for the bid. My project manager follows up. If we win it, we go get it," Crawford says, emphasizing that, in addition to delivering credible leads, Ariba Discovery opened up new business channels for his company and allows him to forge new relationships. "It gets me in on opportunities early and on a first-name basis with potential customers, which has been priceless. Even in cases where I don't win, I have a personal contact at the company and am put on [his or her] preferred list for the next opportunity."