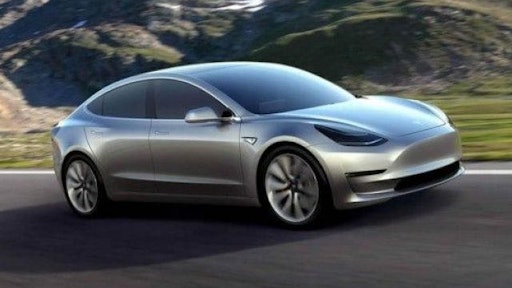 Following the worst week in the automaker's history, Tesla announced that it had fallen short of its first-quarter production goals for the Model 3 sedan.
Claiming that it was a fourfold increase, the automaker still only produced nearly 10,000 Model 3s since the beginning of the year. Chief executive Elon Musk believed that Tesla would be rolling out 2,500 Model 3s a week by the end of March.
Model 3 production was expected to remain slow early on before climbing to 20,000 vehicles a month by the end of 2017 and 50,000 a month by the end of 2018. So far, 400,000 people have put down $1,000 to get their names on a waiting list for a Model 3.
The production is allegedly part of Musk's "master plan." It's supposed to coincide with the construction of a $11 billion Gigafactory outside of Reno, Nevada, where Tesla will manufacture lithium batter cells that will be used inside a new generation of vehicles.
If Tesla is able to start producing thousands of vehicles a week, officials believe they can ride the electric vehicle into the mainstream.
Many critics have issued warnings about the company since the Model 3 debut has been stalled for so long.
Adding to the list of negative press Tesla has received lately, The National Transportation Safety Board and the California Highway Patrol are investigating Tesla after a fatal crash involved one of its SUVs operating on Autopilot mode. The company also recalled 123,000 cars worldwide.
With all the negatives, Tesla is looking at it as a positive sign of progress. The company produced nearly 34,500 vehicles in the first quarter of 2018, but a majority of the vehicles were the Model S and Model X.
Tesla expects Model 3 productions to climb by the end of this quarter, producing 5,000 vehicles a week.
To read the full original article, please click here.