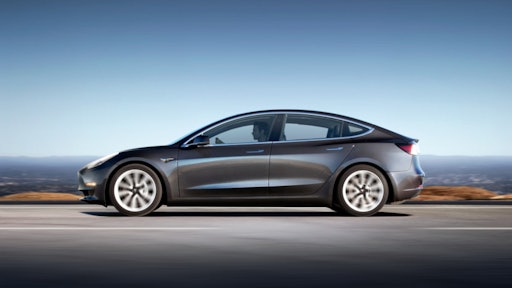 Analysts at Bernstein and UBS have released reports focusing on Tesla's "over-automation" of the Model 3 line. So far, production of the vehicle has reached 2,000 per week, nowhere near the company's target of 5,000 vehicles per week.
Tesla founder and CEO Elon Musk has been open for his support of automation within the production process. He is now acknowledging the amount of automation that is required is still a complex balancing act of design, productivity, quality and human and machine skills.
Musk blames an "overly automated production process" for missing the Model 3 output targets.
Analysts say that Tesla's attempt to hyper-automate Model 3 production has "shot themselves in the foot," stating that automation can't handle the complexity, inconsistencies, variation and other problems down the line. Humans are able to spot things that are wrong and stop the process to make sure that it gets fixed. Robots aren't as flexible as humans and have a hard time adapting to product variants, potentially raising costs for the final product.
To read the full original article, please click here.