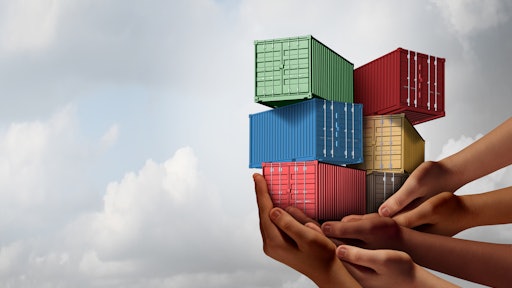 freshidea AdobeStock_142658862
Effective supply chain planning hinges on accurate measurement and understanding of the stresses that exist within a network. To help meet this need, KPMG, in association with Association for Supply Chain Management (ASCM), launched the global Supply Chain Stability Index.
"The index illuminates stresses and where they originate, helping users predict supply chain fragility up to three months ahead — and eventually further into the future, as the data accumulates. The ultimate goal of this index is to create more resilient supply chains despite ongoing volatility," according to the report.
From ASCM:
Inbound ocean freight from Asia dropped 27% in the quarter, while inbound air freight from Asia dropped 50%.
Mexico overtook China by 15% in U.S. import volume during the first quarter of 2023.
The Laredo, Texas, land port surpassed the ports of Los Angeles and Long Beach, in October 2022, with $27 billion in trade volume.
The transportation and distribution sectors are experiencing a significant shift, as more employees are required at land ports and for road transfers over seaports and intermodal transfers.
Manufacturing job openings decreased 11% in the last quarter, continuing a 12-month downward trend that has dropped 30% since the second quarter of 2022. This number still is 42% higher than pre-pandemic levels.
Factory construction was up 34% in 2022, but manufacturing had high volumes of layoffs in the first quarter of 2023, particularly across the tech industry sector, which represents a potential imbalance.
Inventory levels continue to rise, as manufacturers depend on just-in-case inventory management to reduce risk and keep customers happy.
Unfilled manufacturing orders grew by 8%, which indicates a return to normal manufacturing schedule adherence.
The wholesale inventory-to-shipment ratio has achieved pre-pandemic levels, and the retail ratio is progressing in the same direction.