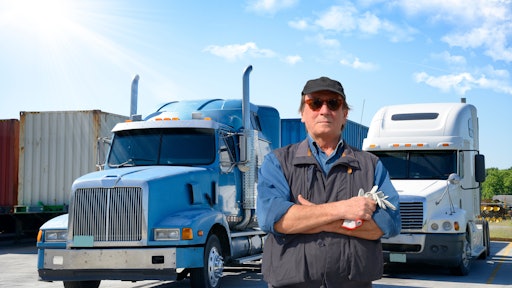 katy_89 AdobeStock_103616431
Florida's recent passage of Senate Bill 1718, a new immigration law targeting undocumented immigrants, has triggered widespread controversy. Truckers responded on social media by announcing a plan to boycott driving in Florida.
In fact, one in five truckers are currently boycotting or planning to boycott driving in Florida due to Senate Bill 1718, according to a recent survey by JW Surety Bonds.
"We found significant support for the trucking boycott in response to Florida's Senate Bill 1718 targeting undocumented immigrants. However, concerns about supply chain disruptions, empty grocery shelves and delayed packages emphasize the tangible effects Florida residents are experiencing. There also appears to be widespread anxiety regarding the cost of consumer goods increasing, emphasizing the need to address the boycott's effects on the local economy, foster constructive dialogue, and find common ground to mitigate this legislation's impact," according to JW Surety Bonds.
From JW Surety Bonds:
71% of truckers and 58% of other transportation employees support boycotting Florida.
Three in five transportation employees are concerned about possible supply chain disruptions due to the boycott, but truckers are 33% less likely than other transportation employees to be concerned.
Since Senate Bill 1718 was signed into law, nearly one in three Floridians have been unable to find at least one specific food or beverage product at a store; over one in four Floridians have seen empty grocery shelves; and one in five Floridians have experienced package delays.
Nearly nine in 10 Florida residents are concerned about a boycott leading to increased costs of consumer goods.
60% of Florida residents support the truckers' boycott in response to Senate Bill 1718. Women were 13% more likely than men to support the boycott.
Hispanic/Latino Florida residents were 22% more likely than other Floridians to support the truckers' boycott.