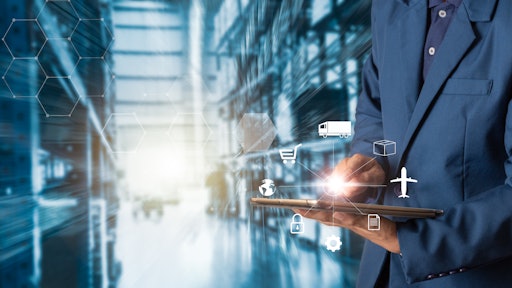 Getty Images
Investing in logistics operations is one of the only ways that retailers can compete with e-commerce giant Amazon, Digiday reports.
Over the last year, Walmart and eBay have been partnering with third-party logistics providers to compete with Amazon's quick shipping standards. According to Digiday, both companies have also been working with installation services to match Amazon. Walmart is working with Handy and Porch, while eBay has partnered with Handy, Porch and Insallernet.
"Sometimes Amazon scares [other] retailers," said Oisin Hanrahan, Handy CEO in a statement. "Retailers are figuring out what they need to do to get the best possible experience, increase conversion rates, sell more products - the order value goes up and customers are generally happier."
Digiday reports that companies like Handy offer customers added convenience. Utilizing third-party logistics providers allows companies to determine whether in-house capabilities make sense.
"Walmart and eBay are both in experimentation mode and trying to figure out what works," Andrew Lipsman, retail and e-commerce analyst at eMarketer tells Digiday. "For the partnerships that pay off, I think they're definitely willing to acquire if the case and opportunity presents itself. Walmart [acquired] Parcel and you can bet there will eventually be more logistics acquisitions down the road."
It is predicted that outsourcing will continue in the future as it's not possible to replicate Amazon's logistics operations.