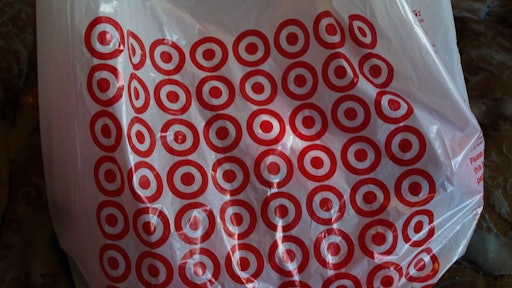 After a successful deployment, Target is expanding its same-day delivery service with courier Shipt.
In late 2018, the retailer started offering same-day shipping for 55,000 products - mostly groceries. However, soon Target will offer the service for all of its major product categories, according to the Star Tribune.
Shipt, which Target acquired in 2018 for $550 million, is currently a subsidiary of Target and still runs as an independent company, according to Business Insider. Shipt sells subscriptions for $49 a year through Target and promises that orders will arrive as soon as one hour.
Business Insider reports that the company's expansion of same-day delivery services are pointing signs to the necessity of an omnichannel approach to business. The retailer is becoming increasingly focused on meeting customer demands when it comes to e-commerce purchases by removing the order minimum for free shipping and expanding its online-order-fulfillment capabilities within its stores.