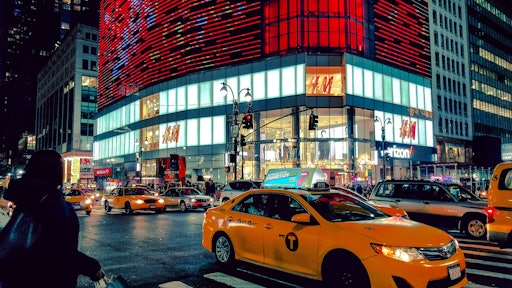 Photo by Ibrahim Boran from Pexels
Despite receiving criticism for being a part of fast-fashion, H&M continues to improve its supply chain by offering sourcing information on all its online apparel.
The retailer's "Conscious Collection" rivals other transparent apparel brands like Zara and Everlane by providing information on how the materials are ethically sourced. However, the company's supply chain continues to use pollutants and many of its factories fail to pay fair wages, according to fashion blog Good on You. The company has previously been accused of using Chinese prison labor to make its clothes.
"The transparency initiative currently include information about supplier, factory, address and number of workers," a spokeswoman tells Retail Dive in an email. "However, we continually report publicly, in for example our Sustainability Report, on our work and progress when it comes to fair living wages."
While its fast-fashion model has made its processes seemingly unsustainable, H&M has been boosting its efforts by phasing out conventional cashmere, sourcing materials made from fruit and being one of several companies to sign the Fashion Industry Charter for Climate Action.