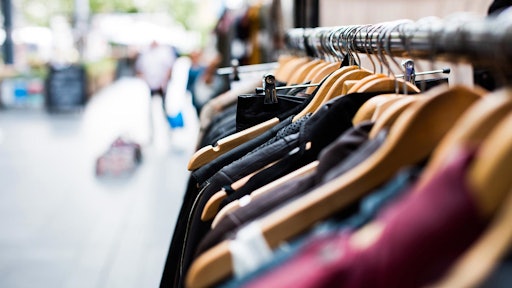 The global fashion sector increased momentum to address climate change by launching the Fashion Industry Charter for Climate Action. Under the auspices of UN Climate Change, leading fashion brands, retailers, supplier organizations and more have agreed to address climate impact of the fashion sector across its entire value chain.
The charter, signed by 43 leaders in the fashion industry, including Adidas, Burberry, Gap Inc., H&M Group, Target and more, is a commitment to implementing or supporting the 16 principles and targets that underpin the Fashion Climate Charter. The Business for Social Responsibility, Sustainable Apparel Coalition, China National Textile and Apparel Council, Outdoor Industry Association, Textile Exchange and Maersk have also committed to the charter.
The charter recognizes the crucial role that fashion plays on both sides of the climate equation and aims to reduce emissions while contributing to sustainable development. Adding to that, it contains the vision for the industry to achieve net zero emissions by 2050 and defines issues that will be addressed by signatories, ranging from decarbonization of the production phase, selection of climate friendly and sustainable materials, low-carbon transport, improved consumer dialogue and awareness, working with the financing community and policemakers to catalyze scalable solutions and exploring circular business models. To make progress on these commitments, six working groups have been established in which signatories will work to define steps for implementation.
The signatories have set an initial target to reduce greenhouse gas emissions by 30 percent by 2030 and have defined concrete measures, like phasing out a coal-fired boilers or other sources of coal-fired heat and power generation in their own companies and direct suppliers from 2025.
"The fashion industry is always two steps ahead when it comes to defining world culture, so I am pleased to see it now also leading the way in terms of climate action," says UN Climate Change Executive Secretary Patricia Espinosa. "I congratulate the signatories of this important charter, which represents a unique commitment and collaboration from an array of fashion leaders. The charter, like the renowned fashion runways of the world, sets as an example that I hope others will follow."
Earlier this year, fashion leaders volunteered to shape a climate movement through discussions in working groups chaired by PUMA and H&M. The launch of the charter reflects genuine sectoral buy-in and is a clarion call to the fashion industry to address climate action within their supply chains.
"Burberry is proud to be a signatory of the Fashion Industry Charter for Climate Action," says Marco Gobbetti, CEO of Burberry. "While we have committed to becoming carbon neutral in our own operations, achieving a 30 percent reduction in greenhouse gas emissions across the entire global fashion industry by 2030 will require innovation and collaboration. By working together with other signatories of the Charter, we blieve that we can achieve systemic change and build a more sustainable future."
Principles and actions outlined in the Fashion Industry Charter for Climate Action will be pursued and developed through working groups, convened by the UN Climate Change in early 2019. Any company or organization professionally engaged in the fashion sector, regardless of where they are in their environmental journey are encouraged to sign it and participate in this work.