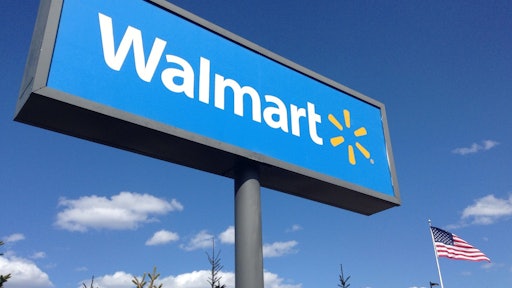 Walmart is continuing to boost its sustainable sourcing efforts by partnering with HSBC to develop a supply chain finance program that will take into account the sustainability performance of its suppliers. The program will reportedly track its supply chain and ensure its suppliers are meeting environmental standards.
FinTech reports that suppliers within Walmart's network can apply for improved financing from HSBC if they make progress toward the retailer's sustainability targets. Currently Walmart has goals to avoid 1 billion tons of greenhouse gasses from its supply chain by 2030.
"Trade is a force for good, and trade finance has a vital role to play if we are to achieve the UN's Sustainable Development Goals," Natalie Blyth, Global Head of Trade and Receivables Finance, HSBC says in a statement. "Embedding sustainability in global supply chains is not only beneficial for the environment and society, but also for companies' bottom lines."
Walmart sees that investing in the environment can lead to higher productivity and cost savings for suppliers, while overall driving business growth.