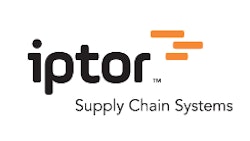 Folsom, CA—Oct. 28, 2015—International Business Systems (IBS), a provider of supply chain solutions, launched a new site that helps warehouse pros take the temperature of their current warehouse management system (WMS). TiredofmyWMS.com is the antidote to old WMS platforms, lack of functionality, poor integration, service and support. The site helps visitors navigate the challenges they are facing with their WMS, provides industry benchmark expectations for a modern WMS, and offers a complimentary value assessment and WMS return on investment (ROI) analysis calculator.
"We hear horror stories from people who are so frustrated with their current distribution software and solution vendors," said Scott Brown, executive vice president for IBS. "Resounding themes include lack of integration with other systems, poor service, outrageous prices to modify or update the system, lack of scalability, inflexible infrastructure and impersonal service from their vendors."
IBS's Dynaman WMS is a stand-alone solution, and component of an integrated suite that includes enterprise resource planning (ERP), sales and operations planning, and web point-of-sale functions. The approach lets customers use only the pieces they require without being forced to use products from many vendors.
IBS applications are designed to provide benefits such as lower information technology (IT) cost through fixed monthly fees, reduced business risk, faster time to value and greater flexibility, combined with the advanced functionality of the IBS WMS and supply chain solutions.
Companies in this article
Request More Information
Fill out the form below to request more information about
Warehouse Pros Get the Opportunity to Gauge Warehouse System Effectiveness