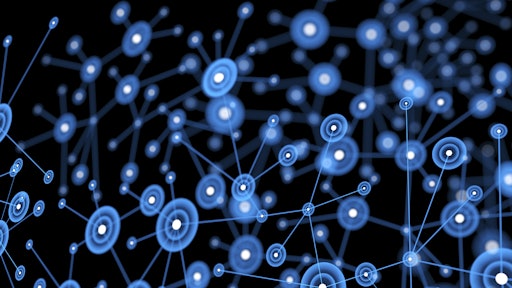 Santa Clara, CA—Oct. 28, 2015—The Internet of Things (IoT) is not just a trend, it is a crucial way to get business done, according to a new survey from Aeris, an IoT provider. IoT's true value has yet to be fully realized, but executives consider IoT initiatives to be increasingly valuable and important to their organizations, particularly when it comes to achieving greater operational efficiencies and gaining competitive advantages.
Illustrating the positive impact of IoT, 74 percent of all respondents indicate they feel IoT provides their organizations with the opportunity to better meet key business objectives and 71 percent agree IoT will help them achieve a competitive edge. However, despite the consensus, U.S. executives (86 percent) were found to be more optimistic than their United Kingdom (UK) counterparts (51 percent) in regard to how IoT would enable them to better meet their objectives.
Recent industry forecasts estimate nearly 5 billion connected devices will be utilized in the enterprise this year alone, so it is no wonder that managing devices and connectivity to reduce operational costs is a big priority for the coming year. In fact, Aeris discovered 72 percent agree managing connectivity to reduce costs is a major priority, and 78 percent feel connectivity, provisioning and device management will be a challenge for the upcoming year.
"While the research uncovered some intriguing differences across geographies and industries, the generally held consensus is that the opportunities will be met with challenges," said Janet Jaiswal, vice president of enterprise marketing at Aeris. "As the number of connected devices grows, organizations will not only be under increased pressures to better manage their devices and obtain data-generated insights to improve operational efficiencies, but they will also need a deeper understanding of how best to address the complexities associated with connectivity and data consumption to lower operational costs."
Big data and application development are other significant concerns within the enterprise. Most (72 percent) find it difficult to analyze sensor and connectivity data to obtain useful insights, and 73 percent noted collecting, managing and storing device sensor data as a major worry. When developing IoT applications, the survey revealed that 65 percent are building IoT and machine-to-machine (M2M) apps in house, with the U.S. (70 percent) proving more likely to take in house vs. 55 percent of the respondents in the UK.
The survey was conducted in partnership with research firm Vanson Bourne, polling 300 enterprise information technology (IT) decision-makers from the U.S. and UK in order to examine IoT's perceived impact on the business in the year ahead, as well as to determine how perspectives on IoT evolved since 2013, which generally represents an increase in the importance of IoT.