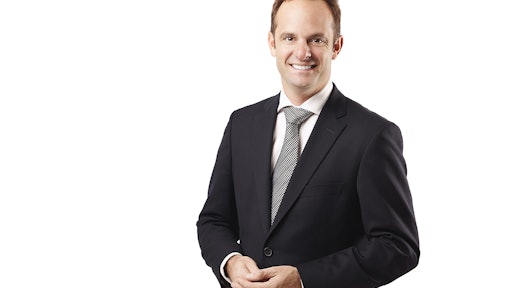 For most manufacturers, retailers and distributors, the performance of the supply chain drives the significant costs impacting upon the performance of the business. Despite this, we regularly see examples of where finance and supply chain management could work more effectively together—in partnership—in order to drive additional value for the business. Leading chief finance officers (CFOs) and finance teams do this well.
One of the difficulties in managing the supply chain is that to get an end-to-end view of total costs and performance can be difficult. If a business has multiple brands and/or business units and geographies, this challenge gets larger.
Further, it is sometimes difficult to assess whether the level of cost incurred or planned is good or bad. What should be the benchmark? What internal or external drivers are impacting upon costs? Is using last year as the baseline right for budgeting?
In addition, in recent years, many businesses built a substantial online business. For many, this is a challenging business as the costs to manage and deliver often outweigh the incremental sales (especially when sales are below 10 percent of total sales). In these situations, there is a much clearer requirement for the CFO and supply chain executive to work together to optimize performance.
What Are Some Key Questions a CFO Should Consider?
To provide some pointers, you could ask yourself the following questions. Depending upon the answers, there is possible value in further investigation:
Question

Considerations/Comments

What key performance indicators (KPIs) and reports do we have that measure and manage our supply chain? Are they sufficient? Do they provide insight for management and help drive decisions?

Examples:

Customer service levels/Delivered in full on time (DIFOT)
Forecast accuracy
Inventory turns and analysis
Costs of expediting (air freight, branch transfers, etc.)

What role does finance play in key strategic initiatives for the supply chain?

Could finance skills be leveraged for strategic projects?

Does the activity cost information support key supply chain decisions?

Do we know the cost to serve for key channels, customer groups and products? Is this used to optimize trade-off decisions?

Does our cost center structure allow us to compare operations across different products, geographies, facilities and channels? What are the insights?

Cost comparisons for key metrics often provide insight for performance improvement.

What kind of market offers are provided? What is the customer value proposition?

Has the finance department done appropriate analysis of margins and costs of different market offers (lead times, inventory costs, product cost)?

If you have an online product offering, do you know whether the range is too broad or narrow? What is the cost of our service offering and is it optimized (same or next day)? Should we charge for freight?

In each of these areas, there are key implications for the cost of running the supply chain. Whilst certain offers may benefit the customer, are we making money given the incremental costs?

Are there particular products or channels that appear marginal?

How can finance work with supply chain to understand the key cost drivers? Should these be rationalized?

Do key costs that indicate inefficiency, such as expediting, unplanned air freight or container detention, get properly reported? Are controls in place? Can they be reduced?

Often we find these key issues are not highlighted in reporting and sometimes the information can be hard to find. Regular controls and accountability are not clear.

How did we build up our budget for the supply chain?

Was it a decrease or increase on last year, or was it based on proper costing of planned activities?
What Should You Do Next?
If the answer to any of these questions highlights a potential issue, then it is important to engage with the head of supply chain and agree to a process to address the issue. It may also indicate that there is an opportunity for supply chain and operations professionals to partner more closely with finance team to leverage its knowledge and skills to enable better decision-making in the business.