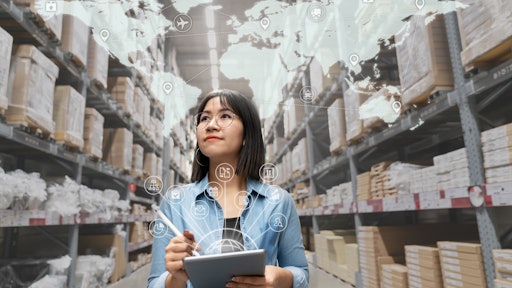 Chaay_tee
President Biden signs an executive order that eliminates the ability to qualify for domestic preferences when using offshore production and labor, in regards to goods and services bought by the federal government with tax payer dollars. In the past, loopholes allowed companies to qualify as American made but have some processes outsourced to other countries. The end goal is to create more jobs in the United States, strengthen the economy and build a stronger, more accessible middle class. This executive order follows many others from new President Biden that impacts the supply chain, including bringing the United States back into the Paris Agreement.
Per The White House:
This executive action is a part of the President's broader commitment to increase investments in manufacturing industries and workers in order to Build Back Better. The President is committed to working on a bipartisan basis to advance this work, including with members of Congress who have been leaders on Buy American and Buy America for years.

This Executive Order directs an increase in both the threshold and the price preferences for domestic goods – the difference in price over which government can by a product from a non-US supplier. It also updates how government decides if a product was sufficiently made in America, building a stronger foundation for the enforcement of Buy American laws.

The new director of Made-in-America at the Office of Management and Budget (OMB) will oversee the implementation of this executive order, make sure the President's new rules are followed, work with key stakeholders, and carry through the President's vision in conjunction with their executive agency partners.

This order creates a central review of agency waivers of Buy American requirements, fulfilling the President's commitment to crack down on unnecessary waivers. It also directs the General Services Administration to publish relevant waivers on a publicly available website.
"The dollars the federal government spends on goods and services are a powerful tool to support American workers and manufacturers," says The White House in a statement. "Contracting alone accounts for nearly $600 billion in federal spending. Federal law requires government agencies to give preferences to American firms, however, these preferences have not always been implemented consistently or effectively. And, some of these requirements, which shape how the government preferences domestic goods and services in what it buys, have not been substantially updated since 1954, during the Eisenhower Administration. It is long overdue that the U.S. government utilizes the full force of current domestic preferences to support America's workers and businesses, strengthening our economy, workers, and communities across the country."