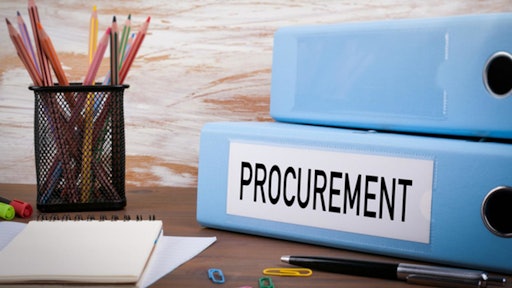 LevaData's results of its 2018 Cognitive Sourcing Survey on data-driven procurement capabilities by medium to large manufacturing firms addressed the concerns of senior executives who oversee over $420 billion in annual direct material spending.
Nearly all of respondents believe that that a data-driven procurement process is vital to achieving long-term value, cost reductions and efficiency gains. LevaData's survey showcased an increased number of manufacturing executives making progress toward digital transformation.
"People know that digital disruption in the supply chain is already underway. Given this, we were greatly surprised to learn how many procurement managers are still using outmoded management tools," explains Rajesh Kalidindi, founder and CEO of LevaData. "A world-class sourcing and procurement organization could examine at least 1.5 million data points affecting the supply chain, which is more data than any individual could possibly digest and respond to strategically. As more companies implement AI-powered strategic sourcing technologies, those that don't will find themselves at a crippling disadvantage."
The survey documents key metrics of best-in-class versus average performers, according to supply chain executives, such as:
Strategic Control Across Supply Base - average organizations engage in competitive bids with 40 percent of their suppliers at least once a year. Best in class organizations cover over 85 percent of their supply base annually.
Cycle Time Request for Quote (RFQ) - 3-4 days versus 31 days.
Sourcing Event Frequency - Ongoing, regular discussions on a quarterly or more frequent basis versus once-a-year events.
Management Tools for Strategic Sourcing - Best-in-class procurement organizations use integrated market intelligence systems that provide a consolidated view of the market versus siloed business intelligence tools or information from direct supplier relationships.
Cross-Functional Collaboration - Best in class procurement organizations engage in cross-functional collaborative decision making across supply chain, finance, engineering and external manufacturing organizations.
A key takeaway from the survey was the real gap and opportunity to enroll more sources of insight from outside the organization and integrate them with historical data and internal insights, according to Donald Farmer, a renowned data scientist and principal at Treehive Strategy. By developing negotiation strategies, organizations will have access to a wider scope of information that is relevant to potential sourcing decisions.