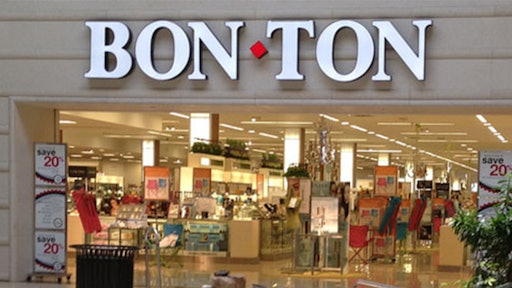 Department store chain Bon-Ton filed for Chapter 11 bankruptcy protection back in February and may have found a potential buyer, though the company's long-term outlook still looks hazy.
The chain announced it's in "active discussions with interested parties" for a potential acquisition in its Bankruptcy Court-supervised sale process. Bon-Ton did not identify the potential buyer.
The deadline to submit qualified bids extended to April 4, and an auction will be held on April 9. If all goes well, a court hearing would take place on April 13 to approve a sale.
Bon-Ton is in the process of closing 42 stores.
Things haven't been looking up for the department chain since filing for bankruptcy beneath more than $1 billion in debt. From Feb. 4 through March 3, the company had a $27 million loss from its operations, adding in $32.7 million in reorganization costs and $3.2 million in interest expense, the total loss for the month was rough $63 million.
To read the full original article, please click here.