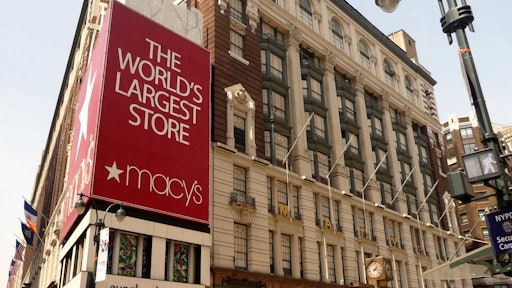 Bonton stores and Sears may have had a hard time keeping up with the e-commerce boom, but it's still not the time to count out department stores, especially Macy's.
CNN reports that digital sales are up and people are actually shopping at Macy's physical stores. The department store is so confident that it boosted its outlook for the year.
Due to improvements that the company made to its website and app, it posted double-digit sales growth. Representatives of Macy's also said that sales at physical stores were also good for its main brands. According to CNN, overall sales rose 3.6 percent.
Macy's has also been benefiting from the tourists that flock to its stores. Revenue from tourists rose 10 percent from a year ago.
The retailer is currently fighting in one of the most competitive retail environments, facing threats from an ever-growing Amazon and the likes of Walmart and Target. However, the good quarter suggests that consumers are still willing to go to brick-and-mortar stores.
CNN reports that the retailer is also making changes to how it approaches the Chinese retail market by ending its joint venture with Fung Retailing. The company will still have a presence on Alibaba's Tmall, however.
The department store is still has its critics, though. CNN reports that analysts still believe that Macy's will underperform and need to close more stores this year. Wall Street, however, sees Macy's stock up 30 percent this year.