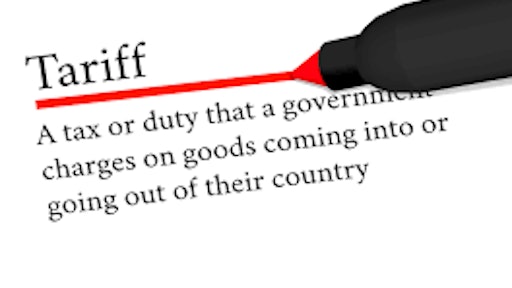 The Trump administration said that certain countries may be exempt from the pending metal tariffs. The exemptions included Canada and Mexico, but that could potentially last for only 30 days.
President Donald Trump said that steel products will face a 25 percent tariff and a 10 percent tariff on aluminum. Currently, the U.S. gets a majority of its steel products from Canada. Trump is expected to sign the plan into action on Thursday, and it can start being implemented in as early as 30 days.
Trump had suggested that the tariffs would be abandoned for Mexico and Canada if a new and fair North American Free Trade Agreement is signed.
Several countries have said that they would retaliate against the U.S. if necessary. Foreign Minister Wang Yi said China and the US should strive to be partners rather than rivals. The EU has proposed retaliatory measures against a number of US goods including bourbon and peanut butter.
After the initial announcement, Trump disregarded any concern of an impending trade war by claiming that "trade wars are good" and are something that the U.S. could easily win at.
To read the full original article, please click here.