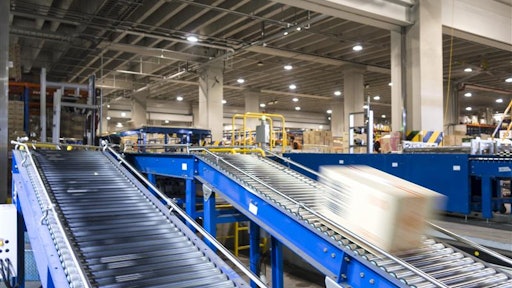 stock.adobe.com
Profiles in Supply Chain Enablement: 3PL deploys WMS to beef up supply chain execution capabilities and automate warehouse processes
Company: Averitt Express, Inc. (Cookeville, TN)
Company Size: Medium
Company Sector: Transportation, Logistics
Area(s) of Enablement: Order/Demand Capture, Fulfillment/Logistics, Supply Chain Integration & Infrastructure
Enabler: SSA Global (Chicago, IL)
Case Study:
Averitt Express, a provider of freight transportation and supply chain management, implemented a warehouse management system (WMS) from SSA Global to enhance its supply chain execution and automate its warehousing processes. Results realized include better customer service, more value-added kitting services and improved order fulfillment. Tennessee-based Averitt Express is an asset based transportation and third-party logistics (3PL) solutions provider with 90 facilities and 6,500 employees. Averitt's customers represent a wide variety of products that require flexibility to support unique needs, such as kitting and assembly. Averitt has been providing distribution/warehousing solutions for a select group of their customers for almost 15 years and added warehousing capabilities to support its go-to-market strategy of becoming an end-to-end logistics provider. "We decided to extend the value of our SSA enterprise resource planning (ERP) solution and implement SSA Warehouse Management because of the confidence we have in SSA Global's enterprise products as well as the solution's rich functionality," said Chuck Odom, vice president of sales with Averitt Express Supply Chain Solutions.
Building Competitive Advantage
Odom continued: "In addition, we chose SSA Warehouse Management to be the backbone of our operations because it provides us with a competitive advantage, enabling us to increase supply chain efficiency and effectiveness. We now have better control and visibility of our inventory and we are able to offer to our clients more value-added kitting services, which in turn enables their customers to receive the products and delivery services they need at the price point they are looking for." With SSA Warehouse Management, Averitt now offers a full suite of logistic services. In addition, the company has already realized an increase in customer satisfaction and a decrease in customer inquiries. Averitt Express customers can use a self-service method to rate, track and trace orders from the point of distribution to final delivery. These customers can also select the optimal route for an order based on variables such as weight, product-type, transit-time and destination. SSA said its Supply Chain Management (SCM) solution fuses the demand chain with the supply chain to connect SSA Global customers with their extended supply chain (their customers, suppliers and trading partners) to ensure they can forecast demand, take an order, give an accurate promise date, source and manufacture the right goods, position inventory properly, pick, pack and ship efficiently, and accomplish all of this while maintaining a minimal finished goods inventory. The SSA Warehouse Management solutions provide fulfillment functionality from order inception to order shipment and are designed for both traditional and high-volume, complex fulfillment operations.
For more stories of successful supply chain implementations, read the "2005 Supply & Demand Chain Executive 100" article in the June/July 2005 issue of the magazine. Also watch the Today's Headlines section of SDCExec.com every Tuesday and Thursday for more in depth best practices drawn from this year's Supply & Demand Chain Executive 100.