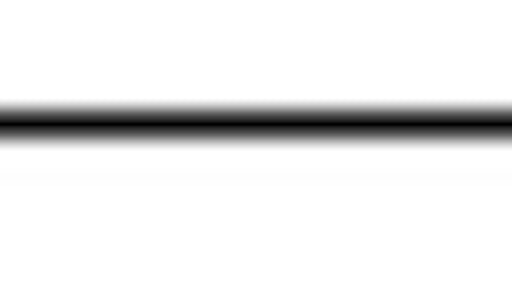 New York — September 22, 2010 —
Travel procurement managers, take note: Seasoned travelers are as interested and eager to use virtual connection methods as their younger colleagues but also point to the critical need for face-to-face meetings, according to a recent study that highlights the views of travel managers and business travelers.
The survey and focus group research is compiled with detailed analysis of implications in a new report entitled "Changing the Game: The Impact of New Technologies on Business Travel." The research, produced by
American Express Business Travel
in collaboration with the
Institute of Travel and Meetings (ITM)
, also explores the use of technology such as mobile devices and social communities and their influences in the corporate environment. The study reviews how these technologies play two very distinct compelling, yet contrasting, roles in business today:
1. An Alternative to Travel:
Communication tools such as video-conferencing and telepresence can mitigate the need for some corporate travel.
2. An Enabler of Travel:
Communication tools such as mobile devices can enhance productivity while on the road and in virtual office situations.
Both travel managers and travelers surveyed agreed that new technology-based communication methods are now the norm for the majority of internal meetings, particularly those that occur regularly. However, only 22 percent of travelers say video conferencing allows them to influence, negotiate and maintain relationships required to conduct revenue generating and client facing activity.
"Companies are focused on achieving peak employee productivity by using technology to reduce costs as new options to support a managed travel program, but also to connect people on the road more effectively when they are conducting revenue generating activities," said Christa Degnan Manning, research director for eXpert Insights with American Express Business Travel. "Advancements in video technologies, mobile devices and social media solutions are enhancing collaboration and relationship-building through more seamless communication, but the survey showed that they are not replacing business travel to the extent that many predicted."
Manning added that the research findings appear to debunk the notion that "Generation Y" is leading the charge in new technology usage, finding that technology adoption is not age specific. "The study showed that travelers are willing and ready to use whatever tools and methods meet their personal and corporate objectives regardless of their time or level spent in corporate life," she said.
Current Technology — Alternative or Enabler
More respondents indicated willingness to adopt new ways of communicating in order to reduce some travel and also to enhance productivity and efficiency while on the road. Further, 90 percent of respondents believe North America and Western Europe are leading the way with adoption of Web casts, telepresence and video-conferencing.
The research shows variation when it comes to how, when and why to use it:
48 percent of travelers say ROI from face-to-face is significantly higher than conducting a meeting via alternative methods.
59 percent of travelers are offered options for internal meetings, as buyers aim to help employees stay within policy and achieve business objectives.
63 percent of buyers cite cost reduction as the number one reason to adopt new technology within business travel over the past three years, and 32 percent of travelers say continued cost reduction to bottom line will have biggest impact over the next three years.
34 percent of travelers and 27 percent of buyers believe productivity was a key component in the decision-making process to offer technology alternatives to travel over the past three years.
Barriers to Implementing Technology-based Travel Options
Travel managers are being called upon to provide options that improve efficiency and productivity of employee connections, but in many cases do not have the proper internal collaboration or purchasing power to provide those alternatives.
Only 13 percent of buyers are responsible for mobile/technology procurement related to business travel, 22 percent have some influence and 64 percent have none at all.
56 percent of buyers feel procurement of certain mobile communication should be linked with travel procurement; the contrast between this number and those actually involved shows the organizational disconnect between internal stakeholders.
Manning continued: "Regardless of who oversees new travel technology, the reality is in a corporate world everyone is focused on ROI, with the success of implementation hinging on building a strong business case. Professionals looking to pursue this integration need to quantify the range of benefits in order to justify the resources needed in time, budget and executive attention."
New Educational Website
To assist travel professionals with getting in the game of travel options and accelerating their deployment enterprise wide, American Express Business Travel said it has created an informational Web site that offers guidance for building a business case by walking through key scenarios demonstrating the benefits: cost savings, productivity savings and others. Additionally, the site features a variety of content including articles, demos and case studies. The site is available at
http://virtualtravel.americanexpress.com/
.
Tips for Travel Managers
In light of the results of the study, American Express Business Travel offered the following advice for travel managers and others involved in the procurement of travel:
1) Stay In Tune with the Traveler
— The pre-conception that more senior, mature travelers are resistant to trialing and adopting new technology is unfounded. If the change delivers against travelers' personal motivations, they will adapt accordingly.
2) Please the Client
— A heavy weighting of the customer base towards certain location, industry sector time zone, culture and technology set up could determine the direction that is taken by way of technology development, adoption, usage and policy.
3) Justify Your Investment
— The heavy investment required for most technology based products, combined with the pressure to deliver significant return, leads to the need for travel buyers to build realistic and thorough cases in cooperation with the other dependent internal functions to obtain board level support for any new projects or initiatives.
4) Communication is Key
— A well considered and engaging communications plan, including trials, education and training may mean the difference between the success and failure of any technology driven initiative that aims to change any element of traveler behavior.
5) Support from Suppliers
— TMCs should offer a range of communication tools to their product mix in order to provide the holistic services that companies demand. Hotels and companies should work together to trial new communication hubs within key properties, to drive commercial value to both parties.