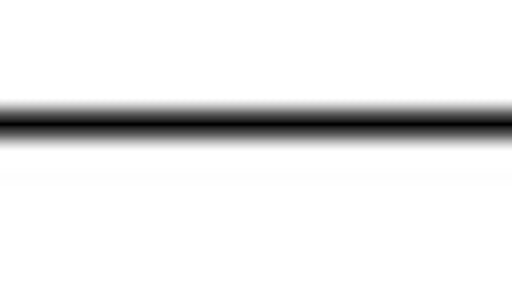 Burlington, MA — September 16, 2010 —
Companies that have put in place strategic supply management programs have fared better in the recession than their competitors in delivering value to the bottom line and shareholders, according to a survey report released this week by supply and contract management solution provider
Emptoris
.
Emptoris used the occasion of its annual user conference this week to release the results of "Supplier-Side Economics," a benchmark survey of chief financial officers and senior financial executives at Fortune 1000 companies conducted by
CFO Research Services
.
The results quantify major inroads in strategic supplier management efficiency that experts say may be contributing to the recent rebound in the growth of earnings reported by the world's largest global companies.
"We believe these survey points clearly demonstrate the impact the growing adoption of strategic supply management technologies has on companies," said Patrick Quirk, president and CEO of Emptoris. "Such strides and the continued savings they yield may help explain how global corporations have so effectively advanced their profit margins amid a global economic downturn."
Technology, Centralization Yield Savings
The CFO research study found that a strong majority of companies that have adopted new technologies for supply management — 56 percent of survey respondents — reported savings of 5 percent or greater in their spending on materials and services. About one in five companies leveraging supply and contract management technologies reported savings of 7 percent or greater.
Similar, but slightly less impactful, results were associated with efforts to increase centralization of procurement functions: 41 percent of respondents who completed a centralization campaign reported savings of 5 percent or more in spending on materials and services.
Growing Emphasis on TCO
The survey also indicates growing recognition of the importance of supplier relationships that extend beyond baseline prices for materials, products and services. A majority of senior financial executives identified the following elements of supplier performance as the ones having the greatest impact on their companies' overall business performance: the ability to meet commitments (58 percent), the quality of materials and services (54 percent) and price (51 percent).
"These results indicate a shift from fixation solely on price to a more holistic focus on total cost, reflecting a realization that numerous points, such as availability, timeliness and quality, affect the strategic soundness of working with a supplier," said Quirk. "This is counterintuitive to the assumption that companies solely focus on cost factors during uncertain economic times. Other data points also affirm that finance executives recognize the value of collaborative supplier relationships."
Exemplifying the benefits of tighter supplier relationships, respondents report that it is currently feasible to extend net terms payable to suppliers by 10 days. Seventy percent of respondents say this would have a material effect on their working capital requirements.
Show Room for Improvement
The survey also revealed room for improvement in supplier management. While the majority of respondents (70 percent) say they conduct a regular, documented review of suppliers, a closer look reveals that they rely on ad hoc rather than structured procedures. According to Quirk, while companies are no doubt benefitting from more advanced supply management programs, failure to standardize supplier evaluation procedures can severely hamper their ability to derive maximum savings from procurement operations.
Similarly, a strong majority of respondents say their executive teams participate in strategic supplier decisions and companywide supplier strategy (frequently including projections of cost, performance risks, and alternative sources of supply in business planning). However, they are less likely to do so at the individual vendor level, and measurement of procurement costs and risks to profitability is poor or merely adequate among a majority of respondents.
"Finance executives have begun taking a much greater interest in supplier management in recent years, in part due to the economic downturn," said Sam Knox, vice president and director of research at CFO Research Services, which conducted the study. "They are paying closer attention to supplier relationships in an effort to manage working capital more closely, to avoid financial and operating risk, and to manage the volatility in both supply for inputs and demand for outputs."
Knox added that the study suggests that procurement technology and sound relationships between finance, procurement and suppliers are likely to remain top-of-mind among many finance executives.
The survey also showed positive, albeit mixed results when it comes to the strategic relationship between finance and procurement departments–a critical determinant of overall success, according to Quirk. While two-thirds of respondents say their finance and procurement groups usually work together effectively, only four out of 10 finance executives say their companies are excellent at measuring the performance of the procurement function or the risk posed by suppliers.
Improvements in this area, says Quirk, will enable finance groups to more fully integrate critical supplier information into business planning, reducing spending and contributing to risk management.
The CFO Research report is due to be available (registration required)
here
. A free whitepaper, "Take It Straight to the Bottom Line," which details how world-class supply management can drive improvements in a company's return on invested capital (ROIC) and earnings per share (EPS), can be found (registration required)
here
.
User Conference Update
Meanwhile, Emptoris kicked off its Empower 2010 user conference this week by reporting that it had recorded record sales bookings growth of 91 percent during the first half of 2010 compared to the same period in the prior year.
The company said the growth was driven by Global 1000 companies seeking ever greater cost containment amid a prolonged economic slowdown and looking to mitigate financial, legal and supply chain risks in an increasingly global environment.
"Global 1000 companies are accelerating their investments in strategic supply management solutions because they see a tremendous return on those investments," said Quirk. "Companies that leveraged these solutions in the recession were much more effective at reducing costs and mitigating risks than competitors without the same capabilities. In the recovery, companies are continuing to search for incremental savings that can impact the bottom-line. Emptoris' growth is driven by these trends and by delivering bottom-line value."
New Customers
More than 100 customers went live with new Emptoris solutions, or upgraded solutions, across 55 countries in the first half of 2010, according to the solution provider. New Global 1000 customers included one of the world's five largest entertainment companies; one of the world's largest financial services providers; one of the world's three largest electronics retailers; one of the largest managed healthcare providers in the US; a leading global airline; and one of the three largest cable companies in North America.
Emptoris previously reported annual revenue growth of 6 percent in 2009 and 20 percent for Q4 2009, rates that it said were well ahead of the industry average. The company noted that revenue growth was strong again in the first half of 2010, and it asserted that its solutions "continue to be chosen over those offered by the leading ERP providers."
"Global companies are looking to execute strategic supply and contract management programs quickly," said Quirk, who has more than 25 years experience in the ERP and supply chain software industries. "They are looking for global visibility and actionable intelligence for bottom-line impact. This is value they can't fully get from their rigid ERP infrastructures, which are almost always built on multiple ERP systems from various vendors."
Emptoris also outlined several operational highlights from the first half of 2010:
Expansion into China: In early 2010, Emptoris expanded the company's global operations with the opening of offices in China. Emptoris China launched with full service offices in Shanghai, as well as a dedicated suite of supply and contract management solutions designed for Chinese companies.
India CPO Event and Expansion: Earlier this summer, Emptoris held its first annual CPO event in India, which was attended by more than 40 locally based CPOs and senior supply chain executives. The company also said that it has significantly expanded its development operations in India.
Expansion of Services Procurement Team: Earlier this summer, the company announced the expansion of its services procurement team to help its customers meet the challenges and opportunities associated with the growing use of outsourced contingent labor and professional services.
Expansion Globally: Emptoris also added more than 110 professionals globally in the first half of 2010, bringing the company's staff to more than 500 employees globally.
New CFO: This past spring, the company announced the appointment of Bradley T. Miller as chief financial officer. Miller has more than 24 years experience, including more than 18 years experience as a senior financial executive and CFO at global, public technology companies.
New Senior Executives from Oracle and SAP: In addition to a new CFO, Emptoris has added several seasoned executives to its senior management team, including a new vice president of alliances, a new vice president of marketing, and a new vice president of research and development. A new vice president of sales for strategic verticals is due to be joining the company at the end of the month. The new executives were drawn from blue-chip companies including Oracle and SAP, Emptoris said.
"Emptoris has enjoyed significant success and growth over the past year, driven by the value we provide our customers. Our focus remains on growing strategically and organically, on investing in the development of our solutions and the teams that support our customers," said Quirk.
Companies in this article