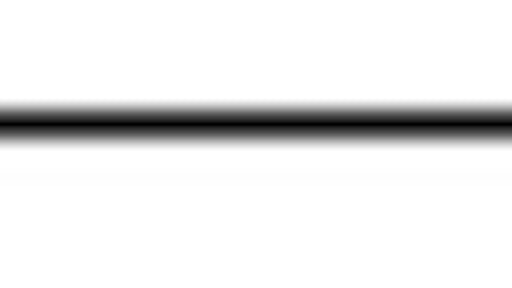 New York — November 15, 2010 —
Uncertainty has replaced optimism as the prevailing view of the US economy over the next 12 months, according to the latest edition of the
PwC US Manufacturing Barometer
, but international revenue contribution has held its ground and own-company revenue forecasts remain healthy.
PwC's Manufacturing Barometer is a quarterly survey based on interviews with 60 senior executives of large, multinational US industrial manufacturing companies about their current business performance, the state of the economy and their expectations for growth over the next 12 months. This latest survey summarizes the results for Q3 2010 and was conducted from July 8, 2010 through October 7, 2010.
Looking at the next 12 months, the majority (52 percent) of industrial products manufacturers surveyed are uncertain about the US economy. Thirty-five percent are optimistic, down 10 points from the prior quarter, and only 13 percent are pessimistic. Uncertainty also dominates the 12-month outlook for the world economy among those marketing abroad, with 38 percent optimistic about its prospects, and 51 percent uncertain. Only 11 percent are pessimistic.
In Q3 2010, 27 percent of panelists viewed the US economy as growing, down 31 points from the prior quarter. However, only 20 percent believed it was declining. The majority believed the US economy did not change from Q2 2010. Of international marketers, 43 percent viewed the world economy as growing in the third quarter, similar to the 45 percent reported last quarter. Only 16 percent believed it was declining, and 41 percent felt it was unchanged.
"The overarching theme of uncertainty in this quarter's findings definitely indicates that industrial manufacturers are approaching spending and overall business decisions in a cautious and conservative manner, certainly in the short-term," said Barry Misthal, US industrial manufacturing leader for PwC. "It will be interesting to watch how this impacts the market over the long term."
Global Sales Give Boost
International sales showed improvement in the third quarter of 2010 for US-based industrial manufacturers selling abroad, with 44 percent reporting an increase in sales and only 10 percent reporting a decrease. Additionally, of respondents marketing abroad, the projected contribution of international sales to total revenue over the next 12 months held steady relative to the prior quarter at 36 percent.
For the third straight quarter, legislative/regulatory pressures ranked highest among perceived barriers to growth over the next 12 months, rising 14 points to 77 percent. Those concerned about lack of demand demonstrated a noticeable drop in the second quarter but bounced back 12 points to 62 percent in Q3, on par with the first quarter.
Taxation policies remained a commonly cited barrier at 60 percent. Concern about competition from foreign markets rose noticeably from 35 to 43 percent and, although still relatively low, concern about oil/energy prices increased 9 points to 32 percent.
Investments Looking Up
Over the next 12 months, 42 percent of panelists plan to add employees to their workforce, down 5 points from last quarter. However, only 8 percent plan to reduce the number of full-time equivalent employees, and 50 percent expect to stay the same. The net workforce projection is plus 0.4 percent, down from 1.8 percent in Q2 2010. Of the 42 percent planning to hire, the most sought-after employees will be production workers, skilled labor and professionals/technicians.
Eighty-five percent of respondents plan to increase operational spending over the next 12 months, up 5 points from last quarter. Among increased expenditures, new product or service introductions (47 percent) and business acquisitions (43 percent) lead the way. Also on the rise are research and development (42 percent), geographic expansion (33 percent) and information technology (28 percent).
The number of panelists planning major new investments of capital during the next 12 months rose 10 points to 43 percent in Q3 2010, but they plan to spend at a lower rate — a mean investment of 5.3 percent of total sales compared to last quarter's 7 percent.
"While hiring plans have dipped from last quarter, the number remains positive overall," added Misthal. "It also speaks to a potential trend in industrial manufacturing companies placing greater emphasis around operational spending and new investments over hiring for the next 12 months. This is particularly significant when considering 43 percent of manufacturers expressed plans for major new investments in capital in the coming year, a strong uptick compared to where that number has been in previous quarters."
Positive Revenue Outlook
Plans for M&A activity over the next 12 months climbed 5 points to 38 percent. Of those planning M&A activity, almost all are looking at purchasing another business (37 percent). Plans for new strategic alliances (37 percent) and expansion to markets abroad (30 percent) remained high, along with new joint ventures (33 percent) in Q3 2010.
The projected average growth rate for own-company revenue over the next 12 months is 5 percent, down from last quarter's rise to 6 percent but within the range expected during a stable economy. Seventy percent expect positive revenue growth for their own companies, with 18 percent forecasting double-digit growth and 52 percent forecasting single-digit growth. As a further indication of growth, calendar year own-company forecasts rose sharply to a 4.5 percent growth rate, from 1.7 percent in the prior quarter.
Gross margins saw a 10 point improvement in Q3 2010, up for 32 percent of panelists and lower for 15 percent, for a net plus 17 percent. Net costs were up for 23 percent and lower for 17 percent, for a net plus 6 percent. Similarly, on the pricing side, prices were up for 25 percent and down for 18 percent, for a net plus 7 percent.
Information Technology and Social Media
As industrial products manufacturers recover from the economic recession, many plan to increase operational or budgetary spending over the next 12 months, with 28 percent planning to put that toward information technology. With this trend in mind, along with an increasing presence of social media within businesses, this quarter the Manufacturing Barometer incorporated questions to learn about panelists' IT activity and drivers, as well as their use of social media.
Almost all (97 percent) survey respondents said IT is important in achieving the strategic objectives of their business, with 47 percent rating it very important, and 50 percent rating it somewhat important. This compares with 82 percent who said IT was important to strategic objectives when the same question was asked approximately two years ago. However, 12 percent were not reported at that time.
Seventy-eight percent cited business intelligence and reporting as a key driver supporting IT investment. Beyond data analysis, IT investment is also being driven by a desire to improve operations, including reducing IT cost (72 percent), optimizing financial processes (63 percent), procurement/supply chain improvement (60 percent), integrating business units (52 percent), and optimizing manufacturing (48 percent). Relatively few manufacturing companies surveyed (27 percent) are using IT to drive revenue.
Currently just 22 percent of industrial products manufacturers surveyed plan to use social media, such as Twitter, LinkedIn and Facebook, over the next 12-18 months. A wide range of planned uses include new product introductions, news dissemination, customer support/feedback and building brand awareness.
The complete Manufacturing Barometer report is available
here
. More information about other Barometer surveys, including recent economic trend data and topical issues, can be found
here
.