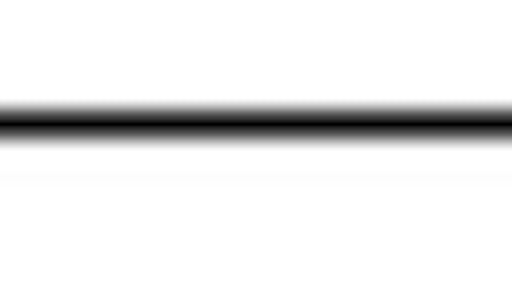 New York — May 5, 2011 —
Just when America's largest businesses thought they had solved the cost reduction-growth conundrum brought on by the Great Recession, many organizations continue to face a challenging paradox — grow more, spend less — according to findings of an enterprise cost reduction survey from consulting firm
Deloitte
.
The survey, which gauges the cost reduction and management practices of 139 executives in the United States from Fortune 1000 companies, reveals that 90 percent of respondents expect their company's revenues to grow in the next two years, but 80 percent are likely to undertake cost improvement initiatives during the same timeframe. "This appears to be the 'new normal,'" Deloitte commented in the report.
"While we are emerging from the Great Recession, companies are struggling to adapt to this new economic paradox to constantly spend less, but grow more," said
Omar I. Aguilar
, leader of Deloitte's enterprise cost management practice. "At this point, much of the 'low-hanging fruit' has been picked and companies need to move beyond the approaches they've already leveraged to improve efficiency that will bolster growth efforts."
Cost-cutting Plans
The survey shows that over the next 24 months, 61 percent of respondents said their companies will look to cut costs in a few divisions, business units, functions or geographies through methods such as asset sales, IT cost reduction or divestiture.
One-half of all surveyed respondents plan to intensify existing productivity improvement programs, such as Six Sigma and Lean operations, to further reduce costs, while 35 percent plan to drive all divisions, business units and corporate functions to reduce a fixed percent of their costs. In addition, 54 percent of respondents expect to reduce costs by establishing targets in excess of 10 percent during the next two years.
Looking back at how organizations increased their cost-management capabilities during the past 24 months, respondents reported implementing new policies and procedures to strengthen compliance mechanisms (73 percent), improving forecasting, budgeting and reporting processes for effective cost management (67 percent), setting-up IT infrastructure, systems and business intelligence platforms to refine the collection and reporting of cost data (26 percent) and creating a new internal position to drive cost management (17 percent).
However, some of these cost reduction efforts fell short, as 36 percent of the respondents reported that they were unable to meet their annual cost reduction targets.
"Our research shows that cost-management strategies over the next couple years are still fairly targeted and tactical, which may explain why so many companies are struggling to meet their cost reduction targets," said Aguilar. "Business executives need to look to cross-organizational, structural improvements that deliver more sustainable benefits and allow for corporate growth. Though these initiatives may be more extensive to implement, the long-term payoff is well worth it."
Drivers for Cost Reduction
According to the report, the recession forced all companies, regardless of size, to focus on reducing costs. But the drivers for reducing costs vary depending on how the company's revenue changed over the last two years. "Companies that faced flat or declining revenues were likely to take a more defensive posture; the top driver behind their cost reduction efforts was a 'significant reduction in consumer demand,' On the other hand, companies with positive revenue growth were likely to take a more aggressive approach, using cost reduction 'to gain competitive advantage over peers,'" the report found.
Deloitte also reported that many companies are finding it difficult to achieve their cost-reduction objectives. Fully 37 percent of companies reported that they were unable to hit their goals this year, versus just 14 percent in a comparable survey from 2008. The consultants suggest that this could be the result of setting increasingly aggressive goals, or it could be that, with the "low-hanging fruit" already picked, companies are having to dig deeper to find cost-reduction opportunities.
"Surveyed executives said that 'admin costs', 'operational costs' and 'purchased products' were their top three target areas for cost reduction in the last 24 months. These are important areas; however, in many cases they are being targeted for the second of third time and the improvement opportunities are dwindling," Deloitte writes.
Other findings from the survey included:
The most frequently cited cost management barrier was "lack of understanding and acceptance of the solution." However, the barriers with the greatest impact on success were more technical in nature, specifically, "a weak business case" and "erosion of savings."
The top "lessons learned" from managing costs over the past 24 months emphasize the importance of teamwork and buy-in, realistic goals, effective communication and improved planning.
More than 50 percent of respondents expect to continue relying primarily on the cost reduction approaches they have used in the past, despite the fact that such approaches are less and less likely to bear fruit.
A copy of the survey is available
here
.
Related Links
Related Article