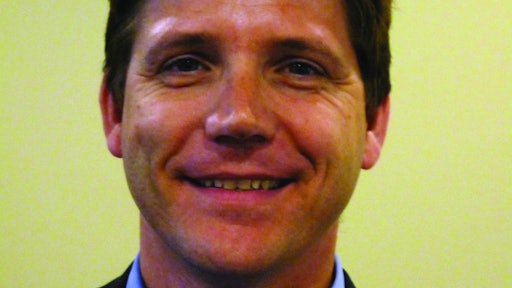 Takeaways
Ensure you support suppliers and buyers as you begin a diversity program
Leverage systems that can expose buyers to diverse suppliers
Report and analyze diversity spend to ensure accountability and demonstrate successes
Procurement managers in both the public and the private sector are tasked with developing successful diversity, local or "green" procurement programs for a variety of reasons. Many states have legal requirements regarding the amount of budget that must go to minority and women-owned businesses, local businesses and/or green businesses. The same is true of many major corporations, especially those with government contracts. The current budget conditions in particular in the public sector actually have led to an increased focus on local and diversity spending to keep government dollars and jobs in the local area.
These specific legal requirements regarding spend, combined with steep budget cuts in both the public and the private sector, present a significant challenge for procurement managers. To marry fiscal leadership and diversity success, procurement managers need the right level of organizational support and smart processes.
I'm part of an organization (SciQuest) that develops and provides procurement technology, so I am naturally biased towards seeing technology as a solution. In the case of diversity programs, using technology in a smart way has two enormous benefits. First, technology can level the playing field for all suppliers involved; and second, technology can reduce the costs of managing the program.
Getting Started
Most organizations set up a diversity policy that starts with something like this: "If all things are equal, then we will select a diversity vendor to do business with." Of course, that is exactly the problem. All things aren't always equal. For the most part, it's never an "apples to apples" comparison when you evaluate a local contractor versus a national chain.
Simply posting a Web-based registration form to recruit diversity suppliers to participate is therefore never enough. Yet that is often where most effort is expended. To support a successful program throughout an organization, procurement professionals need to offer support for suppliers and buyers that guides everyone through the entire process. This is where technology can come into play. You need to pass the hurdle of registration and qualification as fast and as accurately as possible to get to the actual value of the program: comparing apples to apples.
Best-in-class supplier diversity management systems guide any potential supplier that is interested in doing business with the organization through a process that asks the right questions and that asks for the right documents to certify the classification. Once registered, the supplier must be classified accurately as a minority-owned business, a woman-owned business or as a small or local business. Automated methods for receiving signed classification forms can accelerate this process. After a supplier has been successfully registered, classified and certified, e-mail confirmations notify the supplier and internal users. This helps create the first visibility into diverse suppliers. Classifying and certifying suppliers in this way also provides an audit trail.
Now that you have cleared the hurdle of registration and certification, the real work can start.
Promoting Inclusion
Once registered and certified, the supplier must be included in sourcing events. Again, this is where technology offers an opportunity – not in terms of efficiency, but in recognizing qualified suppliers. Typically, most organizations only invite suppliers that are formally registered through the supplier portal to participate in bidding events.
How often, though, do you source for products or services and find that no diversity supplier has registered with these capabilities? Do they even exist? Again, this is where technology can be helpful. Shouldn't the same database that you used to verify the certification be able to tell you what these suppliers sell? And then to take it one step further, should you not be able to include that into your sourcing process to ensure that any time you do an event, you can search and, if you can find unregistered suppliers that are diversity classified, you can ask them to participate?
These systems that enable users to expand beyond registered suppliers to reach a larger universe of vendors exist and are worth checking out.
Does Size Matter?
What about the problem of size and the skill set to participate in all these difficult procurement processes? I could just brush it off and tell the world that there are no longer any people that do not know how to use the Internet or how to create a Word or Excel document. So everybody should just be able to go online and work with us, right?
But we all know that this is simply not true. What is interesting is that size and tech smarts are often not the right criteria to use when evaluating whether suppliers are able and willing to participate. Even a larger supplier is often not interested in loading its product catalogs to an e-procurement system if the process to do so is onerous. The supplier doesn't want to set a precedent for their considerable customer base and create a new cost component if they can avoid it. A small supplier will often not even participate in a bid if the documentation burden is too large.
Simply put, the big thing that turns vendors off from wanting to participate in sourcing or other procurement processes is the effort it takes to participate.
This is where vendor support services come into play. If you are serious about creating a level playing field for diversity-based suppliers, you need to make sure you have a full-time support staff to help suppliers understand the process and answer questions. This piece is just as important for the large suppliers as it is for small suppliers.
Guide the People that Buy the Most
Did you know that most daily purchases are not done by the procurement department? So here you are with a great diversity or local policy, cool registration and classification processes, great technology for sourcing and.... Oops! The people in your organization that are actually buying goods and services have no idea how to identify diversity suppliers.
This is where marketplace technology comes into play. The basic idea of the marketplace is to create a one-stop shop for all signed contracts and catalogs for your internal organization. The marketplace acts like a simple e-commerce site. Besides contract compliance and ease-of-use for end-user shoppers, the really cool side of the marketplaces is that it opens up the ability to promote the diversity supplier community to all those people that today just shop with their p-card wherever they want.
Simply put, the marketplace allows diversity suppliers to function and compete with bigger suppliers, who try to dazzle us with punch-out or premier Web sites that, conveniently, exclude their other competitors.
Report, Measure and Analyze
The last item on my list of best practices can easily be seen as the first. And truth be told, it is probably the most important one on the list as well: reporting. I'm not sure who said it first, but if you do not know where you are, you do not know where you are going either – and this certainly applies to supplier diversity.
The process of capturing and accurately classifying supplier spend has long challenged purchasing professionals. However, this visibility is essential to a successful diversity program. The capacity to report and analyze diversity suppliers and related spend creates visibility and accountability throughout the organization.
Most procurement solutions offer a variety of reporting options that allow procurement managers to analyze spend using various parameters. Procurement managers can identify how much spend is going to diversity suppliers, who the top suppliers are, which business unit purchased what product and so on. With these types of reporting functions in place, procurement managers can flag diversity spend, spot trends and plan accordingly.
Some of the reporting challenges go beyond just recording transactions. A lot of purchases happen on the spot or involve a p-card without supplier classification. In these cases, you need to qualify suppliers after the fact for reporting purposes as well. Other challenges include reporting second-tier spend for subcontracted diversity suppliers. Classification upfront by the first-tier supplier or classification after the fact is a key to success. A good reporting solution, whether it is a simple spreadsheet or a full-blown data warehouse, is a necessity.
An Example of Success
Prior to implementing a best-in-class e-procurement system with supplier diversity management capabilities, a public New York construction agency had a six-month average processing time for qualifying new suppliers. There were separate, redundant paper applications for qualification and certification, and re-qualification required an entirely new submission.
The agency relied on paper-based communications with contractors and between divisions, primarily via forms and form letters that were difficult to coordinate and did not provide a comprehensive record. This cumbersome process was time-consuming and led to lapsed applications that negatively impacted suppliers' ability to bid on contracts and the agency's ability to create sourcing events. The agency also relied on separate supplier data systems that contained multiple supplier files and offered limited data validation. In addition, the agency struggled with paper-based historical records that were located off-site, which delayed access and limited the ability to search efficiently for supplier data.
After implementing a supplier information management solution to integrate the procurement functions with supplier communications, the agency was able to increase efficiency and improve communications. The agency established an automated workflow that eliminated duplications and allowed for faster qualification of suppliers. Suppliers are now able to register and qualify themselves online, which has reduced errors and freed procurement specialists from a lot of data entry. The process is now user-friendly for both suppliers and procurement professionals and can be easily modified.
Conclusion
Did you notice that I completely skipped the topic of price and quality? There is a perception that diversity, local and green spending costs more because smaller suppliers simply cannot possibly offer the same scale. In drawing this conclusion, however, many people are mistaking price for total cost.
Smaller or niche suppliers often are able to offer the kinds of services not available from big suppliers. Local companies typically are able to respond to needs quickly and offer specialized knowledge about their products or services. I am a firm believer that people are smart enough to understand these differences. Since procurement professionals shop for a living, I am an even bigger believer that they know what constitutes a good buy and what does not.
In the end, you need to give the people involved in the procurement process time to evaluate the products and the services. This means taking very little time worrying about the administration of a diversity program, and lots of time for regular shopping.
About the Author
Eric Zoetmulder is director of product marketing for higher education and the public sector at SciQuest, Inc.
www.sciquest.com