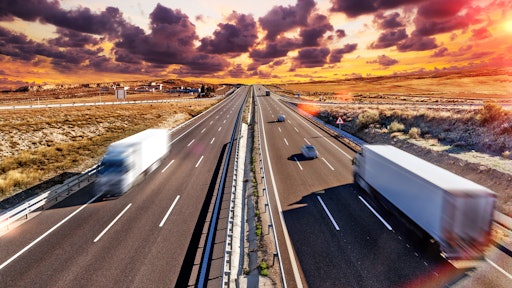 carloscastilla - stock.adobe.com
Manufacturing supply chains are facing historic levels of stress. Oxford Economics' new supply chain stress indicator reveals the U.S. economy faces escalating supply-side challenges. Transportation logjams are the greatest point of stress, but limited spare domestic production capacity, low inventories, sharply higher input costs (most acute for raw materials) and labor challenges are making it increasingly hard for supply to keep up with demand.
Strain is harshest on the transportation front. Total oceanborne cargo volumes received at U.S. ports stood near historic highs in July and were up 20% from pre-COVID-19 levels.
Minimal spare domestic production capacity also poses a challenge. Foreign goods comprise 15% of domestic manufacturing gross output, and certain manufacturing sub-sectors have a far greater dependence. This reliance is now causing stress, with logistics channels backed up and trading partners struggling with their own COVID-19 crises.
But, as vaccination rates rise in the United States and overseas and demand slowly returns to pre-pandemic patterns, transportation logjams will clear, input costs will normalize and production and hiring challenges will recede. In other words, easing supply-side constraints, rising capital investment and demand normalizing to pre-pandemic patterns will allow firms to clear the significant backlog of orders that have built up in the past 18 months.
From Oxford Economics:
Ocean freight is a chokepoint, with inbound cargo shipments at record levels and shipping costs up 400+% since the COVID-19 outbreak. The trucking industry is struggling to transport record amounts of goods, forced to leave shipments at seaports for up to two weeks before starting the trip to their destination (up from 3-4 days pre-COVID-19).
Manufacturing capacity utilization was 76.7% in August, higher than the 2015-19 average and less than 3ppts from the highest reading of the past two decades. Slack is minimal in durables and non-durables production, with COVID-19 shining a light on the fact that U.S. production capacity hasn't risen since 2000.
Production costs are sharply higher, most notably for raw materials used in durables and non-durables manufacturing, up 35-55% year-over-year, the result of significant shortages and strong demand. The economy today faces the greatest imbalance between raw materials and finished goods in two decades.
Inventory restocking normally coincides with business cycle upturns, but COVID-19 has broken that relationship. Nearly 75% of manufacturing sub-sector inventories are leaner relative to sales currently than before COVID-19.
Rising unfilled job vacancies, strengthening wage growth and more overtime hours signal rising labor-related pressures. But, the tracker finds that labor stress is relatively lower than other supply-side challenges.