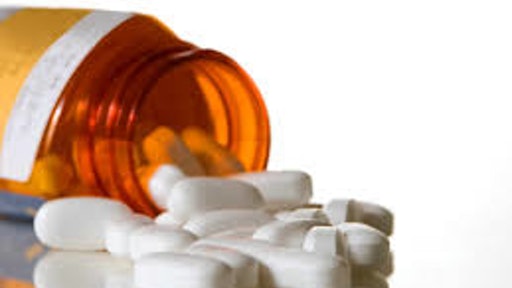 Getty Images
Despite the initial hope of the Coronavirus disease (COVID-19) being mostly defeated due to America's vaccine campaign, the Delta Variant has changed the game, and COVID-19 has returned. With the status of COVID-19 appearing to be a long-term endemic rather than a public health crisis in its last days, U.S. medical supply chains have been stretched thin and proven vulnerable, specifically toward the nation's reliance on other countries for life-saving treatments and COVID-19 mitigation materials. Put simply, COVID-19's resurgence is a call for the United States to secure and onshore the medical supply chain. Doing so could create American jobs, secure unreliable medical supply chains and allow for states to better respond to surges of current and future variants.
With the correct policies set by the Administration and Congress, the United States can strive for the response to this pandemic and future pandemics while effectively securing America's medicines and supply.
The U.S. government needs to create policies that make it possible for small, innovative pharmaceutical and medical supply companies to thrive – allowing U.S. companies to reach hospitals and patients. The Securing America's Medicines and Supply (SAMS) coalition helps increase the resiliency of the domestic supply chain while also fostering cooperation with U.S. allies to "nearshore" pharmaceuticals and medical supplies.
Fortunately, the Biden-Harris Administration has identified solutions to the nation's supply chain problems, with its 100-Day Supply Chain Review. Congress and relevant federal agencies must work quickly to enact these policies. The administration and Congress should continue to look for ways to encourage the development of key products within the United States through both novel policy provisions and the expansion of existing non-dilutive funding mechanisms.
Previous policy encouraging manufacturing through research tax credits and other fiscal incentives are a meaningful start, but more is needed to reassure companies that there is long-term viability for them to return to or reinvest in U.S. operations. Why would the Veterans Administration be favoring foreign-sourced drugs during a worldwide pandemic when relevant authorities are struggling to inspect and ensure the quality of foreign manufactured drugs, biologics and biosimilars? Why would the Department of Defense? Why would Medicare? There is still more work to be done. The Biden-Harris Administration is seeking to increase sourcing and contracting of U.S.-made over foreign sources.
One agency through which the administration can accomplish its goals is the Biomedical Advanced Research and Development Authority (BARDA), which has been at the forefront of engaging private industry and the U.S. government to effectively respond to the COVID-19 pandemic. It can act as a central point of U.S. innovation that can feed the growing pipeline of American-made medical products, leading to more solutions. It is also the one of the most logical agencies to oversee the development of therapeutic research, development and commercialization efforts, an area of the government's response that has been vastly underfunded. Congress must see to it that BARDA receives the funding appropriated to it under the American Rescue Plan and use its expertise to immediately invest in U.S.-based biotechnology companies developing COVID-19 therapies and complex biologics and biosimilars.
Ultimately, it comes down to policy decisions and commitment. If the current Administration and Congress enact favorable policy to bring currently unpredictable supply chains onshore to create jobs, the United States and U.S. allies can fully produce the best medicine and treatments in the world during the era of COVID-19 -- all while effectively securing our own medical supply. There's nothing more American than creating good-paying jobs, supporting American businesses and providing the best, timely medical care in the world.