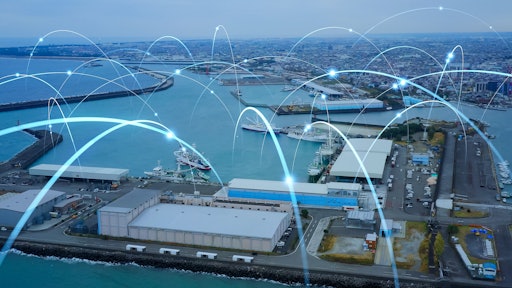 metamorworks/stock.adobe.com
Over the last several months, nearshoring has been gaining steam as a strategic supply chain shift. Nearshoring allows organizations to move their sourcing locations closer to their demand location and is normally done to circumvent disruption, reduce cycle times, provide a more stable delivery schedule and reduce inventory amounts. Regardless of the reason for shifting to nearshoring, it is critical to have a detailed strategy in place, understanding why you are making the move and then properly redesigning your supply chain to accommodate the logistical and operational changes.
The Why and When of Nearshoring
While offshoring was once the more sought-after strategy due to cost-saving opportunities, nearshoring has become much more popular over the last year for a variety of reasons.
Supply chain disruptions: Circumventing disruption is one of the biggest reasons why supply chain leaders will opt for nearshoring. With geopolitical instability, unexpected weather events and pathway blockages threatening shipments that are coming from farther away destinations, many supply chain leaders have started looking at countries such as Mexico for a more stable and close-to-home sourcing option.
Cycle times: It's no secret that customer expectations for delivery timeframes have shortened drastically over the last decade. With delivery options as soon as same-day, supply chain leaders need to find ways to get product to the customer faster, and nearshoring is very effective for decreasing cycle times by placing the product closer to the customer.
Delivery quality: Consistent, on-time delivery is key to creating a positive customer experience. Moving to nearshoring is a great strategy for creating more stability in a supply chain's delivery schedule.
Inventory efficiency: reduced order to fulfillment cycle times will improve forecasting and reduce overall inventory needs.
Based on these indicators, supply chain leaders should begin to consider nearshoring as a strategy for their operations when they notice any of the following in their supply chain:
Lack of flexibility amid unexpected events
Inability to meet customer delivery commitments
Unreasonably long cycle times
High minimum order quantities
High inventory write-offs
Redesigning Your Supply Chain for Nearshoring
Determining if nearshoring is a necessary step for your supply chain is just the first step, and arguably the easy part. Where many supply chain leaders go wrong is thinking that they can just transplant their existing supply chain into the new location and see the results they are looking for. This will not only cost your organization a lot of money, but it will also not yield any of the rewards.
Why redesign?
When moving your operations nearshore, you will need to enable a shorter supply chain with more sourcing locations, and this will require somewhat of a redesign of your supply chain. Doing this step right will ensure that your nearshoring strategy is successful, benefiting your organization and your customers.
Nearshoring, while creating a much tighter supply chain, can also include some increased costs of manufacturing or assembly depending on the items. Redesigning the supply chain will be critical to recuperating those costs while capitalizing on the reduced cycle times and efficiencies.
Three Key factors of a redesign
Ingrain flexibility into sourcing locations. While many items are conducive to nearshoring, there can still be a lot of items that will be sourced in locations far from the final selling location. Rather than pigeon-holing yourself, you should foster a flexible and agile supply chain by enabling efficient nearshoring practices while also integrating items sourced from more distant locations.
Leverage small, efficient distribution centers (DC). Due to tighter cycle times and better forecast accuracy, nearshored items can be positioned closer to customers at lower inventory levels. In this instance, implementing a network of smaller, more efficient distribution centers is important for creating more efficiency in your operations.
Customize distribution node inventory. Your distribution nodes will need to maintain the ability to integrate imported items arriving from ports to ensure that all fulfillment needs are met. Slower moving, long tail items can be held in nearshore locations to reduce operating costs and inventory risks.
Nearshoring is becoming a popular strategy for the reduced cost and risk involved. For many supply chains, a nearshoring strategy will be beneficial for maintaining customer service levels, reducing overall inventory and transportation costs and protecting their operations from unexpected disruption. However, pivoting to a nearshoring strategy requires redesigning your supply chain in a way that will protect the flexibility and efficiency of your operations. Overall, the supply chain network that will leverage nearshoring should be designed for tight cycle times and higher efficiency while staying effective at integrating imported items as necessary.