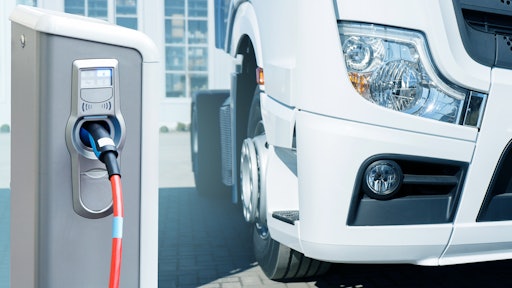 scharfsinn86 AdobeStock_510413844
It is a godsend when the Inflation Reduction Act extended the Obama-era EV tax credit of up to US$7,500 for EV purchases in 2022. Government subsidies can be effective to lift consumer demand in the short-term. To make EVs a sustainable and profitable venture in the long-term without relying on government subsidies, U.S. firms need to develop strategies to overcome three hurdles: reduce cost, increase consumer demand and reduce supply chain disruptions.
Pricing
First, high EV prices and quality problems hinder the growth of the EV sales in the United States. Currently, most EV models qualified for the subsidies are still less affordable for most Americans. The sales price of EVs is higher than vehicles with internal combustion engines partly due to the high cost of batteries, which make up around 30% of the cost of an EV. Also, cheaper EVs may no longer be available. GM's Chevrolet Bolt is the most affordable EV with a base price of $25,600, but GM plans to stop production of its best-selling EV by the end of 2023. Instead, the plant will be converted to producing electric SUVs and pickup trucks to be sold at a higher price.
While Nissan's Leaf has an affordable base price of $28,040, it no longer qualifies for EV tax credit due to new EV battery sourcing requirements announced in April. Additionally, other affordable brands such as Kia and Hyundai do not qualify for tax credit because they are manufactured outside North America.
While GM and Ford are betting on larger EV models with higher selling price, they are facing potential quality problems. For example, some GM's Hummer EVs have been stuck at dealerships under a sales freeze since October due to a potential problem with water seeping into the battery pack.
Demand
Second, limited charging stations availability impedes the growth of EV adoption in the U.S. Compared to other countries like China and Europe, where EV sales are around 17% of total vehicle sales, the U.S. market only accounts for 5.6% of EV sales in 2022. Tesla accounted for 64% of the U.S. EV market, with 484,351 registrations in 2022. Besides higher prices of EVs, most American consumers still prefer fossil fuel vehicles partly because gas prices in the U.S. are relatively low and gas stations are widely accessible.
Indeed, there are legitimate concerns over limited range of EVs, availability of EV charging stations and long charging times. By the end of 2022, there were over 54,000 charging station locations with over 143,000 charging ports. Most of the charging stations are located along both coasts, but the current charging infrastructure remains inadequate especially in rural and remote areas, undermining the development of the EV market in the US.
Shortages
Third, the shortage of lithium, a key mineral for producing EV batteries can limit the supply of EVs in the U.S. Also, the intensified political tensions between the U.S. and China can disrupt the supply of EV batteries, which can affect the production and delivery of many EV models produced in the U.S. Currently, China controls 60% of the world's lithium mining, 77% of battery cell capacity and 60% of battery component manufacturing. Many American EV makers, including Tesla, rely heavily on battery materials from China.
To secure supply of lithium, GM invested $650 million in Lithium Americas to develop a lithium mine in Nevada. However, this investment strategy is risky because it exposes GM to the risks associated with lithium extraction, such as water depletion, pollution and human rights violations. Also, GM may face backlash from activists, regulators and consumers concerned about the sustainability of its EV operations.
To create a sustainable and profitable EV market in the U.S. without relying on government subsidies, there is a need to develop affordable EV for the mass market especially when the high interest rate is unlikely to drop anytime soon. While Tesla's Model 3 is popular, its base price of $40,000 is not affordable for the mass market. If GM and Ford are reluctant to develop cheaper and smaller EVs, then we should embrace other cheaper EV models produced in the U.S. by Hyundai, Kia, or Nissan.
To overcome consumer's range concern and to achieve Biden's EV adoption goal of achieving 50% electric vehicle sales by 2030, the rate of charging station installation must be tripled over the next eight years. Given the challenges of ramping up EV charging stations, meeting the charging station installation target is unlikely.
Developing creative alternative solutions to address the limited availability of charging stations is vital. One idea is to expand the development of plug-in hybrid models besides Chrysler Pacifica and Lincoln Aviator in the U.S. Because plug-in hybrids combine gasoline and electric powertrains, they can alleviate concern about the availability of EV charging stations and long charging times.
Another idea is to develop universal charging stations so that different brands of EVs can be charged at any station. The partnership between Ford and Tesla announced in late May is a good example. Starting early next year, Ford EV customers will have access to more than 12,000 Tesla Superchargers across the U.S. and Canada, providing Ford EV customers unprecedented access to fast charging.
To sustain the growth of EV sales in the U.S., there is a need to secure supply of lithium and cobalt for domestic production of Lithium-ion batteries. The scale of current domestic mining is minuscule, and new mining operations can take seven to 10 years to establish because of the lengthy permitting process. Lithium deposits exist in California, Maine, Nevada and North Carolina, and there are cobalt resources in Minnesota and Idaho. But 70% of the world's cobalt is mined at the Democratic Republic of the Congo and the distant second-largest producer of cobalt is Russia.
Strategy for the Future
One strategy is to develop new battery technology without relying on China's supply of EV batteries or conflict minerals such as cobalt from Congo, U.S. and European startups developing new batteries using sodium and sulfur that are abundant and cheap.
As another alternative to cobalt-based batteries, US firms can develop lithium-iron-phosphate (LFP) batteries that are about 30% cheaper to make because they use minerals that are easy to find and plentiful in the US. However, LFP batteries are heavier and have less power and range per unit. Since not everyone needs a high-end electric supercar, affordable EVs powered by LFP batteries are an option. In fact, Tesla now offers Model 3s with LFP batteries that can travel about 270 miles on a charge.
Developing a sustainable and profitable EV market in the U.S. is challenging, but not impossible. However, reducing cost, developing different charging options and building a resilient supply chain are key.