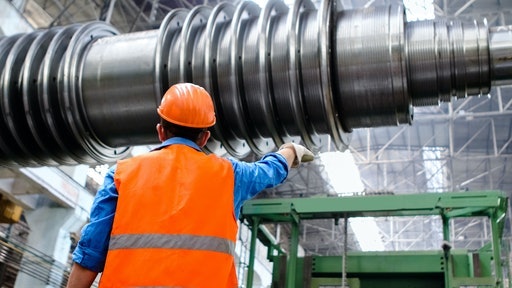 Kateryna Babaieva from Pexels
The metal industry is quite volatile, expensive and includes a lot of machinery to carry out production and daily operations. One crucial component within metal manufacturing plants, other than the workers, is the equipment that's used. These assets are heavy-duty, complex and need to be maintained to reduce unnecessary expenses, minimize workplace safety incidents, improve the asset's performance and extend its longevity. Most organizations go for planned preventative maintenance to provide the best maintenance possible to their assets.
That being said, here are some top benefits of preventative maintenance and why it's ideal for metal manufacturers as well.
5 benefits of planned preventative maintenance
Eliminates paper-based systems. Paper-based maintenance approaches have been around for a long time, but in this day and age, are quite obsolete. Even when paper-based systems were the only way to ensure maintenance, keeping the information organized was an arduous task. Just imagine keeping track of all the work history of the different assets in a metal manufacturing plant - it's an absolute nightmare. With preventative maintenance, organizations shift toward more modern solutions.
Preventative maintenance is dynamic and requires robust planning of all maintenance tasks and activities such as inspections, regular maintenance tasks, servicing, etc. It also requires spare parts management, work order management, asset management and more - all of which aren't possible with paper-based or obsolete maintenance systems. As a result, maintenance managers are using computerized maintenance management system (CMMS) software solutions to help organize all information and keep track of tasks, activities, assets and personnel.
Keeps equipment in good condition. There are different types of machinery used in metal manufacturing plants like lathes, hobbing machines, drilling machines, etc. Imagine if these assets are receiving reactive maintenance - this will lead to the machinery receiving maintenance only when they are malfunctioning or worse. Down the line, these assets will wear down more and impact their longevity.
Planned preventative maintenance, on the other hand, provides assets with regular maintenance and inspections even if working properly. This proactive approach ensures that the assets receive the maintenance they need and identify problems that might lead to potential breakdowns or malfunctions - helping keep the equipment in good working condition.
Optimizes spare parts and inventory levels. Without planned preventative maintenance, maintenance managers would not be able to identify which spare parts are needed when and for which machinery. For instance, a metal lathe machine might require the replacement of its spindle bearings after running for 100,000 hours. However, since there are so many pieces of equipment in the facility and reactive maintenance is used, the spindle bearings were not acquired on time. As a result, the machine was offline till the spindle bearings were replaced, delaying production. Moreover, the spare parts might not be available when the equipment needs them, or express delivery and urgent replacements usually cost more, making it an unoptimized process.
Fortunately, preventative maintenance prevents all of that. Since the machinery receives regular maintenance and inspections, maintenance teams can identify when the parts might need replacement and procure the parts well in advance. This ensures that ample spare parts are available whenever necessary, reducing unnecessary expenditure, uncertainty and optimizing spare parts and inventory management.
Prevents workplace safety incidents. Metal manufacturing firms have several pieces of complex and heavy machinery that need to be closely handled by operators. These operators can be severely injured due to issues like slippery floors caused by leaking equipment, malfunctioning machinery and asset failures at crucial times. For instance, overheating machinery can cause explosions or fires, leading to workplace safety incidents. All of these usually occur when the machinery isn't receiving proper maintenance.
With planned preventative maintenance, the machinery goes through regular inspections, helping identify any red flags that might lead to safety issues. Moreover, since maintenance technicians provide regular maintenance to the equipment, it reduces wear and tear significantly, ensures smoother performance and reduces unplanned malfunctions or breakdowns.
Reduces production disruptions. One of the biggest benefits of preventative maintenance for metal manufacturing plants is that it significantly reduces production disruptions. Equipment failure and malfunctions lead to unplanned downtime, something that severely impacts production. All plants work toward meeting deadlines, and unplanned equipment downtime leads to production bottlenecks and disruptions, leading to significant losses down the line.
With preventative maintenance, scheduled tasks and activities are planned that help the equipment perform reliably and consistently, helping reduce unexpected equipment breakdowns, unplanned downtime and production disruptions significantly.
Final words
While there are different approaches to equipment maintenance, preventative maintenance is by far the most balanced approach for most organizations. The benefits of preventative maintenance are many and outweigh the costs, which is why several organizations are using this tried-and-tested approach.