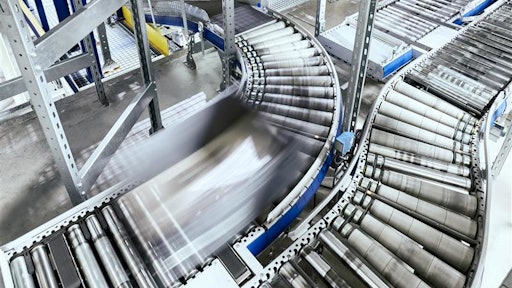 MaciejBledowski
During the pandemic, interest in American-made products surged. As Americans changed their buying habits, the supply chain industry must establish more ways to connect U.S. manufacturers with U.S. retail buyers and consumers. It's a bipartisan mission with massive implications for the U.S. economy. Research from Consumer Reports shows eight in 10 American consumers would rather buy an American-made product than an imported one. This, along with recent supply chain disruptions and increased consumer demand, has helped to perpetuate the rise in businesses reshoring parts or all of their manufacturing.
Global crises like the pandemic, the Suez Canal Crisis and trade wars show companies how important it is to shore up, reshore and onshore supply chains. Hard times and tensions with foreign nations often bring about the need for domestic products.
With product makers looking to secure their supply chains by sourcing American-made products, we must establish opportunities for them to meet.
For every one person employed in manufacturing, there are another five employees hired elsewhere in the community. The cycle ripples through local economies, state economies and the national economy as manufacturing leads to job creation in other sectors, such as transportation and business services. According to the National Association of Manufacturing, every dollar spent in manufacturing adds $2.74 to the economy.
The positive news does come with its own challenges. For example, there is a major shortfall of workers in the manufacturing industry. This is where the American supply chain still has issues. The rise in Chinese worker wages offered some promise of a reshoring incentive, but if there are not enough workers in the United States to even pay at all, production will lag behind. Major companies would do well to invest in the education of Americans in the fields of engineering and programming and help young people develop high-tech skills. They can also offer to pay for the education of their own employees, not just to advance their careers at the company, but anywhere. Those investments would come back as payoffs later.
The government can make changes to address this as well. It needs to make education and training more accessible for everyone. It can offer tax incentives to companies that invest in education. Interest-free loans for students coming out of high school to learn skills specific to manufacturing would sow the seeds for the future success of the economy as those young people would become hirable and contributing members of society.
The United States is primed for an economic boom if the country can fill in its workforce gaps. We can accelerate that boom if we ensure buyers and manufacturers have ample opportunities to connect.