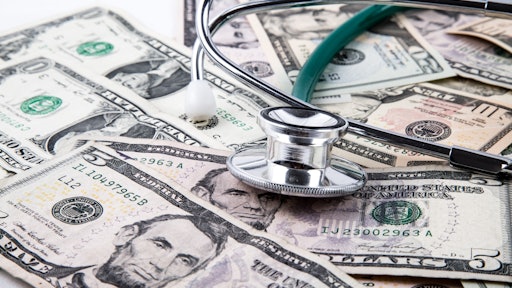 Amazon made headlines recently when it announced plans to expanded its current business of supplying healthcare commodities to small clinics and ambulatory surgical centers by entering the pharmaceutical drug and medical device supply chain.
Amazon promised to "be something new" for hospital and outpatient clinic purchasing departments, leading to speculation over whether the e-commerce giant would be successful in breaking into the market. Ultimately, Amazon determined that the hurdles of becoming a major hospital distributor are too high.
The company's abandonment provides another lesson in the unique challenges associated with becoming a hospital distributor—market power depends on much more than price slashing. Amazon's attempt at entering the healthcare supply chain could have been a test in evaluating whether a marketplace approach could efficiently undercut costs associated with some of today's healthcare middlemen, while addressing the challenges of the industry.
Here, we evaluate some of the complexities of this market and present either a challenge or an opportunity for any others trying to change the status quo.
The healthcare industry is highly regulated.
Any patient encounter can involve the oversight of half a dozen or more federal and state agencies regulating every aspect of a drug or device's lifecycle, including its manufacture, storage, distribution and dispensing. Harm to patients caused by drugs or defective medical products can cause injured patients to sue and can result in providers losing reimbursement or having their licensure or accreditation revoked. There is a significant amount of scrutiny from regulators and the public at large, so therefore is no margin for error for vendors supporting this industry, which carries a significant amount of risk.
Healthcare purchasing decisions are driven by a need for reliability, consistency and quality.
Timeliness of delivery and an adequate supply delivered in real time is necessary in order for a provider to maintain patient satisfaction and operational efficiency. If the pacemaker for Thursday's procedure is out-of-stock or a day late, then not only is the patient inconvenienced, but the hospital has wasted the valuable time of its clinical staff.
In addition, hospitals generally do not have the cash flow at 2 percent to 4 percent margins to maintain large inventories, so access to the precise product model, size and unit of measure through the hospital's supply chain partners is necessary. Product consistency is also essential because staff and physicians are trained to use specific products and materials that meet the hospital's quality and clinical standards.
Quality assurance processes are necessary to ensure that each step of the supply chain remains responsible for validating and maintaining the state of a medical product from manufacturing to delivery. Though cost savings are important to hospitals that are feeling a constant squeeze on revenue, it will be quickly lost if they come at the expense of reliability, consistency and quality. Today, hospitals balance these concerns by purchasing through organized arrangements with product manufacturers, directly or through their group purchasing organization (GPO). Through a standing contractual arrangement, a healthcare provider and the product supplier can negotiate delivery expectations and guarantees, agree on product quality standards and associated risk allocations, and even set purchasing commitments that give the supplier adequate assurances to justify a discount.
Healthcare providers and their suppliers have already developed a complex purchasing framework.
The healthcare supply chain has adapted to the realities of intense regulatory scrutiny through the creation of a network of buyers, sellers and middlemen under purchasing arrangements that set risk/reward trade-offs and balance the need for quality, timeliness and cost-efficiency. There has been speculation, however, whether the current hospital purchasing framework actually saves money or if it's really creating mini healthcare monopolies that allow middlemen to gain profits by trapping market share to the highest bidder. While the middlemen provides value to healthcare providers by allowing them to outsource price shopping, purchasing coordination, contracting and other services, the net result is still added cost to the overall system. However, the added value of these middlemen should be focused on the total cost of ownership, not simply the cost of products and supplies.
In today's market, GPOs and others also create value by providing technology, analytics, subject matter expertise and other resources to evaluate products, negotiate pricing and other deal terms that are valuable to most buyers in the healthcare market. Major healthcare purchasers have come to rely on these benefits in operating their businesses because they cannot be easily replicated at a reasonable cost. As such, any new offering will need to supplant the value garnered through the technology and resources currently offered.
Purchasing networks bring other intangible affiliation benefits.
Through the existing purchasing ecosystem, hospitals have established long-standing relationships with their distributors and GPOs, any of which may be run by or relationally integrated with health systems and provider networks, which are important partners of a hospital. Any such organized purchasing arrangement may contain innumerable intangible relational benefits that are key to surviving and competing in the local business environment. With respect to GPOs, these arrangements offer the opportunity to share and gain key industry intelligence. For a hospital or health system to step away from purchasing through and with other industry-entrenched and potentially collaborative business partners, the replacement product source will need to be able to compete with these soft affiliation benefits and the opportunity for essential industry collaboration.
In order to see change in the healthcare supply chain and entice hospitals away from their existing purchasing frameworks, disruptors will need to present opportunities for providers to gain market edge that are compelling despite the potential loss of their current benefits. Any new entrant will not be able to rely solely on cost-savings, which Amazon seemed to expect to accomplish by promising lower costs through real-time price comparisons in its standard marketplace approach. New entrants will need to provide no less in terms of reliability, consistency and quality. They also must be able to offer additional opportunities for healthcare providers to compress costs and gain value from their purchasing data.
One such opportunity would be through the development of more advanced analytics on overall healthcare costs and care efficacy. It appears that Amazon was anticipating this need for analytics to complement its marketplace offering, as it has historically been involved in discussions to acquire Cerner's existing population health product, HealtheIntent. Currently, healthcare systems are limited in their capacity to identify the overall cost of any one patient encounter or treatment plan. The ability to identify, segregate and connect costs would provide transparency to healthcare purchasing departments that could guide decision-making going forward and provide an opportunity to increase efficiencies, reduce overall costs of a procedure, set competitive prices for patient care and offer much talked about price transparency to consumers. However, in light of the heavy lift and costs associated with providing a sophisticated cost-capturing product or service, we face the question as to whether it is possible to actually change the system and cut costs overall, or if we will only ever replace today's middleman with a new one.