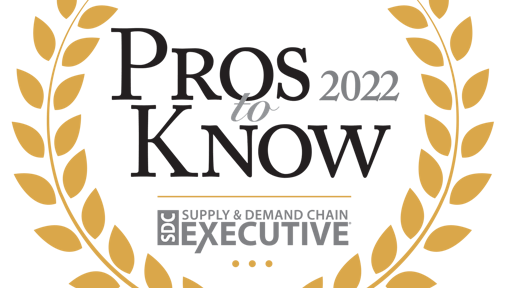 This past year put quite the strain on supply chains. Raw materials shortage. Labor shortage. Semiconductor shortage. 3G disruptions and more. The supply chain disruptions continue to hit on all sides, and even as the global pandemic beings to subside, companies in the supply chain are still feeling the heat.
Yet, it's the professionals behind the scenes and on the frontlines who make these supply chains matter, who continue to move product from Point A to Point B, who strive to make supply chains better, faster, safer and more efficient.
Behind every great company is an even greater leader. And, the leaders receiving this year's Pros to Know award aren't the exception to the rule – they are the rule.
Supply & Demand Chain Executive's Pros to Know award recognizes outstanding executives whose accomplishments offer a roadmap for other leaders looking to leverage supply chain for competitive advantage.
Within the last 18 months or so, companies in the supply chain space have seen a lot of pros rise to the occasion and answer the call for change, innovation and recovery. They've developed platforms, integrated automation and led teams through disruption after disruption. They've helped their companies pivot and adapt, and continue to do so with grace, agility, flexibility and resilience.
Take Nicholas Matlach, director, global security compliance for Hasbro, for instance. Matlach was named the overall winner of Supply & Demand Chain Executive's 2022 Pros to Know award.
Since 2012, he's invented, implemented, developed, secured, collaborated, designed and instituted a number of programs, initiatives and strategies to modernize Hasbro's supply chain while utilizing his IT background to protect cargo and intellectual property (IP) within the company.
"Toy and game manufacturing is intensely challenging because product lines are both very dense and relatively short-lived. We bring to market close to 1,500 new items each year on a development cycle that can be as short as a few months from concept to consumer hands," he adds. "Our manufacturing base and supply chain can shift dramatically in a very short time to accommodate a need that may only last a few seasons. But, this also allows us a fresh start and the ability to adapt and innovate process frequently. We can test something through a full lifecycle essentially every year, and that's not an opportunity present in other industries."
Congratulations to all of this year's Pros to Know winners, who continue to keep product moving.
"When I look back at past Pros to Know winners, I see a lot of individuals who accomplished a lot of great achievements. But, this year's winners are reinventing what it means to be a supply chain professional. This year's winners are intuitive, adaptive and so super smart, and continue to push the envelope when it comes to everything supply chain-related," says Marina Mayer, editor-in-chief of Supply & Demand Chain Executive and Food Logistics. "We received over 360 nominations this year, the highest number of nominations ever for this award. It's proof that today's supply chain professionals are not only doing great things for the supply chain, but are also being supported by their teams, peers and partners."
CLICK HERE to view the full list of winners and their capabilities.
Below are a few standouts:
Hannah Kain
President & CEO
ALOM
Hannah Kain, president and CEO of ALOM and a 7-time winner of Supply & Demand Chain Executive's Pros to Know award, leads ALOM, a company she founded in 1997, to what will be its 13th consecutive year of profitability. Under Kain's leadership, ALOM has increased orders of materials and products for client programs in Q1 and Q2 and grew staff by 73% during 2021 to meet increased client demand. Kain maintains an innate ability to rapidly process changing market, economic, geopolitical or industry parameters to identify danger signals or "areas to watch" that can affect supply chain and overall business performance. She's been outspoken in addressing forced labor (including child labor) and slavery in the supply chain, and remains an advocate of protecting human rights, corporate social responsibility, environmental sustainability and building a culture centered on diversity and inclusion. She has dedicated her career to building and leading an environmentally and socially conscious global supply chain service provider offering execution, technology leadership, flexibility and true customer focus. Kain is a fearless visionary striving to innovate supply chain methodologies that move the industry forward and bring success to client programs.

"Every bid opportunity ALOM pursues is vetted by myself and others in the company to determine if it aligns both with our company values and core competencies. We have walked away from big contracts because being associated with the product did not align with our values. So, how can I help companies better align their supply chain strategy with our approach and values? Because by doing so, I know we are helping to elevate and protect their brand in the marketplace and serve their best interests. I can't overstate how important protecting the environment is to me. This year ALOM announced its NetZero supply chain sustainability initiative to achieve a net zero carbon footprint across our operations by 2030. ALOM has a 10-year roadmap in place that includes steps and changes in the way we approach and manage supply chain sustainability."
Click here to hear from Hannah Kain on winning the award: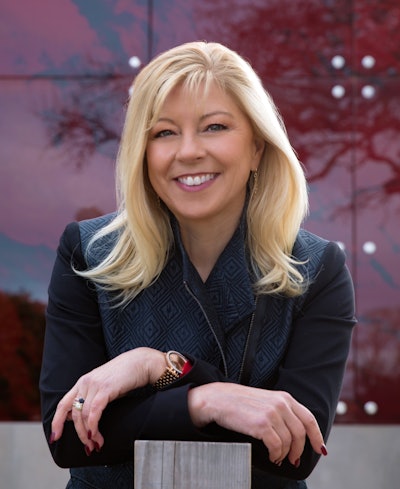 Lisa Dolan
VP of Supply Chain Strategy
ALOM
Lisa Dolan, VP of supply chain strategy for ALOM and 6-time recipient of Supply & Demand Chain Executive's Pros to Know award, is responsible for strategic sales growth, supply chain technology application and operational planning. Despite enduring significant business development setbacks due to pandemic-related disruption in her core automotive vertical, Dolan shifted industry focus to technology and successfully closed a worldwide supply chain procurement and fulfillment program for a Fortune 100 multinational. Dolan combines extensive manufacturing and supply chain expertise with a deep understanding of technology application, both current and emerging, and her technical background give her the ability to approach new supply chain projects from many different perspectives; each with its own set of challenges and potential solutions.
"In the short term, I am doing all I can to just help my clients keep their supply chains moving by solving current challenges related to shipping, component shortages and tight labor. In past years, I had many discussions with clients and sales prospects alike about the challenge of supply chain complexity outrunning technology and working to close that gap, especially by increasing visibility of global supply chain status and actionable data analytics. This continues to be a challenge. But, the one thing that has emerged this past year, given the historic increase in online transactions both B2C and B2B, that I know keeps my clients and other supply chain practitioners awake at night is their memory of the NotPetya malware cyberattack that brought huge multinational supply chain giants to a grinding halt and cost billions in business disruption. Cybersecurity is part of a bigger discussion and rising challenge, which falls under the ESG heading. In my opinion there is no turning back. It matters where and how products are made and how the materials are being sourced. It matters how products are being recycled or if they can be recycled. As climate change escalates, the words "carbon footprint" are now part of the global vocabulary. My main role is to listen and understand the goals and strategy both of ALOM, where I work and of the companies I serve to develop innovative and effective supply chain solutions. When both strategies align is when we have the best outcomes. To succeed in this environment will require increased trust and collaboration between supplier and customer."
Click here to hear from Lisa Dolan on winning the award: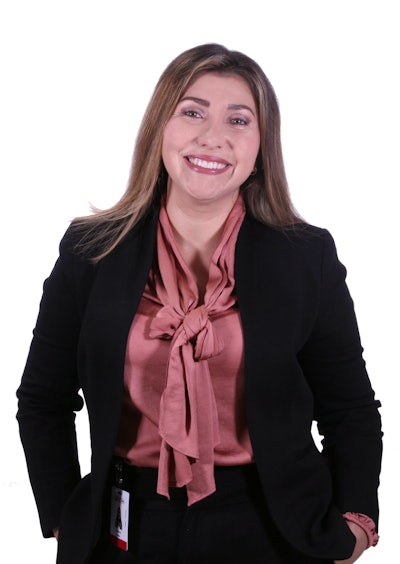 Eunice Lobo
Director of Operations
ALOM
When supply chain operational challenges need to be solved, in real-time, Eunice Lobo is the "go-to" professional you want on your team. Her 20-plus-year career blends experience in worldwide operations, technology, workforce management, manufacturing, planning and quality assurance to solve challenges and plan and manage the implementation of a multi-faceted solution. Currently, she serves as director of operations for ALOM, responsible for overseeing all supply chain operational areas related to receiving, inventory, production, labeling, serialization, quality and fulfillment functions. For example, she identified a suitable physical location and is in charge of site configuration and build-out for the opening of a new 85,000-square-foot facility. Based on Lobo's needs assessment, ALOM is in final stages of establishing this location as a Free Trade Zone for a specific client production program. Lobo has also focused considerable attention on building and developing the ALOM operations workforce, where she implemented a new supervisor and lead reporting structure, promoted key staff to lead new programs and supervise temp workers, maintained and enforced COVID-19 workplace protective measures and teamed experienced workers with new staff to mentor and train. Doing so resulted in an overall net increase of staffing reaching over 30% while maintaining and setting new production volume records in 2021. During her career, Lobo has also had the experience in working both on the corporate side (Intel) and the supplier side (Ingram Micro and ALOM) of supply chain. This gives her a unique perspective in understanding strategic planning motivators and how to align operational performance to support and achieve a strategic objective.
When asked about the favorite part of her job, Lobo says, "I don't think I can pick just one favorite part of working in supply chain. I pretty much feel like it is what I was born to do. That may sound melodramatic but it's the truth. I look at a product on the shelf at a store and my mind immediately starts to imagine the details of the entire worldwide supply chain journey that took place for that product to be in front of me. I love thinking about and talking about that journey. In my position at ALOM, I am provided the opportunity to touch every operational area I am passionate about to make meaningful contributions. If I were to characterize my main role, it is as a process improver. I get to determine workforce allocations and schedules, plan and implement staff development programs, ensure process and quality management, oversee technology integration and application, ensure production efficiency, physical facility and equipment configuration -- the list goes on. If pressed to select one favorite thing I would say the never-ending challenge to find and explore innovative new solutions that successfully accomplish an operational objective. If every day was predictable and the same, I would be bored and unchallenged."
Click here to hear from Eunice Lobo on winning the award: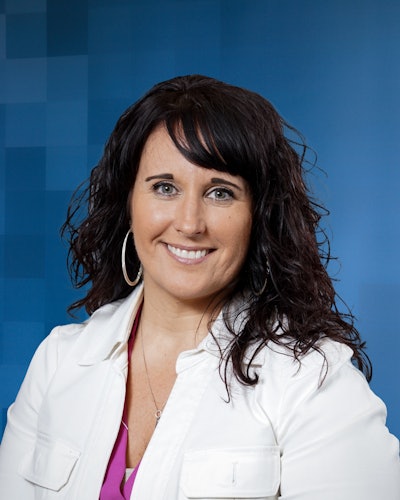 Keri Corbin
VP Client Solutions
Barcoding, Inc.
Keri Corbin, VP, client solutions for Barcoding Inc., carries over 20 years of experience in information systems management, specializing in the dynamics of large program and portfolio management in the logistics, healthcare, banking, insurance and financial services industries. She is an accomplished leader, speaker and mentor with a collaborative yet decisive style that allows her to make systematic and practical decisions using identification of strengths and weaknesses within business cases and aligning to business strategy. She also maintains effective communication with all levels within an organization, process development and efficiency, IT-to-business communication through trust leadership, problem resolution and building strong teams. At Barcoding, she led the implementation of a new delivery framework process that has resulted in efficiency and accuracy gains across the organization and better customer experience. Over the last year, Corbin has helped shape the supply chain by focusing on consistent delivery of technology and the user experience. She helped customers strategically plan for future supply chain needs particularly around tasks related to IT delivery for operations. For example, she helped launch Barcoding Business Reviews (BBRs) and PreLive Services offering, where Barcoding works with a customer's team on operational assessments and strategic labeling assessments to drive efficiency, accuracy and connectivity across process, people and technology.
According to her Barcoding colleagues, "a differentiator for Keri is her business background. She worked her way from a call center job to project manager before finding herself in IT infrastructure and IT service management. Because of her diverse background and her client experience, she is a huge competitive advantage for Barcoding. She knows so many different perspectives within an organization because she's lived them. Having come to Barcoding from the client side, she knows that empathy is the key to success. She asks the right questions in order to provide real solutions; ones that will deliver real value for the customer even if they don't result in an immediate sale for Barcoding. She listens exceptionally well and brings her business acumen to the table, so technology recommendations are the right fit for the human users, processes and overall strategic goals."
Click here to hear from Keri Corbin on winning the award: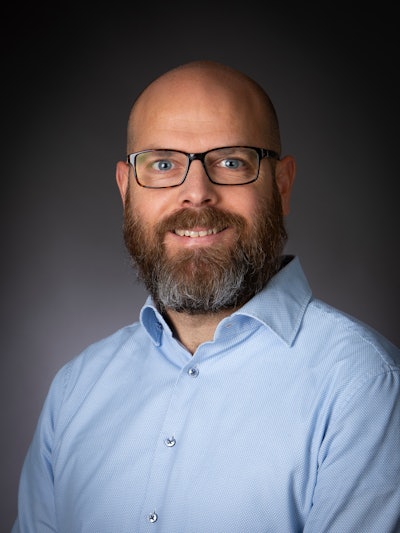 Magnus Bergfors
Global Business Director
Basware

Magnus Bergfors, global business director for Basware, is one of the leading experts in strategic sourcing, procure-to-pay (P2P) and procurement software categories. That expertise is derived from his uniquely blended background as a practitioner, analyst and now solution provider. As a practitioner, he was on the forefront of the evolving world of procurement, starting out in the early 2000s in direct materials procurement at AstraZeneca, and working in various procurement and strategic sourcing roles at Scandinavian Airlines, IBX, Atlas Copco Tools, Effective Sourcing AB and SAAB. He then made his mark as a technology analyst, most recently at Spend Matters, and prior to that, Gartner, where he authored the first-ever P2P Gartner Magic Quadrant report, which has become a leading barometer for the market's direction, maturity and participants. Now at Basware, he is enjoying testing those theories in "real life," exploring how they work for customers given specific requirements and limitations.
When asked about the favorite part of his job, Basware colleagues say, "As a highly analytical individual, Magnus really enjoys working with customers and internal colleagues to evaluate end users' needs. He has a passion for figuring out how to create value for customers, ultimately making sure he and his Basware colleagues are creating and articulating that value to them. During his tenure as an analyst, he focused on how S2P and all its elements should work. Magnus is a powerful advisor and mentor; gracious leader; esteemed expert; curious learner and friendly colleague; and a pleasure to work with in any capacity. Overflowing with expertise in this space, he is one of the world's leading experts in the field of S2P with a powerful work history trifecta -- practitioner, analyst and solution provider. His tremendous knowledge doesn't bring a boastful personality, yet quite the opposite; his humble demeanor creates an openness that is instantly recognized by anyone he speaks with, which is likely why he is consistently asked to be a presenter/participant on webinars and panels, as well as a speaker at conferences."
Click here to hear from Magnus Bergfors on winning the award: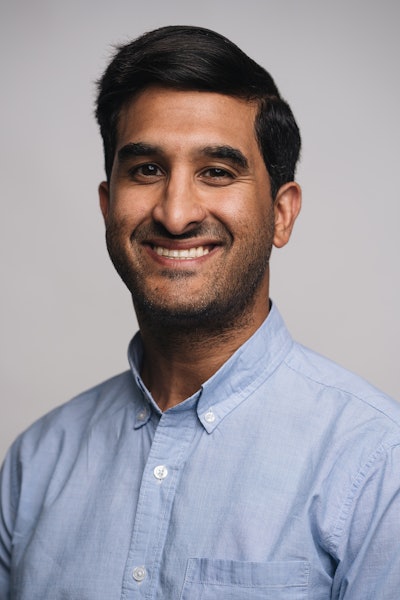 Atif Siddiqi
Founder & CEO
Branch
Atif Siddiqi, founder and CEO of Branch has turned workforce payments platform Branch into what is said to be the fastest growing company in the Midwest, redefining how logistics companies pay their workers. In 2015, Siddiqi founded Branch to help hourly workers and other working Americans grow financially. In 2018, he launched a partnership with Mastercard and Evolve Bank to accelerate payments to workers and more. Then, in 2020, he created new digital tips and mileage reimbursements offering for franchises dealing with cash shortages. Last year, he raised over $540 million and developed a new contractor payments tool so that 1099 workers could reduce wait time for invoice payments from months to hours. He grew the company 6,000%-plus from 2017-2020, increasing enterprise customers by 700%-plus in the last year. He's also launched fuel rewards to offer drivers savings on fuel. Siddiqi continues to create impactful tools that accelerate payments, offer fee-free financial services and meet supply chain workers, contractors, and drivers where they are.
When asked why Siddiqi would be an ideal Pros to Know winner, his Branch colleagues say, "Atif leads with great energy, drive and humility. When a message that was meant to go to a support manager accidentally went to Atif about doing some trainings with new hires, he immediately responded 'absolutely, what time do you want me to do it?' He steps up to all tasks -- big and small -- when called upon and has inspired a team of 100-plus to do the same. With experience across a range of verticals, from restaurants, retail to healthcare and trucking, Atif understands overlapping pain points and brings a multi-dimensional view for the supply and demand chain industries."

Click here to hear from Atif Siddiqi on winning the award:
Kevin Gue
Sr. Director, Solutions Research and Development
Fortna
Kevin Gue, senior director, solutions research and development for Fortna, is a supply chain expert with over 30 years of experience in both academia and industry. He is a recognized authority and innovator in the science of distribution, warehousing and material handling, and has helped research, define, model and solve complex distribution and material handling problems. Gue has also helped grow the next generation of supply chain leaders as a professor, mentor and research team leader at the University of Louisville and Auburn University, where he held positions as the Duthie Endowed Chair of Engineering Logistics and the Tim Cook Professor of Industrial Engineering, respectively. After a career in academia, Gue joined Fortna, where he leads a team of scientists who apply the science of distribution to real problems of distribution center design and operations. In the past year, Gue has developed mathematical models and simulations that form the basis of the sophisticated warehouse execution software that drives the automation and optimizes complex, real-time distribution environments. He has improved the decision support tools that bring all the technologies in a distribution center into one coherent, cohesive solution.
When asked about his favorite part of the job, Gue says, "Without hesitation—the team at Fortna. I work with the brightest group of professionals imaginable, and we are working on the most challenging problems in the industry. We have tremendous respect for one another, and we help each other succeed. More than helping each other get things done, we make each other better."
Click here to hear from Kevin Gue on winning the award:
Cheryl Falk
Sr. VP, Global Marketing Communications & Business Development
Fortna
Cheryl Falk is an innovative leader with over 25 years of supply chain experience. Currently, she serves as SVP, global marketing communications and business development for Fortna, responsible for strategic insights and communication of services and solutions that drive performance improvements, efficiencies and operational optimization for clients. Previously, she spent more than 20 years at Dematic in progressively senior roles culminating in leadership of the global marketing and branding initiatives, and designed, developed and executed the Material Handling and Logistics Conference. Throughout Falk's career, she works with solutions engineers, clients and alliance partners to develop a roadmap for innovative technology solutions, including robotics and advanced warehouse software. In the past year, Falk has collaborated with business leaders, educated industry executives and mentored and networked women in supply chain.
When asked about Falk's favorite part of her job, she says, "A career at Fortna is a team sport. I thoroughly enjoy the cross-discipline collaborative approach that results in the development of industry leading technology and software solutions that continues to drive our clients forward. I have the privilege of working alongside the industry's best and brightest professionals including unmatched marketing and business development talent that develop and implement initiatives that assist companies to drive profitability, performance and sustainability."
Click here to hear from Cheryl Falk on winning the award: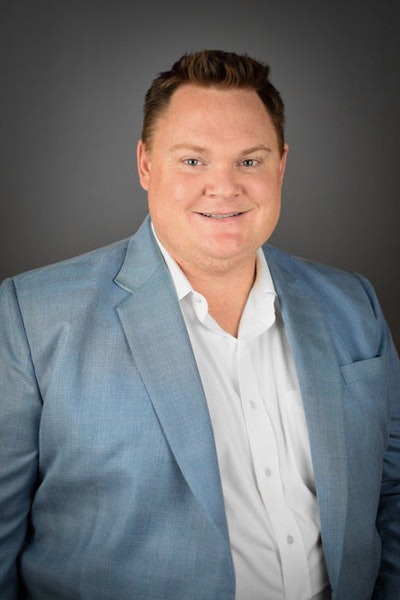 Glenn Koepke
GM, Network Collaboration
FourKites, Inc.
Glenn Koepke maintains a proven track record of aligning technology solutions to customer supply chain strategies and objectives for global organizations, having served in a variety of roles within the logistics services industry and supported companies across North America, LATAM, EMEA and APAC. Currently, Koepke serves as general manager, network collaboration of FourKites, Inc., where he helps customers operationalize end-to-end supply chain visibility. In fact, his efforts have enabled a number of FourKites' customers to reduce waste across their logistics operations (such as empty miles) as well as increase collaboration across their supply chain. Through his efforts, FourKites has increased the number of retailers relying on FourKites by 35% over the past year, increased sharing partners by three times and load-sharing and collaboration by six times. To facilitate collaboration, Koepke is working with FourKites' 750-plus shippers and carriers to help them use data to identify opportunities in their supply chains to collaborate and share lanes in order to reduce waste and develop more effective sustainability strategies. Koepke also plays an advisor role by walking companies through their supply chain model and providing an operator's view of technology, process and development programs that will accelerate operational excellence. Through his 20 years in supply chain, he has developed expertise in many industries, including pharma, retail, food and beverage, consumer packaged goods and industrial manufacturing.
When asked why Koepke would make an ideal Pros to Know winner, his FourKites colleagues say, "Glenn is a consummate supply chain professional, working to enable shippers to improve on-time delivery and optimize their supply chains based on actionable data and predictive intelligence. Drawing upon a long career working for both 3PLs and technology providers in the U.S. and abroad, he knows firsthand the pain points of the global supply chain and is committed to finding solutions to the industry's most pressing issues. Throughout his career, Glenn has been a strong advocate of using technology and real-time data to create efficiencies in the supply chain, and thereby enable industry collaboration. He is often called upon by national and trade publications for commentary due to his vast industry expertise."
Click here to hear from FourKites executives on winning the award: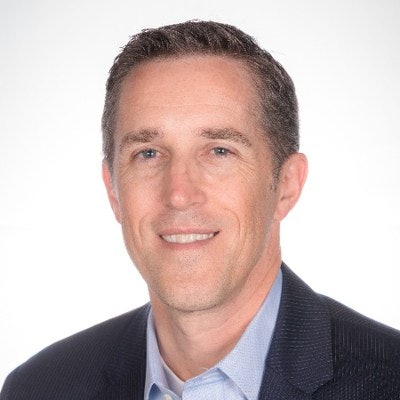 Jeff Gosz
Chief Operating Officer
GAINSystems Inc.

Jeff Gosz serves as chief operating officer for GAINSystems Inc. After working his way through an undergraduate degree in Mechanical Engineering at the University of Wisconsin-Madison, Gosz was awarded a fellowship at Northwestern University and later earned an MBA with honors from the University of Chicago. But, it's his ability leverage his experience and best practices that help GAINS customers leverage tools and techniques to respond more effectively to the dynamic market conditions. His achievements include the ability to plan large, complex networks with as many as 100 million SKU-location combinations and hundreds of suppliers to provide customers with greater agility to quickly evaluate multiple business scenarios to efficiently achieve the desired business outcomes. Gosz also sees his role at GAINS as a representative of the voice of the customer in driving new digital planning innovations such as advanced analytics, inventory optimization or sales and operations planning.
"Every week there are new challenges," Gosz says. "Identifying and solving unique challenges is particularly gratifying. Becoming a trusted advisor for our customers is especially rewarding. We do not try to force-fit customers into our paradigm. It is important for us to listen and understand the issues our customers face and 'meet them where they live.'"
Click here to hear from Jeff Gosz on winning the award: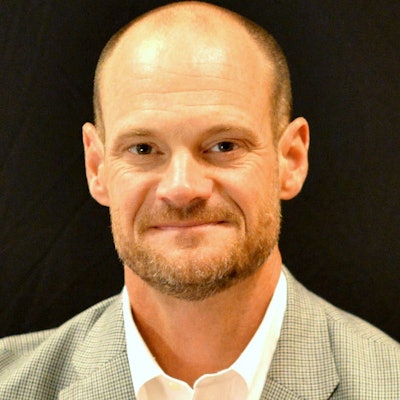 Kirk Knauff
CEO
Kaleris

As CEO of Kaleris, Kirk Knauff instills passion and dedication for improving supply chain execution for the entire ecosystem, one step at a time. Just this year, his dream of building a combined brand that extends transportation management into the yard and connecting multiple modes and nodes came to reality when he merged three best-in-class software companies into one. Before is current CEO role, Knauff served in managerial positions with Accel-KKR, GE Digital and CSX Transportation, among others. Early on in the pandemic, Knauff met with other CEOs and leaders throughout the supply chain industry to learn their biggest challenges. Those conversations resulted in Kaleris' deeper level of real-time visibility, making it Knauff's mission was to bring together best-in-class solutions under one platform, eliminating silos and enabling companies to use one provider for their industrial yard, rail yard, truck yard, invoicing, transportation management and more. Knauff is also dedicated to illuminating the "data dark spots" that have existed in the supply chain for so long, by strategically forming solutions to execute operations more efficiently.
When asked why Knauff would be an ideal Pros to Know winner, his Kaleris colleagues say, "Kirk believes that every move matters, which is why he is so passionate about connecting the movements from multiple modes and nodes to accelerate that movement and truly connect the supply chain ecosystem. Kirk is a purpose-driven visionary when it comes to seeing the bigger picture. Kirk is enthusiastic about bringing teams together to strategize industry challenges and loves seeing big plans and solutions for major challenges come to fruition. Keep an eye out for Kirk and Kaleris; wherever there is a data dark spot in the supply chain, there's a good chance Kirk is already working on a strategy to illuminate a pathway for his customers to advance."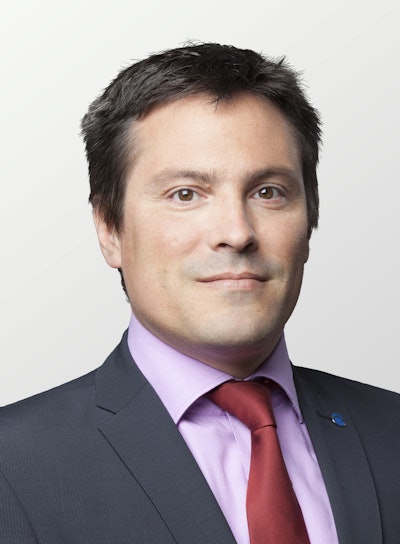 Bernard Tremblay
CEO
Miebach Consulting
Bernard Tremblay, CEO of Miebach Consulting continues to make an impact on clients' needs in the supply chain. He maintains over 25 years in supply chain consulting, having served previously as the managing director of Miebach's operations in Argentina and opening the operations in Colombia and Canada. He has developed solutions both strategically and tactically across a variety of diverse industries ranging from retail, consumer goods, automotive and more. That's why he developed a regional business development strategy for Miebach in Latin America and opened the Miebach Columbia office to develop supply chain consulting within the Columbian market.
When asked what makes Tremblay a Pro to Know, his Miebach Consulting colleagues say, "Bernard helps connect people with a broader ecosystem of solutions, and since things are evolving very quickly within the market, whether it's solutions, processes, new ways of working or new ways of doing things. It has been hard for companies to sort out what they need to do right now within the pandemic going on, and harder to find one-stop-shop providers. Bernard is helping companies connect with this ecosystem of solution providers that can help lead them to their goals through a more innovative and agile perspective. In the past, people would look at big companies to give them massive solutions that would solve everything, and now that they have those systems in place, they're looking for more agile solutions."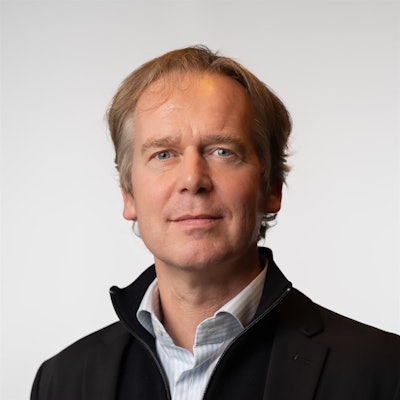 Martin Verwijmeren
CEO & Co-Founder
MPO
Martin Verwijmeren co-founded MPO to help businesses in a range of industries (manufacturers, distributors, retailers, logistics service providers) better manage modern industry pressures and challenges. After the breakneck growth of the internet, Verwijmeren realized that the market landscape and supply chain industry were undergoing significant changes. He realized that cloud technology could offer powerful possibilities for giving businesses the tools they needed to better manage their global, multi-enterprise business networks and meet the demands of omnichannel fulfillment. He and his lifelong friend (and MPO co-founder) Paul Van Dongen developed a unique platform that would enable businesses to consistently deliver on the "perfect order" (on-time and in-full as quickly and efficiently as possible). Today, the MPO platform is said to be the only one of its kind to use smart business rules and algorithms to process such broad considerations and constraints on a single platform. In the past year, Verwijmeren has also spearheaded a range of initiatives that would improve the platform's user experience, depth of capabilities through AI and machine learning and impact through sustainability efforts.
When asked about the favorite part of his job, MPO colleagues say, "Martin's favorite part of his job is putting complex theory into simple practice. To connect research and marketing and create innovative software solutions with close customer collaboration. He is also fulfilled by how MPO can help make the world a better place through the creative use of technology and collaboration. In other words, to meet the current needs of society and contemplate or go beyond what they think is possible, anticipating future needs. Martin is a dreamer, a visionary and an innovator. He is always pushing the boundaries and looking to what's next on the horizon, both from a technological standpoint, as with developments in AI, as well as from a place of mindfulness in his sustainability efforts. He has a flexible outlook that helps him be always 'of the moment,' embracing new ideas and becoming the change he wants to see in the world, in supply chains and in business.
Click here to hear from Martin Verwijmeren on winning the award: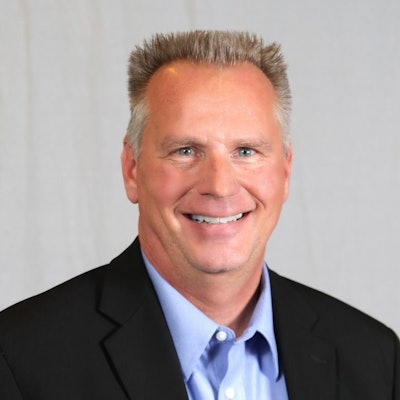 Henry Canitz
VP Industry & Market Strategy
Nulogy Corporation
Henry Canitz maintains close to 30 years of experience building high-performance supply chains, including evaluating, implementing and using supply chain technology as a practitioner at First Data Corporation, Brunswick Corporation, ConAgra Foods and Verizon Corporation. Canitz also has extensive experience developing and marketing business solutions with leading ERP and supply chain software providers. This experience includes leadership positions with SAP, Oracle, QAD, Infor Nexus, Logility and Nulogy, where he currently serves as VP industry and market solutions and works with prospects and clients to help improve their supply chain capabilities through people, process and technology enhancements. Through his efforts at Nulogy, Canitz continues to bring new perspectives on supply chain challenges and how to address them with advanced technology. For the last year, Canitz has been focused on evangelizing multi-enterprise supply chain processes and systems, especially as they apply to the upstream supplier network of large fast-moving consumer goods (FMCG) companies such as Colgate-Palmolive, P&G, Church & Dwight, L'Oreal, DHL and others. Canitz works to help them to understand best practices, enable technology and discover the value that can be gained by improving their supply chain investments in digital transformation.
When asked about the favorite part of his job, Canitz says, "using my deep knowledge of supply chain management to create thought leadership that helps supply chain practitioners understand complex ideas and capabilities. I love talking about leading supply chain topics in small and large groups, writing thought provoking content and collaborating with my fellow supply chain geeks to advance the supply chain profession. I am a 30-year supply chain veteran who still loves to push the envelope to advance the field of supply chain management. My years of diverse supply chain experience provides the knowledge to be an effective storyteller, marketer, thought leader, evangelist, advisor, paradigm pioneer and change agent."
Click here to hear from Henry Canitz on winning the award: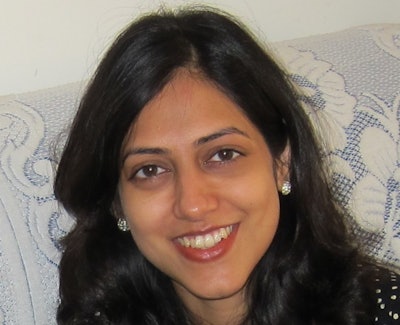 Anusha Sharma
SVP, Europe
o9 Solutions, Inc.

Anusha Sharma has served as SVP of Europe for o9 Solutions since 2010, where she leads consulting, services and global delivery from her home in Bangalore, India. Previously, she was an architect at i2Technologies, and for the past 19-plus years, has worked in demand planning, channel management, supply planning, revenue management, customer collaboration, sales and operations planning and more for companies located in India, Japan, North America and Europe and across a variety of industries like FMCG, retail, consumer electronics and more. Over the course of her career, Sharma has played diverse roles in sales, pre-sales, consulting, solution design and practice leadership, and is skilled in initiating, designing and executing supply chain programs that yield significant improvements in productivity, forecasting accuracy, inventory levels, fulfillment and overall quality of decision making across commercial and planning functions for companies of all sizes. Throughout the last year, Sharma has worked on multiple initiatives to showcase the importance of identifying and leveraging size/share drivers along with key purchasing attributes. She designed and shaped cross-functional integrated business planning practices to reduce latency in decision making by enabling stakeholders from brand, account, supply chain and finance teams to review the key gaps in performance and create a plan factoring in modified key initiatives. From a governance standpoint, Sharma's first step is to always understand the key value leakage drivers of the business, identify the KPIs being targeted and measure the collective progress across these initiatives through the lifecycle of the program. From a functional standpoint, she has worked on integrated business planning/S&OP implementation programs about meeting the global business targets in the most efficient manner. Sharma has also worked on applying analytics for a variety of real business problems, such as product assortment, store performance, budget allocation or promotions optimization that directly or indirectly impact a company's strategic KPIs.
When asked why Sharma makes an ideal Pros to Know winner, her o9 Solutions' colleagues say, "Anusha has a great ability to understand different perspectives, navigate companies through complex dynamics between commercial and supply chain organizations or between global and regional teams. Anusha handles escalations and concerns by calibrating the top priorities for the business, focusing on the bigger picture and making decisions that result in early and progressive value realization. Anusha is always open to understanding new processes, ways of working, technologies and solutions proposed from team members, leaders, practitioners, client executives and planners alike. This is crucial to move with the times as both problems and solutions are changing significantly and rapidly over the years. Anusha is proficient in enabling end-to-end digital transformation by chalking out a holistic path that combines technology, data science, people and processes that set the stage for overwhelming value delivery."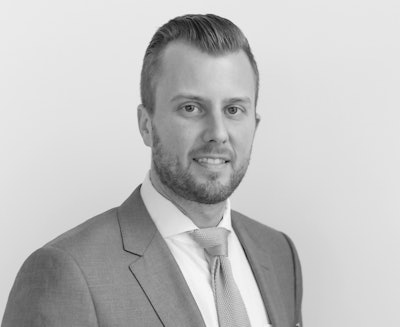 Robert Mietus
Managing Director, Central
OMNIA Partners
Robert Mietus, managing director at OMNIA Partners, is a 4-time Supply & Demand Chain Executive Pros to Know winner, with over 15 years of experience in managing supply chain, procurement and turnaround initiatives. Mietus has managed over $5 billion in initiatives and identified over $1 billion in cost reductions and value improvements from supply chain strategies to conduct global strategic sourcing initiatives in 50-plus countries, e-procurement implementations, sales and operations planning (S&OP) implementations, supply chain redesigns, working capital improvements, make vs. buy analysis, internal process redesign, organizational development and supplier development and innovation initiatives. To combat inflation, Mietus right-sized the company's cost structure and helped more than 30 clients mitigate or eliminate inflation in key aspects of the business representing over $25 million in cost savings on over $250 million in spend. He also helped develop IT and supplier strategies to ensure availability of key IT infrastructure through planning, warehousing and flexibility to reduce lead times by over a month and improve availability. Mietus also launched the emerging leaders and executive advisory board for Institute of Supply Management – Chicago to help professionals with current and future challenges; implemented a first-generation procurement team; implemented a risk reduction program to identify supplier risks that could lead to supply shortages or loss of goodwill; and helped implement multiple programs to drive business efficiencies.
When asked to describe Mietus in three sentences, his OMNIA Partners colleagues say, "Rob seeks to understand the business objectives and desired outcomes of his clients and is vested in their success. He works hard to ensure that the projects/initiatives will be a success by managing the change management elements and risk effectively. Ultimately, Rob's passion, experience, agility and creativity help achieve significant results for his clients."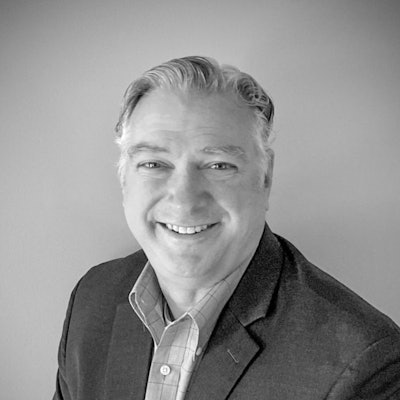 Steve Haransky
Managing Director, East
OMNIA Partners
Steve Haransky is the managing director, East for OMNIA Partners, responsible for member development, engagement and management for the OMNIA Partners Group Purchasing Organization (GPO). With over 20 years of experience in private equity, management consulting and sourcing networks, Haransky has worked with Fortune 1000 companies, including OMNIA Partners, SB Capital (now SB360 Capital Partners), Liquidity Services Inc. and A.T. Kearney (now Kearney) supporting their supply chain and logistics teams with procurement, reverse logistics/liquidation and supply chain transformation. A previous Supply & Demand Chain Executive Pros to Know winner, he has been involved in Institute for Supply Management for the past four years, serving on the board of directors of ISM Charlotte for the past three years. In 2021, Haransky helped companies deliver consultative support and data analytics to drive cost savings and efficiencies through consortium buying and best practices, with Year 1 savings expected to exceed 15% across 10 separate procurement categories. For example, he helped a leading real estate company with its growth strategy of opening 70 site offices in 2021, which delivered 10%-plus savings to these categories. He also leveraged his relationships to locate necessary resources to keep operations up and running. For instance, Haransky supported one of the world's largest private equity (PE) firms and its holding companies to streamline sourcing efforts, drive compliance and mitigate risk to their supply chains. Doing so resulted in a transition of three contracts, representing an estimated savings of 5-8%, plus access to three other master services agreements; reduced resources to reallocate to other strategic initiatives, and drove compliance across a broad swath of holding companies.
When asked about what Haransky's favorite part of his job is, OMNIA Partners colleagues say, "Steve enjoys collaborative discussions with other professionals to strategize on solutions for current and ongoing challenges within supply chain and logistics. Finding solutions and delivering positive change are highlights of the role he plays with his clients. As an example, a leading European fitness group was looking to enter the U.S. market. They had relationships in their local markets but needed support with developing relationship in the United States. Steve and the procurement lead aligned to help identify supplier relationships within the U.S. market to support their various trades and services. Through ongoing strategy sessions and contract review, Steve was able to identify three category and supplier relationships to engage the fitness group. The resulting relationships helped a successful launch in the U.S. and deliver 12% savings. Building meaningful partnerships that impact business supply chain solutions is a cornerstone to Steve's role and one he enjoys the most."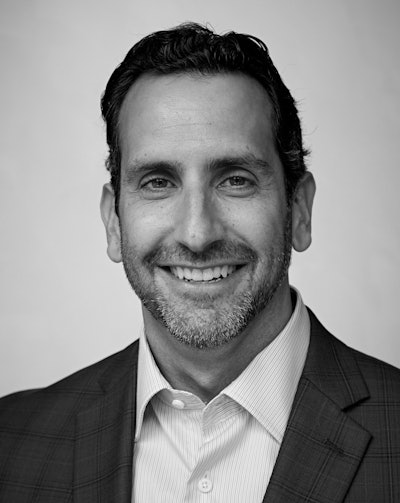 Ara Arslanian
SVP, Private Equity Sales
OMNIA Partners
Ara Arslanian, SVP, private equity sales for OMNIA Partners, is a 7-time recipient of Supply & Demand Chain Executive's Pros to Know award. In 2021, he conducted more than 30 virtual presentations to OMNIA Partners' supplier companies and clients discussing everything from GPO and overall trends in supplier relationship management to the cost of executing request for proposals (RFPs). As the trailblazer for OMNIA Partners Private Sector GPO, Arslanian leverages agreements and category management in support of nearly 400 Fortune 1000-sized members and 3,000 small/mid-market members and helps expand the scope of the GPO model to deliver more effective solutions in the PE space. He has also served on an OMNIA Partners' task force to develop strategies that assist in the expansion of complex supply network to meet global demand for personal protective equipment (PPE). This effort helped OMNIA Partners meet the demand in the market for items such as gloves, masks, cleaners, etc. and services such as remediation, janitorial and more. Currently, Arslanian, along with OMNIA Partner suppliers, are developing channel strategies and finding alternate sources of supply within the existing network; increasing expansion of digital transformation technologies; utilizing data integrity market data and market intelligence; and working toward the need for improved stakeholder alignment. This involves developing a supply chain strategy for the top PE firms in the United States, building category level benchmarks that include the review of both quantitative and qualitative factors to determine the competitiveness of various offerings in the market, assisting in creating consumption management and SKU rationalization reports to help companies further reduce costs and hosting virtual and face-to-face supplier and category reviews at member locations.
"The most interesting and exciting part of my job is engaging and serving hundreds of the most advanced global procurement organizations in the world and helping them develop strategies across a wide range of spend management areas. The ability to meet and share best practices with senior executives across so many industries is extremely rewarding. From these experiences I have been able to generate relevant and timely ideas to share. I enjoy leveraging my background in facilities management and industrial MRO to provide 'hands-on' approach to the hundreds of categories in the portfolio of OMNIA Partners, including areas around travel, corporate services, human resources and operations," Arslanian says.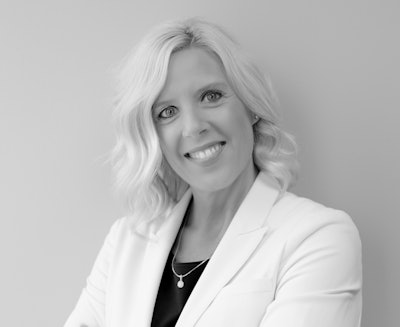 Lisa Wittmer
VP of Sales
OMNIA Partners
Lisa Wittmer has served as VP of sales for OMNIA Partners for the past nine years, where she leads a team of supply chain professionals who work with 100-plus supplier partners to develop strategic initiatives for our member community focused on cost savings, supplier consolidation and driving spend under management. Wittmer's teams primarily focus on indirect procurement working with stakeholders within supply chain, facilities, human resources, information technology, professional services and logistics to bring comprehensive programs to members through the group purchasing model, eliminating hundreds of hours in the RFP process. A previous winner of Supply & Demand Chain Executive's Pros to Know award, Wittmer maintains 23 years of business development and supplier relationship experience. In 2020, Wittmer was tasked with navigating supply chain issues with PPE and technology companies to protect and pivot against COVID-19. Her focus for 2021 was to continue to provide members with supplier partnerships that have proven track records in dealing with supply chain disruptions. Heading into 2022, Wittmer is working to support members with supplier partnerships skilled in minimizing interruptions. For example, Wittmer secured approved COVID-19 testing kits for members and supplied over $1 billion dollars in PPE in 2020. Plus, Wittmer and her internal stakeholders secured 22 new contracts in 2021 and led a cross-functional group across multiple organizations to ensure that programs were launched effectively within the first 90 days, including facilitating new supplier trainings, sales team orientations and creation of robust marketing plans.
When asked what makes Wittmer a Pro to Know, her OMNIA Partners' colleagues say, "Lisa and her team are instrumental in the success of member and supplier partner relationships through OMNIA Partners Group Purchasing. Lisa's favorite part of her job is finding creative solutions to difficult problems that are a source of frustration to our members and internal stakeholders. Lisa can accomplish this based on her in-depth knowledge of each of the 100-plus OMNIA Partners contract portfolio across multiple divisions. Her knowledge of the portfolio, along with her ability to work cross-functionally with both OMNIA Partners personnel and supplier partners allows her to tailor solutions to complex member challenges. And, while supply chain is Lisa's 'day job,' it is her volunteer servicing that is a competitive differentiator worth noting. Lisa is involved in several non-profit organizations and is very active within her community."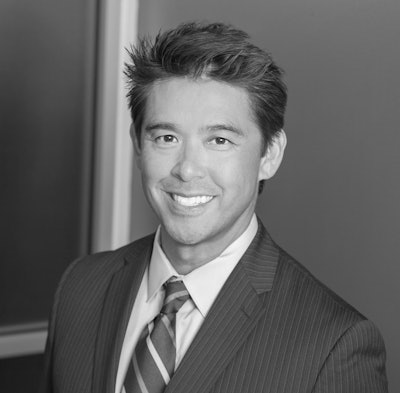 Roland Villapando
Managing Director, West
OMNIA Partners
When Leonard Green & Partners (LGP) acquired OMNIA Partners, Roland Villapando, OMNIA Partners' managing director for the West, was appointed to serve as the executive sponsor to increase value substantially. He evaluated LGP's 60-plus existing portfolio service programs and identified and implemented seven cost-savings replacement programs. Additionally, LGP and OMNIA Partners called on Villapando to define a multi-faceted strategy and approach for engaging with 40-plus portfolio companies nationwide. The coordinated engagement delivered an average of 12% savings in eight months on an $18.5 million spend for 18 of the 40 portfolio companies. Villapando also created a Cost Savings Tracker to report the ongoing profitability improvements OMNIA Partners identified and delivered to the portfolio companies. Villapando also built presence and membership in underserved markets in the Western United States. In just nine months, he acquired 16 new members that average $5.3 billion in revenue and 23,000 employees. He identified 33 projects with a total addressable spend of $33.8 million and an average savings of $4.1 million. Villapando also co-founded and served as a vice chair and board member for the Green Business Council of Southern California (GBCSC), where he collaborated with procurement leaders from The Walt Disney Company, Boise Cascade, Capital Group and Hewlett Packard to share best practices for real world green procurement initiatives that Fortune 1000 companies were implementing.
When asked what makes Villapando a Pro to Know, his OMNIA Partners' colleagues say, "Roland has spent the last four years developing two high-priority private-sector geographic markets for OMNIA Partners. He has led indirect spend cost reduction initiatives for 48 members/clients that increased procurement's strategic relevance and delivered significant profitability improvement. Roland spends a lot of his time educating clients on the role GPOs play within categories that benefit from the model and how OMNIA Partners' approach delivers optimal saving and value. He enjoys working with members from different industries and seeing what is in common and unique to each. What keeps it exciting and challenging for Roland is working with companies in various stages of evolution within their sourcing and procurement practices, structure and systems. Roland is a creative problem solver. Roland's education, training and early career positions were in mechanical engineering and systems management. He had a natural selling ability. All provide a strong foundation for building relationships, understanding processes, problem-solving, project management and analytics. He possesses a 'customer first' approach that consistently keeps client and supplier goals at the forefront to facilitate strong collaboration among members and supplier partners."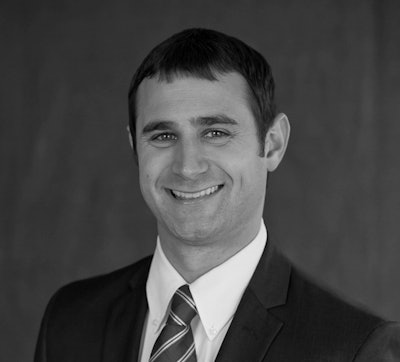 Marco Pambianco
Regional Director
OMNIA Partners
Marco Pambianco has worked in the supply chain industry his entire career, starting out as a procurement consultant for 6 years, where he worked on over 30 projects across 5 industries and delivered more than $20 million in annual cost savings. Fast forward to today, he serves as regional director for OMNIA Partners, supporting large Fortune 1000 companies from all industries, including manufacturing, financial and retail. For example, for one client, he implemented 10 national programs over the course of 18 months, resulting in more than $5 million in cost savings and year-over-year productivity. During that time, he also helped the client mitigate impacts of inflation by working closely with suppliers to find alternative products and new supply channels. He serves on the Emerging Leaders Committee at the Institute of Supply Management Chicago chapter, and is a past recipient of Supply & Demand Chain Executive's Pros to Know award. Over the last 12 months, Pambianco has been working closely with clients to explore different ways to optimize current programs and drive operational efficiencies. He was involved in a full MRO category review to help uncover opportunities. The company spent more than $10 million with 100 suppliers, however, the majority of the spend was with three primary suppliers. Pambianco worked collaboratively with the client and the three suppliers to identify areas for cost savings. Within the safety category, the client was using over 20 different types of safety gloves from multiple manufacturers. Through consolidating over half of the gloves to just two manufacturers and reducing the number of SKUs by 40%, the client was able to save nearly 15%. Transitioning into 2021, Pambianco worked proactively with clients to strengthen their understanding of the supply base, which included a thorough evaluation of all suppliers, processes and technologies. This involved assessing the client's spend cube, discussions with business stakeholders and putting in place strong agreements with key suppliers. Pambianco helped each client assess the right categories and suppliers to negotiate national agreements to protect their supply chain and limit potential disruptions.
When describing Pambianco, his OMNIA Partners' colleagues say that he "is hardworking, honest and believes strongly in challenging the status quo. He always looks to make a positive difference with his clients, whether the outcome is cost savings, a better service model or finding a more efficient way of managing the supply chain. He feels passionate about sharing best practices from his network to further empower his client's organizational goals and believes the procurement community gets stronger when we can learn from one another. Marco's past work experience is unique and gives him a competitive advantage. He has spent his entire career working in supply chain, but has approached it from different perspectives. He has seen it from the lens of a consultant, a practitioner and from a trusted advisor."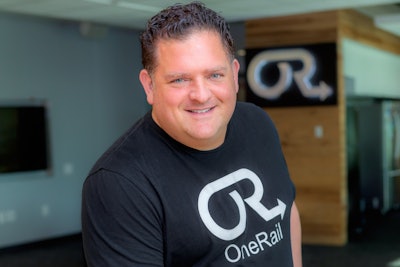 Bill Catania
Founder & CEO
OneRail
Bill Catania is a trailblazing entrepreneur focused on developing and commercializing real-time technology networks. Catania and his wife, Lisa, launched OneRail in 2018 after experiencing firsthand the glaring gaps in last mile. Today, Catania and his team are solving fulfillment by combining best-in-class technology with the critical "human element" to streamline last-mile workflow. Catania is the face of OneRail, and through each stage of raising capital, he's built and nurtured partnerships and presented to investors, highlighting his vision of where OneRail is headed. That's why in Q1 2021, OneRail signed a partnership with SAP Commerce Cloud, and made its debut in the SAP Store, which enhances OneRail's visibility. Prior to OneRail, Catania was founder and CEO of M-Dot Network, which was acquired in 2011 by Inmar, Inc. Catania stayed on as VP of digital solutions, where he positioned Inmar in over 20,000 retail locations across North America. Catania was also CEO of CoinFlip Solutions, Inc., founded RaceFan, Inc. and negotiated the purchase of several major dot-com properties.
For Catania, every day is a pinch-me moment, according to his OneRail colleagues, especially when he is able to take a moment and step back to find that his vision is now a reality.
"Catania's favorite part of his job is the continued growth he gets to witness — not only the company's growth in capabilities and in revenue, but also its growth in the number of employees. Catania is thrilled to now have 100 employees to bounce ideas off of. He also encourages his employees to explore their own ideas, providing them with an inventor's journal to record any ideas for patents of their own that they wish to pursue," his colleagues add. "On a related note, Catania takes a unique approach when it comes to equity distribution. While startup founders on average own 60% of their companies, Catania prefers that all OneRail employees have equity. His philosophy is that if he takes care of his employees, his employees will then take care of the company. If employees are motivated and passionate about their jobs and have a vested interest in the company, they will perform better, increasing the overall value for all."
Click here to hear from Bill Catania on winning the award: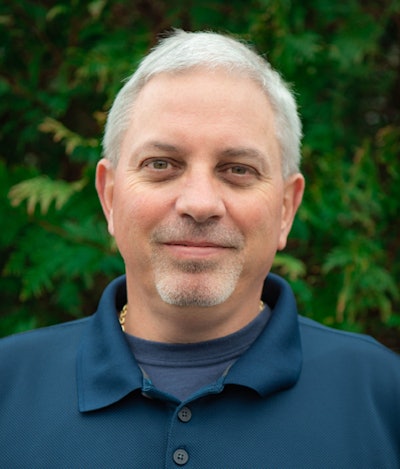 Brian Gronberg
Director, Client Services
Open Sky Group
Brian Gronberg, director of client services for Open Sky Group, maintains over 20 years of supply chain experience leading warehouse management system (WMS) implementations across many differing industries, including manufacturing, publishing, 3PL, medical supplies, implants, pharmaceutical and more. Brian takes pride in mentoring members of his team. In fact, Gronberg has been essential to several warehouse and transportation management implementation projects in the past year. For example, he helped a key client maximize their private transportation fleet's overall capacity, changed the method being used to estimate space constraints and assisted in the creation and implementation of a program that allows that same client to further use wasted vertical space on trailers by placing the lighter, higher volume cases on top of heavier, denser pallets. As project lead for implementations, Gronberg not only advises clients on best practices, but also looks for opportunities to further efficiencies within the client's processes to help lower each clients' cost of ownership and more.
Open Sky Group's colleagues says Gronberg "will not lead a customer down a path that he himself won't venture down. He advises clients on benefits of base product vs. custom while providing careful consideration of short- and long-term risks and the potential impacts to their business and operation. At the end of the day, Brian is a bridge between current and future processes, remaining calm and being honest and straightforward. These aspects of Brian also help him translate and represent the client on behalf of the software provider and vice versa."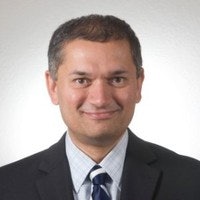 Sumit Vakil
Chief Product Officer
Resilinc

As chief product officer and co-founder of Resilinc, Sumit Vakil is responsible for Resilinc's product and technology vision, direction and delivery, including building products that help Resilinc's customers combat supply chain disruptions. Since co-founding Resilinc in 2010, Vakil has been instrumental in bringing to market supply chain risk management solutions such as EventWatch, a 24/7 event monitoring platform that allows companies to be the first to know about disruptive events that could impact their supply chains; RiskShield, suite of risk management tools that include supplier visibility dashboards, supplier scorecards, collaboration centers and playbooks; WeatherWatch, a monitoring tool that tracks local, inclement weather along transportation routes; and CommodityWatch, a tool that allows companies to take a deep dive into commodity supply/demand trends. A big initiative of Vakil's has been to incorporate predictive analytics into customers' SCRM programs. In early 2021, Vakil's team launched Predictive Purchase Order (PO) On-Time Delivery, which uses AI-powered supply chain monitoring and mapping capabilities to scan millions of news sources to identify disruptive events.
When asked what Vakil's competitive differentiator is compared to other Pros to Know nominees, Resilinc colleagues describe him as "the Lebron James of supply chain." In fact, Vakil's "ability to apply the latest advancements in technology to help organizations achieve more resilient supply chains sets him apart. In particular, the work he's doing in the predictive analytics, artificial intelligence and machine learning space is groundbreaking. No one else has brought products like Predictive PO On-Time Delivery or CommodityWatchAI to market. These types of products are allowing organizations to plan for and mitigate risk before disaster strikes, protecting continuity of supply and avoiding execution delays. These solutions are also a big first step to achieving hyper-automation, freeing up supply chain pros to focus on developing more proactive supply strategies vs. taking a reactive approach."
Click here to hear from Sumit Vakil on winning the award: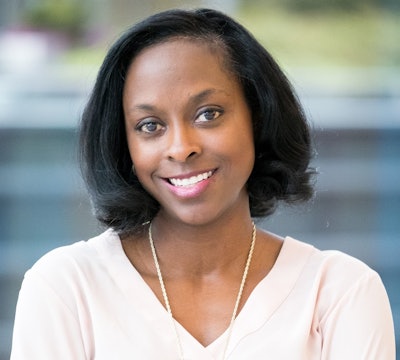 Etosha Thurman
Chief Marketing & Solutions Officer, Intelligent Spend and Business Network
SAP
Etosha Thurman is chief marketing and solutions officer of intelligent spend and business network at SAP, where she has helped elevate the strategic role of procurement in repairing fragmented supply chains across a variety of industries, including energy, hospitality, finance, manufacturing and more. Thurman also focuses on the importance of promoting diversity and sustainability in the procurement industry and beyond, and understands that circular economy procurement is the future of the industry. Prior to her current role and return to SAP in 2021, she led sales and client engagement at Capital One, and held multiple roles, from leading the cloud operations strategy to serving as head of the global business network, at SAP (Ariba) from 2010-2019. Earlier this year, Thurman and her team launched SAP Supplier Financing, a solution for small businesses to leverage their transaction history on the network to build their credit profiles. As a leader and expert in sourcing, procurement and supply chains, Thurman is committed to ensuring customers not only use procurement practices to save money but also ensure sustainability in their own operations and those of their suppliers.
"Etosha can be described as an expert who understands the importance of driving forward innovation in the supply chain industry," Thurman's SAP colleagues say. "As a woman in a male-dominated field, Etosha can also be described as a professional with a growth mindset who leads by example and wants to create positive change in increasing the diversity of the industry. Finally, Etosha is passionate about helping supply chain leaders work toward ESG goals through their procurement and supply chain strategies. By engaging in well-rounded, honest discussions with customers who are buyers, suppliers or both, Etosha steps into their world with open eyes and mind. She observes and empathizes with their business challenges, understands their needs, pinpoints potential gaps in processes and navigates paths to resolve them in an effort to future-proof their operations and counter disruption with flexibility."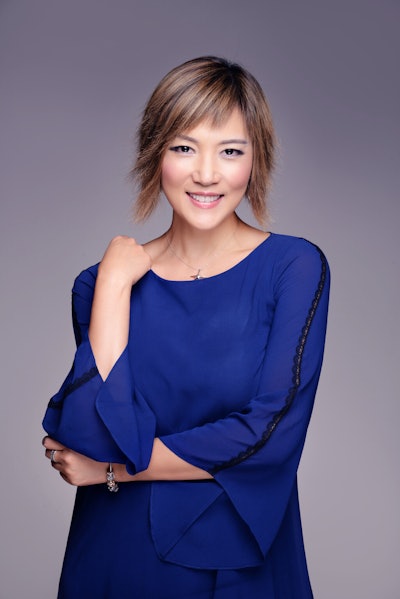 Paige Wei Cox
SVP & Global Head, SAP Business Network
SAP

Paige Wei Cox, also a recipient of Supply & Demand Chain Executive's Women in Supply Chain award, leads the product development organization building the SAP Business Network, the foundation for global commerce in the new networked economy, which Wei Cox helped launch earlier this year. Wei Cox's leadership has been instrumental in the launch of the SAP Business Network, which helps companies all over the world connect and collaborate with trading partners more effectively in the face of supply chain disruption. Her work in 2021 has been focused on providing extended visibility to improve customers' ability to anticipate shifts in supply and demand. She also continues to lead the team's product development efforts to integrate Ariba Network and SAP Logistics Business Network, extending the new trading partner portal experience to logistics providers and carriers. Wei Cox's role is to work with customers on their journeys from fragmented, linear supply chains to business networks, helping them to become more resilient by connecting their supply with manufacturing operations and logistics effectively for optimal business results.
"Paige has lived and breathed the supply chain for her entire career, starting from the shop floor to running the most powerful business network in the world. She has a wide variety of global experience and believes in the collective power of a supplier ecosystem that is connected, transparent and dynamic in response to today's toughest supply chain challenges. She believes that industry innovation and partnership can solve any challenge and mitigate any risk, which is especially important amidst all the disruptions of the past two years," her SAP colleagues say. "Paige oversees the largest global business network in the world, giving her unique insight into how more than 7 million companies transacting over $3 trillion annually connect and collaborate to anticipate and solve supply chain challenges and keep commerce flowing."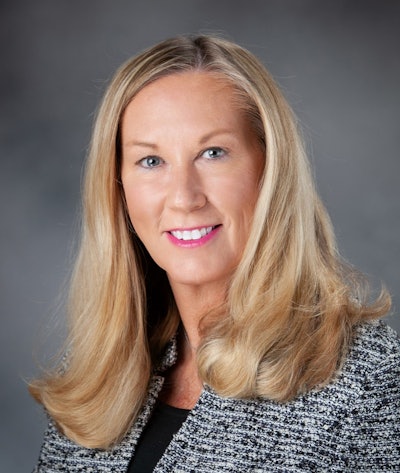 Darcy MacClaren
North America SVP of Digital Supply Chain and Manufacturing
SAP

Darcy MacClaren maintains more than 25 years of experience helping mid-market and enterprise, Fortune 500 companies in North America transform their digital supply chains. Today, she leads the North America digital supply chain for SAP, where she helps brands react and respond to supply chain disruptions. Before joining SAP, she held several senior supply chain leadership positions at Infor, G-Log, (acquired by Oracle) and Hewlett Packard, and has invested extensive time and resources into empowering future, diverse leaders to join the world of supply chain. She is the founder of Women in Supply Chain Network, which is dedicated to improving diversity in the supply chain field. In addition, MacClaren has worked with universities to broaden women's visibility within the supply chain, and has helped consult major COVID-19 vaccine producers to develop best practices for developing, manufacturing and distributing vaccines across the United States and other countries. She has also helped major retailer and consumer products companies leverage analytics to power predictive capabilities to respond to everything from shipping port backlogs to ingredient sourcing issues.

"We want to make sure our SAP customers can deliver their products quicker, better and faster to their consumers in a sustainable fashion," says MacClaren. "Darcy is extremely unique in the sense that she was a senior leader at a handful of boutique supply chain companies, as well as founding and running several small companies," her SAP colleagues say. "This has allowed Darcy to develop a vast understanding in design, PLM solutions, planning and scheduling. It comes down to her wide and deep expertise in all areas of the supply chain. Unlike her other counterparts in the industry, Darcy has never settled on picking a specific field of expertise within supply chain. Instead, she committed herself to an unconventional supply chain career path where software solutions were not utilized or applied regularly or consistently within the supply chain. In other words, Darcy was drawn to industry areas where software did not present a ready solution within the supply chain. As a result, this has allowed Darcy to develop extensive expertise among multiple industry areas before joining SAP."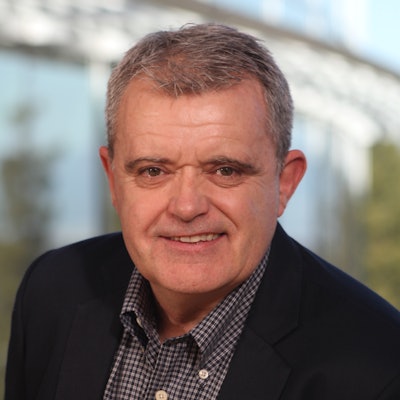 Richard Howells
VP, Solution Management for Digital Supply Chain
SAP

With over 30 years in the IT/technology space, Richard Howells has worked with many leading global companies to design, build, market and implement software and business solutions in the area of enterprise resource planning (ERP), supply chain, IoT and manufacturing. Today, Howells serves as VP, solution management for digital supply chain for SAP. But, prior to joining SAP in 2004, he spent 15 years with Marcam Solutions as VP of marketing for its process ERP solutions. He has also implemented ERP and supply chain management systems at companies such as Gillette, Colgate Palmolive and more. What's more is Howells has helped SAP's customers identify alternate sourcing strategies, incorporate inventory optimization strategies, prepare and help customers respond to change with synchronized planning and execution and establish better collaboration with business networks. He has worked with SAP to drive forward the launch of SAP Business Network, a new solution focused on how businesses collaborate with their network of trading partners. His role is to help companies have a more resilient and sustainable supply chain.
When asked to describe Howells, his SAP colleagues say, "Richard is a problem solver at heart and enjoys working with customers and teams to identify and fix business issues. Richard has been working in the supply chain and manufacturing space for 30-plus years across many industries and regions. Richard sees the supply chain challenges as a balancing act, not only of supply and demand, but also of cost and risk, which has come to the forefront in the past 24 months. Richard is passionate about the topics of climate change, circular economy and sustainability and feels that our global supply chains sit right in the middle of these challenges, both as a major contributor to the problems and as a great area of focus where we can take action to address the problems."
Register now to hear from all of the winners from SAP during our upcoming webinar May 3.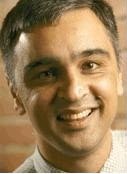 Ajesh Kapoor
Founder & CEO
SemiCab
Ajesh Kapoor has been making an impact on the supply chain industry since 1995, when he helped roll out the first ever multimodal transportation planning application for CAPS Logistics. At Wipro Technologies, Kapoor created a supply chain business advisory organization to help the IT services company compete with their larger counterparts. That work was so influential, Wipro increased supply chain advisory revenue by $25 million in just three years. Between 2000-2007, Kapoor co-founded and managed the development of GEOCOMtms, and from 2012-2018, while working at GT Nexus, built the first transportation orchestration application for global supply chains that provided end-to-end, multi-continent transportation capabilities. In 2018, he founded SemiCab, where he's helped a nationwide retailer provide on-time delivery and pick-ups 99% of the time, reduced transportation costs by 10% and saved 15% in transaction fees. Kapoor and his team are also in the process of creating new freight capacity without adding more trucks to the road, reducing empty miles by half, creating $50 billion of new economic opportunity and eliminating 30 million metric tons of CO2 from the environment every year.
When asked why he's an ideal candidate for the Pros to Know award, his SemiCab colleagues say, "Ajesh has a rare combination of technology, operation, and people skills that make him a formidable leader. He has great clarity of thought, a superior understanding of technical and business principles and is laser-focused. He is both a leader and a team player who uses his wide breadth of experience to uplift anyone he interacts with. Ajesh also helps clients see the bigger picture. He understands that everybody within the community needs to see the benefits of smoothing out volatility as a whole, and he provides that clarity. With an in-depth knowledge of all things supply chain, Ajesh is able to explain the importance of extended supply organization to shippers, carriers and investment communities alike, to help them understand the importance of collaboration and how by getting onboard, they can make a difference."
Click here to hear from Ajesh Kapoor on winning the award: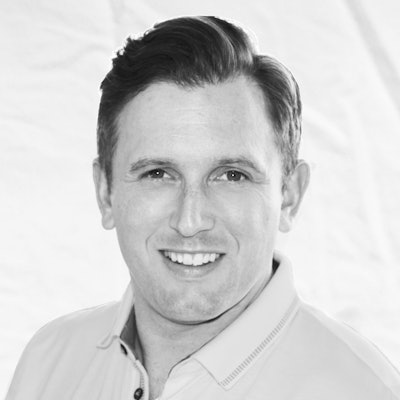 Greg Price
CEO and Co-Founder
Shipwell

Greg Price is the co-founder and CEO of Shipwell. Prior to co-founding Shipwell, Price was in management consulting at McKinsey & Co and a graduate of the Leaders for Global Operations Program at MIT, where he spent many years building machine learning, AI and software at MIT and using those skills at McKinsey. With Price's leadership, Shipwell's customers have been able to transform their approach to delivery with insights that streamline the process from the first to the last mile. Overseeing all aspects of Shipwell, Price has built a company that gives clients the tools to adapt to remote rather than in-person management and keep everything running smoothly. Price has led Shipwell through major innovations in 2021, including Compass Dashboard and Pricing Intelligence capabilities.
"Price's favorite part of the job is the ability to solve complex problems, build a solution with a customer, deliver it and watch the impact. He is dedicated to providing the industry with innovative, new technology that is easy to implement and dramatically improves a company's ability to manage their logistics and supply chain. Each day, Price prioritizes working side-by-side with his employees and knowing his customer needs intimately. He knows that building a team of other competent operators that have been there and done that is crucial to building a successful business, so relationships are key. Being on the frontlines with customers and industry experts is crucial to this," Price's Shipwell colleagues say.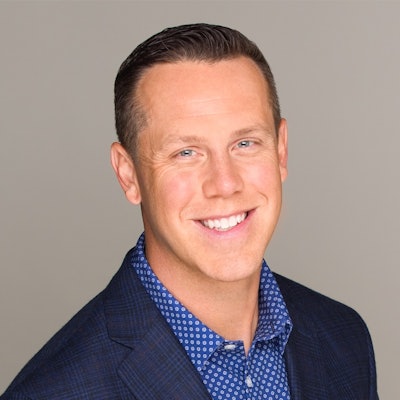 Corey Bertsch
VP Solutions Consulting
Slync.io
Corey Bertsch has spent nearly two decades in the international logistics industry, specializing in the development of various order management, transportation execution and supply chain visibility solutions for some of the world's largest logistics service providers (LSPs) and shippers across various industry verticals, including retail, consumer goods, high tech and manufacturing. Today, he serves as VP solutions consulting for Slync.io, where he was instrumental in launching Slync.io's new Ocean Booking & Allocation solution built on the Logistics Orchestration platform. He also helps design the solution strategy for logistics-focused solutions to optimize supply chains, improve transit times, reliability, visibility and lower transportation costs for shippers (and ultimately to end consumers).
According to his colleagues at Slync.io, "Corey's deep industry knowledge along with deep technical proficiency allow him to identify solution opportunities to drive operational efficiencies, increase transparency and enhance overall service offerings for both Slync's existing and prospective customers. Corey's ability to convey his own experiences resonates with the logistics and greater supply chain audience who greatly rely on peer insights."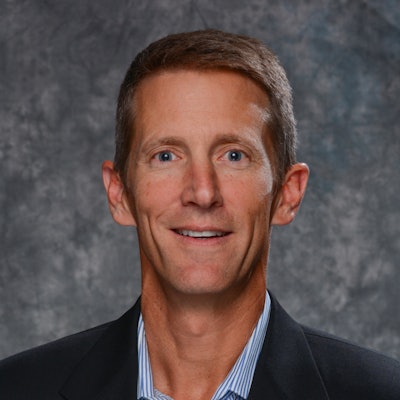 Dave Rink
Director of Solutions Consulting
Slync.io
With over 20 years in the logistics industry, Dave Rink, director of solutions consulting for Slync.io, has been continuously recognized as a consummate professional based on his keen customer focus and deep understanding of the logistics and supply chain industry. Since joining Slync.io, he has jumped in feet first leading consulting efforts for the company's Logistics Orchestration platform and extending and augmenting customer solutions based on industry best practices and specific organization needs. For example, Rink has helped companies realize how web-based, multi-party collaboration tools can help streamline their supply chains. He focuses on various forms of collaboration, such as users interacting with a web browser, integrating and parsing emails and documents and system-to-system collaboration via integrated B2B/API/EDI connections. He has also been instrumental in helping customers optimize and improve their supply chain processes. He has the keen ability to identify problems, develop solutions and identify the underlying value that can be unlocked in the supply chain if these problems are resolved. Prior to joining Slync.io, Rink spent a large portion of his career at GT Nexus (now Infor Nexus) where he was routinely brought in for the most complex customer issues.
When asked about Rink's favorite part of his job and how can be described by his colleagues, Slync.io says, "Dave loves it when clients have that aha moment, and they realize there's even more value than originally thought if they solve the particular problem at hand. Dave rolls up his sleeves and is completely hands-on when it comes to working with customers. He spends time listening and understanding their issues so he can present solutions that will go beyond treating the symptom and solve the root cause of their problem. Dave's extensive supply chain background resonates with customers, and they look to him as a trusted advisor."
Click here to hear from David Rink on winning the award: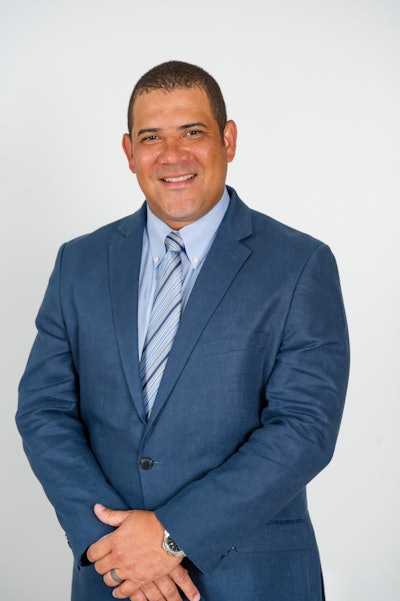 Kirk Wehby
Chief Operating Officer
Smith
As chief operating officer of Smith, Kirk Wehby leads global operations, quality, logistics, security and facilities using a systems-based approach to guide the company's operational excellence. In addition to his role as Smith's COO, which he has held since 2014, Wehby has served as CEO of ONTILITY, Smith's solar sales and service division since 2012, and previously, as VP of global operations for Smith (2008-2012) and director of operations and supply chain for Cardone Industries (1997-2008), where he managed startup and integration of manufacturing operations in Belgium and Mexico. Under Wehby's leadership, Smith's operations have grown in both physical expansion and service capabilities. Since stepping into his current role, the company's global operational footprint has more than doubled and its workforce has nearly tripled. Smith has also added 17 quality certifications and accreditations across its three hubs to help assure customers that every component meets their exacting requirements. In the last year, Wehby has spearheaded several projects that helped create a more efficient and effective supply chain. For example, Wehby's systems-based approach to quality assurance has prepared Smith to effectively mitigate the risk of counterfeit components entering the supply chain. Additionally, Wehby has advanced Smith's efforts to create redundancies within its operations, ensuring that customers receive the exact same product and service quality anywhere in the world. Wehby is results-driven and works to stay one step ahead in the consistently fast-paced industry of electronic component distribution. He strives for continuous innovation and improvement of the company and for Smith to continue to be the support customers need.
When asked about Wehby's favorite part of his job and how can be described by his colleagues, Smith colleagues say, "Kirk sees Smith as a continuous process to seamlessly connect supply chains, and he works day in and day out to support customers with excellent quality and reliability. The job is never done for Kirk – he is constantly seeking new opportunities to improve Smith's processes, services and technologies to stay ahead of competitors and exceed customer requirements. Equipment upgrades, expanded testing capabilities, enhanced service offerings and new certifications to support Smith's customers' needs are among the many continuous-improvement projects ahead. Kirk's favorite part of his job is his team. As a distributor, Smith doesn't make the products it sells. Because of that, Smith has always emphasized the importance of its people to the company's success, and Kirk has fully embraced that mindset. He actively seeks out job candidates with high potential when recruiting for the most entry-level positions because he strives to promote from within as often as possible. Kirk encourages all employees to cross-train in other areas and to stay up to date with the latest trends and technology through Smith's proprietary online training coursework in order to power innovation and continuous improvement, both for the individual and Smith as a whole."
Click here to hear from Kirk Wehby on winning the award: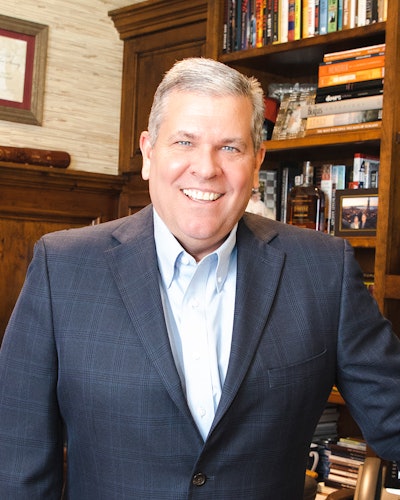 Marc Barnhill
Chief Trading Officer
Smith
As chief trading officer of Smith, Marc Barnhill leads global sales, business development and corporate strategy efforts. Under his leadership, Smith's worldwide revenue has seen a tenfold increase since in the past 15 years and has more than doubled its total workforce and global office locations. Dubbed the "guidance counselor" of Smith, he provides support and tools to every sales and purchasing manager to help them achieve their highest potential. Barnhill joined Smith as a buyer in 1990, and has since held several management roles, including establishing the broker-sales division in 1992 and managing the company's top sales team. He was promoted to VP of trading in 1996 and to his current role as chief trading officer in 2007. Prior to Smith, Barnhill was a manager at Grace Equipment Company. During this unprecedented time, Barnhill has worked diligently to position Smith as a trusted partner to electronics manufacturers. He sees his role as a resource allocator for the company, providing Smith's trading team with the tools, expertise and support needed to connect supply chains for customers across industries and around the world. His big-picture view of the market over the last several years has helped prepare Smith for the ongoing semiconductor shortage and allowed the company to meet the intense demands of the global electronics sphere. In the last year, Barnhill has been instrumental in leading Smith's ongoing work-from-home plans, as well as establishing guidelines for a slow and safe return to the company's global offices. He's worked to enhance communication and collaboration across Smith's 17 offices, and has allowed traders to provide their customers with the most up-to-date information.
When asked about Barnhill's favorite part of his job and how can be described by his colleagues, Smith colleagues say, "Marc sees himself – and Smith as a whole – as a resource allocator. As with any challenge, certain resources have a finite quantity and must be used in the most efficient manner possible to drive innovation and keep supply chains moving. Marc is focused on providing the maximum support to his employees and to Smith's customers to help them achieve their highest potential. Guided by more than 30 years in the industry, Marc makes decisions that propel, shape and secure Smith's supply chain strategies every single day. Marc's favorite part of his job is working alongside the company's trading team to push the boundaries of the electronic component supply chain and evolve to meet the ever-changing needs of Smith's customers. Rather than seclude himself in an office, Marc can typically be found in the middle of Smith's trade floor, setting the pace for Smith's traders, day in and day out, both in times of shortage and of surplus. His commitment to customers has been engrained since his first day at Smith, and he continues to be an advocate for customer success as he works to maintain Smith's status as a global leader."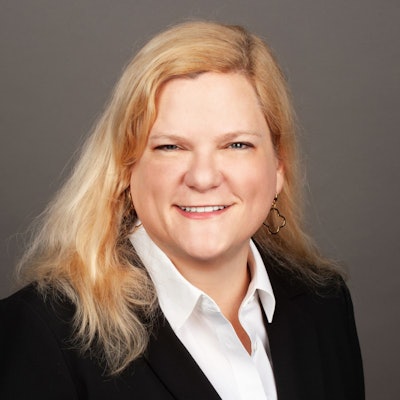 Karen Sage
Chief Marketing Officer
Syncron

Karen Sage serves as chief marketing officer at Syncron, maintaining nearly 25 years of global marketing, sales operations, product management and product marketing experience at companies ranging from startups to Fortune 500. Prior to joining Syncron, she led marketing initiatives as CMO at MercuryGate International and Sciquest (now Jaggaer) and has held various marketing and channel leadership roles at CA and Cisco Systems. She started her career as an engineer having invented the NETSYS Performance tools at NETSYS Technologies, Inc., which was acquired by Cisco in 1996. Sage's role as CMO is largely to ensure that Syncron serves as a trusted advisor to educate manufacturers and distributors on how to best create and navigate a roadmap to get from the previous structure to the new one. This means making sure companies are equipped with a continual flow of resources with actionable expert advice to keep manufacturers and distributors ahead of the curve. This year, Sage has led (and continues to lead) the marketing side of the 2021 merger between Syncron and Mize, which includes customer education, internal communications, market awareness and more.
"For her, nothing beats working hands-on with teams of creative, driven professionals as they collectively break down a complex, seemingly insurmountable challenge or piece of information into something that's easily understandable, interesting and lays out a clear path for improvement or resolution," her Syncron colleagues say. "Karen is both data-driven and creative, which means she's willing to let her teams go outside the box if they want to try something new and different, as long as that something is driven by logic and aims to drive business results. She's a straight shooter who doesn't sugarcoat, so you'll always know where you stand. With her teams, she pushes for excellence and makes time to celebrate every success."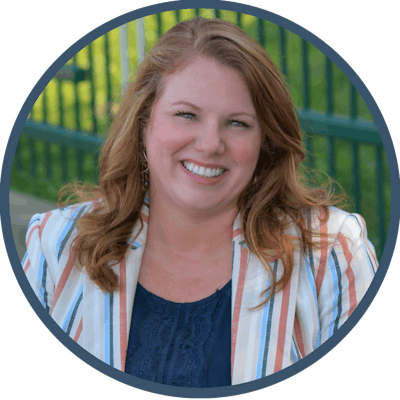 Christine Barnhart
VP of Strategy & Go-to-Market
Verusen
Christine Barnhart is a well-known business leader in the supply chain industry. When she transitioned into supply chain in 2008, she brought with her a strong background and experience in process, supplier quality and product development engineering, and has always worked to ensure supply chain best practices are part of the overall business process and planning, logistics, manufacturing, sourcing and product development. Prior to her recently joining Verusen as VP of strategy and go-to-market, she has held a variety of customer-facing, go-to-market, product-focused roles across the supply chain at companies such as Whirlpool, Mead Johnson Nutrition, Berry Global and Infor, where she was the key advocate and point of contact for ASCM, SCI/Network of Networks, Point A and the UT Supply Chain Forum. Other key accomplishments include, establishment of the Berry Global Supply Chain Governing Council and bringing together all business units and supply chain leaders to foster strategic governance/alignment, performance management, organizational development and product lifecycle management improvements to positively impact order fulfillment/reliability, total cost to serve and supply chain flexibility/adaptability while cultivating talent. She also supported the roll out to an additional 32 facilities, delivering over $25 million in inventory reductions; has guided negotiations, developed contracts and created strategic procurement partnerships; and oversaw all aspects of $400 million indirect expenditures for marketing and communications, capital improvements, business services, IT, human resources, MRO/facilities, logistics and travel.
So, what has Barnhart done to help shape the supply chain? According to her Verusen colleagues, "in her career, Christine has spearheaded many innovative supply chain initiatives. She's done this by continuously challenging the status quo to disrupt and find new ways to address supply chain challenges. She continuously asks why and refuses to take 'because that is the way it has been done' as a good enough answer. She advocates for women within what has been a heavily male-dominated industry. She provides a winning spirit to those women with whom she has worked and still work with her. She is well-respected by all and someone you always want on your team. Christine also advocates for companies to make investments in the industry—beyond ERP, MEBM/advanced analytics, AI/ML, Industrial Internet of Things—and has advocated for a network of networks. She is someone that you always want on your team who will challenge you to be a continuous lifelong learner."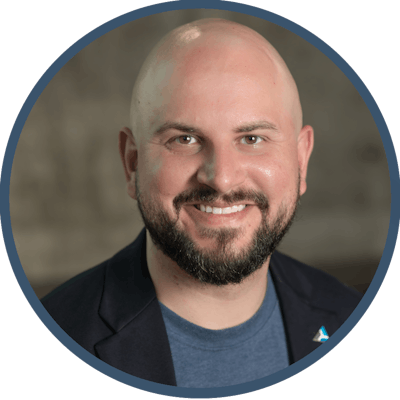 Paul Noble
Founder & CEO
Verusen
As founder and CEO of Verusen, Paul Noble has enabled the company to quickly realize seven-fold growth since its inception in 2015. In 2021, Noble secured the company's $8 million Series A investment, expanded Verusen's offerings to 20-plus countries and moved the team to a new corporate headquarters in Atlanta. As an entrepreneur with bold visions for the supply chain industry, his passion has always been about making easy-to-use technology for optimizing the supply chain. Noble is committed to defining a new era in the supply chain by delivering material management intelligence to create a more trusted, resilient and sustainable supply network. He also pushed his team to make implementation pain-free for customers, helping his clients operate more efficiently and effectively in their supply chain operating networks. For example, Noble forged a partnership with Machine Compare to reduce supply chain waste and bring efficiencies to the new and used global machinery parts marketplace. He also established a relationship with Daivergent to connect companies to a high-quality remote workforce, and secured a partnership with SAP Solutions to help simplify supply chain reliability using Verusen's intelligent materials management.
When asked about what they like most about Noble, his Verusen colleagues said, "Paul feels that this rapid pace of change gives him a chance to help companies with their broader supply chain strategy. Paul is excited about hiring people with different perspectives to bring to the company, building a team of good people ready to work fast and being good stewards and giving back. Paul is determined to change the way supply chains work and his vision for Verusen has inspired many."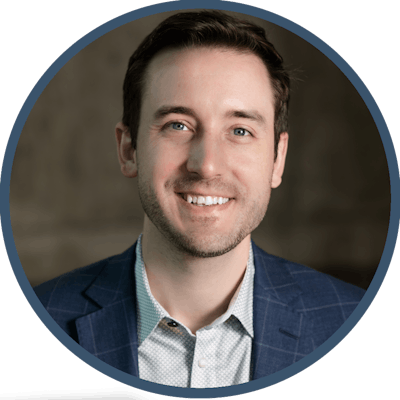 Andrew Vaughan
Chief Technology Officer
Verusen
Andrew Vaughan is an innovator in supply chain tech, having worked with data and inventory and procurement tech for over a decade and holding 10-plus years of software experience as a product and technology leader. Currently, he serves as chief technology officer for Verusen, where he oversees the technology, data science and product teams, and focuses on the strategy and execution of the company's technology development efforts. Having joined the company one year ago, he has expanded the development team from 12 to more than 30, with plans to grow to 100 by next year. He has also rebuilt the company's strategy for all development to be API-driven, a move that has reduced customer time to value from months to two weeks. Before that, he was VP and head of engineering for project44, where he helped accelerate the speed to scale of their capabilities and grew the engineering team from a couple dozen to well over 100-plus engineers worldwide. He has also held a variety of product, analytic and engineering-focused roles at Hyatt Hotels Corporation, where he improved the customer experience by leveraging machine learning to rebuild and deliver Hyatt's IPASS (integration platform as a service) as a $1.4-plus-billion solution, and Groupon, where he created marketing engineering capabilities and built its B2B solution.
When asked how Vaughan works to make an impact in the supply chain industry, he says, "as CTO, I strive to save cash. Sustainability = cost savings. My strategy is to grow this multi-echelon better, by connecting suppliers and producers to create easy, intuitive efficiencies into the model. I use my background to help companies and their developer teams. Anytime you're building a software platform for a specific solution, you're building a product you can change in real-time. Speed is going to win almost every single time. Get the walls in place, then go and fast follow. Drive that forward. Do not succumb to 'analysis paralysis,' which can be product killers in the tech space."
CLICK HERE to view the full list of winners and their capabilities.