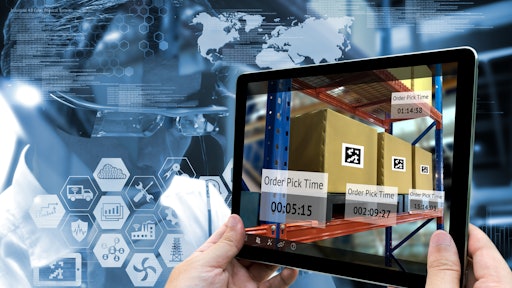 AdobeStock_127004310
There has never been a time when supply chains have been more challenged than right now. A simple glance at recent annual reports and earnings statements often reveals more mentions of supply chain disruptions and logistics challenges than product or service innovations. Even consumers, facing regular shortages of many of the products they demand, are hearing the term "supply chain" uttered in casual conversations frequently. It is more than fair to say the pandemic has created a level of stress on manufacturing and distribution systems that is unmatched.
But, while that kind of intense pressure can lead to traumatic strains over the short term, it can also lead to systemic improvements over the long term. Pressure, over time, can create gems, the kind of brilliant discoveries that add tremendous value to business – ultimately making them more economically and environmentally sustainable.
The Coronavirus disease (COVID-19) crisis could ultimately result in a greater strengthening of the supply chain. Companies who witnessed systemic shortcomings and are willing to embrace change may emerge stronger.
Here are several key indications that this is already happening.
Awareness is growing. We need to address the constraints
An Ernst & Young survey of 200 senior supply chain executives found that in the wake of the pandemic, many plan to overhaul their strategies in order to become "more resilient [and] collaborative," without compromising on efficiency. More companies are thinking about diversifying their vendor base, localizing more of the supply chain and investing in their infrastructure. And, nearly two-thirds of the executives said the pandemic accelerated the supply chain's adoption of digital technologies, including artificial intelligence (AI) and robotic process automation, which can increase real-time responsiveness and predictability.
Put simply, the awareness of supply chain management has increased exponentially, and this awareness and focus will result in new levels of innovation.
Environmental sustainability is at the forefront. Take care of the planet
Last year's surge in e-commerce activity brought a greater level of attention to packaging and its impact on the environment. Plastic packaging now accounts for almost half of the plastic waste polluting oceans and filling landfills, and consumers have taken note. A January survey conducted by Ranpak with The Harris Poll found that more than two-thirds of Americans (68%) are more likely to purchase from retailers who offer plastic-free packaging options, and 72% are more likely to purchase from brands that ship sustainably.
The pandemic has only increased focus on sustainability. Companies can make this behavioral adjustment now, which will not only provide positive environmental impact, but also better serve their customer's needs and interests.
Automation is benefiting workers and companies. We must innovate
Automation can help develop and enhance the labor force rather than impede it. Talk of automation inevitably triggers fear of workforce reduction, but that needn't be the case. According to the Bureau of Labor Statistics, U.S. warehouse employment reached an all-time high of 1.25 million during the pandemic. And, the shift to e-commerce shows no sign of abating post-pandemic, accelerating the need for automation to help facilitate around-the-clock operations and find room for efficiency improvements. Advancements in productivity will help streamline labor management and reallocate employees to high-value roles.
And, of course, automation can deliver revolutionary advancements.
Logistics are becoming more visible and prestigious. Don't waste this opportunity
Think about the toilet paper shortage early in the pandemic, the cargo ship blockage of the Suez Canal, the freezing cold winter in Texas or the cyberattacks on packaging companies and the news headlines generated about the impacts of these stories on global supply chains. Typically, much of the work done by the logistics industry is invisible to end consumers. Now, consumers have become more aware of the capabilities, importance and challenges of keeping products flowing through the global supply chain. This top-of-funnel attention can bring more cachet to what is now (and really has always been) such a crucial part of the business management process. This improvement in visibility can and will attract greater levels of talent and investment that will yield new technologies and solutions.
It's often hard to think positively in the midst of chaos. The struggles of the last 18 months are still with us. Despite this, remain confident about how forward-thinking companies are responding productively, learning valuable lessons and reinventing themselves to face the challenges that lie ahead. Operational diamonds aren't easy to find, but their emergence from pressure represent real breakthroughs. For today's global supply chains, the best times are ahead.