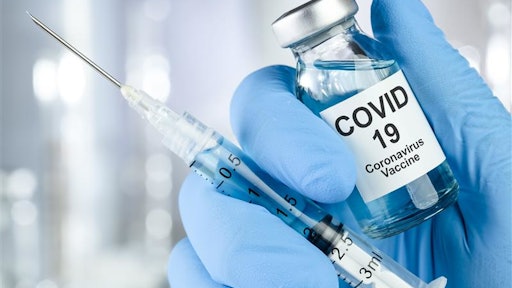 Leigh Prather
Export controls were traditionally thought of as a measure to ensure dual-use goods do not end up in the hands of "bad" people. Who knew it would come in handy to prevent vaccines from being exported at inconvenient times? In addition, the EU reviewed its export regulations (Recast Regulations) and the license restrictions have further shored up its approach to restricted parties: (re-)enter military end use lists. Below is an overview of these three recent export compliance areas of attention.
COVID-19 vaccine export controls
With eight major manufacturing jurisdictions and every country in the world in need of vaccines, the struggle over the Coronavirus disease (COVID-19) vaccine distribution is not likely to go away soon. It's an ongoing twist in the saga and did cause a stir earlier on. Between the EU, United States, and India, export restrictions were primarily put in place to ensure local vaccinations would not be affected. Now, with vaccination rates a little over 50% in the United States, 39% in the EU, and 11% in India (as of 6/25/2021) and total production by end of 2021 estimated around 82% of global demand, exports of the vaccine will only increase in the coming months (and years).
From an export control perspective, the most relevant regulation applied to initially block exports is that local authorities have the power to intervene with regular business when (health) emergencies occur. This also covers exports, and in this case, exports of vaccines. As practically every country has called a state of emergency because of COVID-19, authorities argued that this overruled obligation (contractual or moral) and specific items (vaccines, and earlier on, medical equipment) were prohibited from export.
The United States enforced the 1950 Defense Production Act, which requires businesses to assist in matters of national defense/crisis—not even a discussion on the legality of export restrictions in this case. This means the usual export restrictions were not imposed with the "normal" export control legislation in hand; however, this is practically impossible because medication is not a dual-use good and does not have an ECCN code based on which export restrictions are typically enforced. For the longer term, it will be more relevant to review regulations regarding exports of drugs/medication. In the United States, for example, these are subject to the FDA Export Reform and Enhancement Act of 1996 and typically require an FDA license to export. Transparency on how these sorts of regulations can affect availability of vaccines in the future is much needed.
What all this means is that, unless further agreements are reached, countries can cite national emergencies to control exports in the face of similar future events and global collaboration would still not be the basis of fighting the next pandemic. World Health Organization-led global accords on cooperation, legislative framework and contractual transparency can jumpstart this next fight.
Military end use
The renewed interest in Military End User (MEU) regulations was triggered by a June 2020 U.S. Commerce Department's Bureau of Industry and Security (BIS) FAQ to clarify MEU rules published in April 2020 that took effect June 29, 2020. In short, additional burden is put on exporters to clearly understand and pursue all due diligence channels to ensure their dual-use product is not used for military end-purposes. End users in China, Russia, and Venezuela were specifically identified (and on a list of end users published late 2020) and Myanmar was added to the list in March 2021. It is important to note that exports to entities on the list or uncovered otherwise to use product for military use are not necessarily prohibited, as additional license requirements are in place and export licenses can still be granted, and the list issued by BIS is not exhaustive, meaning BIS will likely issue additional names in the future and due diligence cannot be limited to just the names on the most current list.
EU recast regulations
The European Union made it a close call for what June 11, 2021 will be remembered for -- the start of UEFA Euro 2020 or the publication of the Recast Dual Use Regulation (Regulation 2021/821), which will come into force on Sept. 9, 2021. The new regulation is designed to strengthen controls on a broader spectrum of items that can be used for both civilian and military purposes. A few highlights include:
· Two new EU General Export Authorizations (UGEAs).
· A new catch-all phrase is introduced to cast a wider net over cyber-surveillance items.
· Authorizations for transfers of dual-use software and technology within related companies, as well as authorizations for specific encryption items to countries other than those on the prohibited list.
· The validity of export licenses (global and individual) will be limited to two years and record- keeping requirements are extended from 3-5 years.
· The terminology regarding Technical Assistance Controls specifies (well, more broadly defines) the "provider of technical assistance," giving authorities more access to people and entities in order to determine the appropriate export measures
If all this leads you to believe that the management of export controls continues to be one of the many multi-faceted challenges of global trade, and that ensuring export compliance requires trade professionals to keep pace with evolving and emerging regulations and license requirements, you would be right.