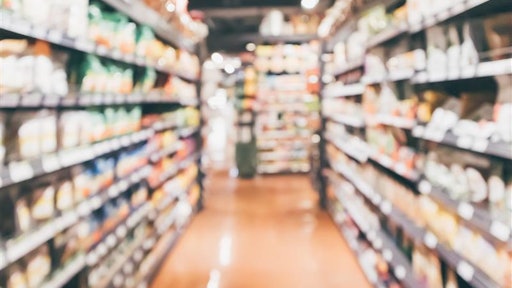 Piman Khrutmuang
In March of 2020, the United States and many parts of the world saw consumers flocking to stores and stocking up on goods to prepare for an unknown future during the first modern pandemic. The world was introduced to the term "panic buying" as individuals cleared out store shelves to stock up, leaving many others without needed essentials as the supply chain became strained.
SDCE detailed this first wave of supply chain stress from the coronavirus (COVID-19) pandemic, discussing how the virus impacted the supply chain, the cause of the consumer-packaged-goods outages and the overreaching effects these issues would cause.
Since then, the pandemic subsided a bit but comes back in full force in time for winter for the dreaded second wave that many experts feared. So how has the supply chain responded this time?
Fortunately for the retail industry, panic buying during the second wave is not as severe because consumers have been living in the pandemic for long term. It is no longer something quite so unknown that have people rushing out to the stores to stockpile.
However, a lesser version of stockpiling continues.
"Despite COVID-19 winter warnings, panic buying is easing and consumers are worrying less about shortages of essential items, according to a recent grocery study conducted by Oracle Retail," says Mike Webster, SVP and GM at Oracle Retail. "Nonetheless, 28% of the survey respondents stated that they are planning to stockpile household essentials and pantry staples, with 69% of those polled stating that they'll be stockpiling on toilet paper and cleaning products, while 54% of those polled stating that they'll stockpile on canned fruits and vegetables."
In addition to consumers having little insight in how to prepare for the pandemic, retailers did not have any idea how to prepare either. Now, at least 8 months into the pandemic, retailers and supply chain companies know they need to lean into digital and be ready for anything, while also factoring in the holiday season.
"Retailers have had to be agile and adaptable to weather new consumer buying behaviors and trends this holiday season," says Webster. "During the onset of the pandemic, retailers weren't fully prepared for the complexities of the pandemic, now they have a better understanding of these new demands to better meet expectations, and they're able to pivot their business models to manage inventory more effectively. Retailers have had to utilize this year's complex data and consumer trends to anticipate what shoppers may want.
"In addition, as retailers have had to increase their digital presence to meet consumers where they are, they've had to strategically manage stock in-store and online to ensure that the products consumers need are available wherever they shop. Especially as 53% of the Oracle Retail survey respondents in the U.S. reported that they have shopped online for groceries during the pandemic. And new demographics have even adopted digital practices with 72% of Gen X and 30% of Baby Boomers stating that they have ordered groceries online during the pandemic."
An Unknown Future
Currently, widespread outages are low but some fear that the worst is yet to come.
"From an international perspective, the season of the year is perhaps less relevant, though Christmas is a busy shopping time in most countries, and most countries currently experience a second wave of COVID-19 which is more significant than the first wave in terms of the number of cases, and in some countries also in terms of the number of deaths," says Mahendra Piraveenan, senior lecturer in Complex Systems, University of Sydney. "Yet, I think that the worst of the shortages particularly to the end user or retail customer is still to come. Disruptions to supply chains have a delayed effect which can take months or even years to propagate and be felt by the end user."
How the supply chain fairs in the coming months and throughout 2021 is unknown.
"This depends on how long the pandemic is going to last, and what course it takes," continues Piraveenan. "But even assuming that the vaccination programs will succeed and the pandemic will be contained by-and-large in the coming months, I think shortages may increase before they decrease, due to the delayed effect I explained above.
"Also, we need to consider the fact that the pandemic is relatively late in affecting many countries that supply raw materials. It may well be that the pandemic reaches its peak, for example, in Africa, even as US and western countries emerge out of it. This will likely have an effect on supply chains. We should remember that in the globalized world today, supply chains involve firms from many countries, and they all have to emerge from the pandemic before the disruption to the entire supply chain subsidies. Unfortunately, this is not likely to happen in a synchronized manner. Therefore, I think that there will be shortages, especially for production of goods which involve firms from a number of different countries."
No matter what happens, the supply chain has shown to be resilient and will carry on through adversity.
Companies in this article