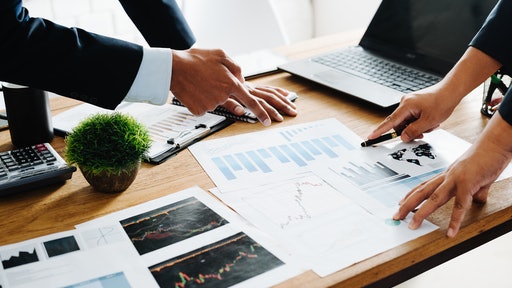 Getty Images
Sourcing and procurement departments have often been overlooked or seen as tactical administrative functions by business leaders, stakeholders and board members, rather than being viewed as strategic assets to help their business drive profit improvement.
The pandemic changed this, bringing procurement front and center as teams sought innovative ways to cut costs, conserve cash, keep stores open and save valuable jobs instead of furloughing or laying off staff. Procurement teams spent countless hours looking for new ideas and opportunities in the face of the uncertainty brought on by the pandemic.
With such a laser focus on cost containment and operational efficiency, procurement quickly gained a spot at the boardroom table to discuss key decisions on company performance. Procurement leaders, though, risk losing their newfound influence if they don't take the necessary steps now to continue to build out their long-term value.
For leaders looking for ways to consolidate and increase their influence, consider these three takeaways to drive sustainable results for the company, develop strategic stakeholder relationships and prove broad procurement value to the organization.
Prioritize modern, procurement-focused technology
At the end of the day, procurement leaders need a way to prove showcase their value to the organization, but they can't achieve this without having simple, fast access to accurate and meaningful data and this doesn't mean a cascade of different spreadsheets.
Procurement leaders should incorporate technology into their operations to enable everything from bringing accurate data to support decisions in stakeholder meetings, to showcasing their ROI and business value in the boardroom. With resources and technology in one central location, they can ditch the spreadsheets — and the reporting gaps that come with them — and confidently present their value and ROI to the broader business.
Another important piece of investing in the right technology is to leverage artificial intelligence (AI) and machine learning (ML) capabilities to identify new opportunities for procurement teams to drive value.
For example, consider a retailer ordering janitorial supplies each month for more than 1,000 of its stores from a number of different suppliers. Procurement teams sifting through this data manually may miss critical information, such as whether one store is getting more supplies than needed or whether another isn't buying from an approved supplier. Using AI and ML, leaders can quickly pinpoint the opportunities to consolidate or evaluate noncompliant order patterns.
This type of information leads to clearer insight into where dollars are being spent and how to drive sustainable value, something that cannot always be achieved through manual processes alone.
Find a third-party partner to uncover more potential
Even with the right technology in place, some procurement leaders still may not know exactly how to showcase their true value. They should consider a partner who can offer expertise based on evolving market trends and intelligence to help position the metrics that support their value proposition. Having these insights is crucial before walking into leadership conversations focused on procurement value.
Some procurement leaders may immediately turn to a consultant when considering a partner. Understandable, as consultants do a great job at helping you uncover what you're doing wrong and tell you how to fix it. But, they don't help you to fix it, and that makes a huge difference for procurement leaders. They need a strategic partner who can map out and execute a strategic plan with specific steps, goals and outcomes.
Procurement leaders have enough on their daily to-do list and not enough time to develop a strategic plan and build a business case to justify investments to their finance stakeholders. Partnering with a team that does have the dedicated time, resources and market intelligence can give procurement leaders peace of mind that they have a plan in place to showcase the ROI on their investments.
Hone in on collaboration, transparency and communication
Procurement leaders often find themselves in the middle among their suppliers, their internal team and their business leaders. When something goes wrong — like a contract renewal that is due in three days that no one knew about — that pressure falls on the procurement leaders to quickly find a solution.
Investing in the right technology and working closely with a third-party partner improves collaboration, transparency and communication across the entire organization. Armed with the visibility and expertise to make data-driven decisions, procurement leaders can show accountability across the organization to keep everyone on track to achieve company goals and drive procurement value.
The pandemic brought procurement into the spotlight of every business. Procurement teams worked tirelessly around the clock to meet the changing requirements and needs of their business stakeholders, all while helping them uncover additional cost savings. There's no better time than now to continue this momentum by investing in the right technology and building partnerships with third-party experts. With the right tools and expertise, procurement leaders can continue to grow their influence and prove their value in the post-pandemic world.