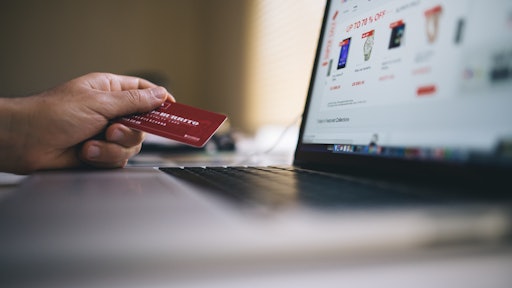 Getty Images
Defined as "the act of obtaining goods or services," procurement is a staple of contemporary business. Most companies today operate by buying things from third parties, increasing their value in some way, and then selling the new product or service to other customers. Procurement is at the front end of that cycle.
Despite being a vital process, it's still an overlooked one in terms of the value it has to offer. The era when procurement was little more than purchasing is long gone, but not everyone knows it yet. Today, it's a cornerstone of business management, requiring everything from auditing vendors and developing specifications to performing strengths analyses and negotiating contracts.
It's far from a one-dimensional job, so why do many companies still treat it like one? In most cases, it comes down to underestimating the power of purchasing.
Buying your way to future success
Much of procurement's potential benefit to companies directly involves making purchases. It's not just the act of buying that's so important, however, it's also the when, where and especially the who -- as well as the strategy behind it all. Reduced costs, greater efficiency, reliable resources; yes, those things are all crucial, and any good procurement professional will deliver them, but they aren't the only things that make or break a business. There's also brand-building and marketing, long-term strategy, attracting qualified employees, establishing a healthy work culture and being resilient when faced with unique stressors. The old logic says that procurement can't (or at least doesn't) play a significant part in those. That's changing. Let's break them down individually to illustrate how.
Long-term strategy
Formulating a big-picture vision for a company without a solid procurement process to back it up is like building a race car and hoping to compete with nothing but a stock engine. Procurement -- the engine -- is what makes things move and should be developed and fine-tuned as carefully as every other aspect of the endeavor.
Resilience and robustness
Everyone talks about the ability of great executives to pivot at the right time. That is good, of course, but what's also good is having a supply chain that's purposely designed to be shock-resistant. Creating transparency and managing supply risks keeps the value chain flowing even when circumstances aren't ideal.
Work culture
Culture is about shared attitudes and experiences. For a healthy culture to crop up inside an organization, a mutual value system has to extend to its farthest reaches -- all the way out to vendors and suppliers. Otherwise, it's just talk. Put simply, it's mighty tough to have a genuine culture of inclusiveness while sourcing goods or services from suppliers who aren't willing to similarly embrace it.
Branding and marketing
Everything written above about work culture goes double for marketing. After all, culture comes down to how a brand is perceived inside a company, and marketing comes down to how that brand is perceived outside a company. Just as the right approach to procurement demonstrates authenticity to employees, it can convey the same to would-be customers, whether it's in the context of diversity and inclusion, environmental concerns, or general accountability.
Attracting talent
The role of procurement here is an indirect one and well covered in the above paragraphs. If you can find a person who doesn't want to work for a well-perceived, environmentally responsible company that is resilient, forward-thinking, and diversity-conscious, then what you've really found is someone who doesn't want to work at all.
Where's the proof? Highly successful companies already know all of this, which is why you usually see them excelling when others are struggling. The best executives and business leaders know very well that the supply chain is inseparable from the organization -- that it can provide value to the organization both internally and externally above and beyond the goods and services being purchased.
They understand that how the market responds isn't just based on what their company does, but what every company they're partnered with does, too. An ideal approach to procurement policies and processes is one that leverages this knowledge into results. If in doubt, just glance at any of the various annual supply chain rankings, like this one for 2020, on which you won't find a single company you don't recognize.
The bottom line
Since procurement is all about the bottom line, it's also relevant to top-line growth. The heads of procurement in major firms aren't just searching for and negotiating with vendors, but are also monitoring source market dynamics, understanding critical components of goods and services and identifying substitutes, involving suppliers in product design and creating contingencies. Thriving in the current era of business relies heavily on cross-functionality, and it's certainly arguable that there is no more important function than procurement. The time for keeping it siloed is over. Instead, companies should proactively integrate procurement with all other strategic functions in order to build a foundation for long-term success.