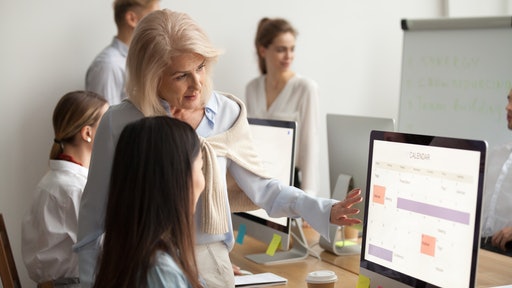 Getty Images
The electronic component purchasing process is largely the same as it was 10 years ago. Purchasers run through the list of parts they've been tasked to acquire, and they work with the same partners that they always have via email, phone calls and maybe a unified communications service. These piecemeal negotiations are tracked in spreadsheets, and purchasers record quotes and make buying decisions sometimes days after a quote was requested.
This process is outdated. It's slow and analog, but it's the traditional model, so it has been kept in place even as other options that would be improvements have advanced. It is the embodiment of throwing up your hands and exclaiming "well, this is the way we've always done it," and with that poor reasoning, it hurts the electronics industry as a whole. This stagnation in the procurement process limits the progression of other functions and keeps businesses from evolving.
The alternative model, however, is gaining momentum, at last and shows promise in advancing beyond business as usual. The marketplace approach unites suppliers and purchasers to match supply and demand at scale rather than relying on old relationships and slow processes to gather information. Combined with specific functionality to match the demands of electronic components purchasing, this shift opens an avenue towards more efficient technology producers and a more efficient market overall.
For an active example of how a system like this works, look as far as B2C equivalents that have laid the groundwork for success and can serve as an example to the B2B purchasing world.
Bringing B2C to B2B
An online travel marketplace, for example, acts as a single resource to find the best tickets, hotel reservations, car rentals and vacation packages. In essence, those factors are the bill of materials for travelers, and the marketplace brings together up-to-the-minute quotes for all of them, from just about every possible vendor, in one place, simplifying the booking and purchasing process.
The needs of the component purchaser are more complex and wide-ranging, but the B2B ecommerce marketplaces function similarly. A purchaser's request includes parts, needed quantities and delivery timing and they identify all matching products based on those specifications.
In addition to offering a better picture of the market as a whole, this allows purchasers to move quickly in securing their parts without ever leaving the site or sets a starting point for further negotiations. The negotiation element is a perfect example in which meshing the new, tech-focused process with the traditional, human-driven one provides the answer. While requesting a negotiated price is digital, top marketplaces also offer a team of procurement and purchasing veterans who will continue negotiations with the supplier, leveraging their expertise and scale to secure the terms the buyer requires.
Don't change buyer habits; use them to your advantage
Of course, "the site" itself can also be a hurdle for electronic component purchasers. They're used to working in their organization's enterprise resource planning (ERP) systems. Asking them to go to an outside resource, like an online marketplace, is a big shift, whether it's a process issue within their organization or simply due to the fact that they need to make a behavioral change. Here, too, a marketplace shows the path to fulfilling the promise for B2B.
Beyond its B2C roots, today's marketplace sites are widely used by the business community. However, people booking flights for business travel don't want to deal with travel receipts, expensing planes, hotels and other major purchases needed to get their trip off the ground. That's why integrations with business travel platforms are critical to bring all the functionalities of the marketplace directly into the systems that enterprises already use to track and manage business travel.
Electronic component marketplaces must embrace a similar philosophy of customer service. With API connections, marketplaces have the opportunity to literally engrain themselves within the ERP systems that purchasers use in the procurement process. Rather than the hassle of going to a site, making a purchase and returning to their organization's system to record all of the information, everything happens directly in the ERP. Rather than adding more steps to the purchaser's workflow, a marketplace can make their existing process better, more efficient and faster.
Purchasing amid shortages and the marketplace solution
Securing in-demand parts quickly and efficiently has never been more critical amid rampant semiconductor and other component shortages. These crunches are not rare and happen somewhat regularly, but the current breadth is unprecedented. Seemingly everything came to a head at once following the Coronavirus disease (COVID-19) shutdowns and re-openings, demand droughts and spikes. As industries struggled to get a handle on how the COVID-19 economy would affect their customers' demand, they had to adjust their manufacturing cycles continuously on the fly.
Resulting shortages have led to pricing increases, and in many cases, purchasers feel they must either accept this new pricing or miss their allocation, which can lead to decreased production or even full-on factory shutdowns. Purchasers need to get the components necessary to keep production moving and output high, which is where B2B marketplaces and alternates come in.
B2B marketplaces help alleviate the shortage crises by creating a more informed buyer with a broader view of the market as a whole and a simpler path to expanding the supply chain. Rather than considering parts in the context of suppliers, purchasers are able to take a broader view that instead focuses only on the parts.
To address extreme shortages, though, combine the traditional model with e-commerce marketplaces. There is still and always will be value in expert negotiators, relationships with purchasers and vendors and those who live and know the market. By combining this model with e-commerce-based marketplaces, purchasers gain a better view of shortages and can limit their impact.
Looking forward
E-commerce is second nature for consumers, but online marketplace trends have not translated to the B2B space, particularly in a tech-focused industry like electronic components. The reason being purchasers are reluctant to break from the traditional or negotiation-intensive practice due to the belief that this is the only way to get the best price.
Overlooked is the time that this takes, about a week to quote a typical BOM, by which time the market has likely already shifted and prices and availability have already changed. But, marketplaces themselves must take some responsibility, too, as many B2B marketplaces do not provide the level of experience to match B2C sites, let alone offer additional tools that meet the needs of large-scale component purchasing or integrate with their existing processes to ease the transition.
B2B e-commerce presents an opportunity to allow organizations to own their purchasing and sourcing process, but the marketplaces need to evolve in order to fit the needs of purchasers. This means providing excellent user experience and tools specifically designed for electronic component purchasers. E-commerce has proven to work. If purchasers and marketplace operators can find a balance in the way they work together, the entire technology industry will benefit.