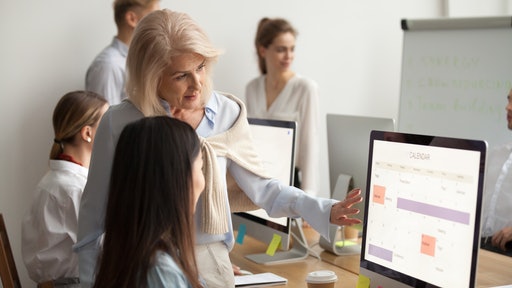 Getty Images
Over the past few months, businesses everywhere have come to recognize that a return to normalcy may not be in the cards in the near-term. Almost 3 in 4 companies have reported supply chain disruptions in some capacity due to Coronavirus-related transportation restrictions, with over 80% believing their organization will be impacted as a result of disruptions. Business continuity, cash preservation and supply chain resilience are among the top priorities for any company navigating a crisis of this scale, and procurement teams are guiding enterprises on how to best support all three areas.
Procurement has risen to the challenge – proving to be especially valuable in taking on the level of disruption and uncertainty created by the pandemic. With collaborative technologies at their fingertips, procurement teams are leveraging insights into supplier relationships, company spending and more to support their business through COVID-19. They are delivering critical real-time intelligence to strengthen business planning and decision-making, lighting the way forward for executives across the enterprise.
Here's how procurement helps enterprises wade through uncertain waters with resilience and resolve.
1. Keeping businesses running
Prioritizing the care and enablement of employees during COVID-19 has been key for many companies. As workforces accustomed to the traditional office setting adapt their workflows and processes for virtual spaces, procurement helps aid the transition. Once businesses identify the gaps in capability created by the pandemic – on both an organizational and individual employee level – procurement is able to get to work on closing them.
From IT infrastructure support and video conferencing to online collaboration platforms and display monitors – tech-enabled procurement teams source the materials and services needed to optimize workflow and productivity in this 'New Normal.' With a view into company spend throughout the process, procurement also ensures the costs of business continuity measures remain in line with their financial organization's objectives. Additionally, as companies explore their own offices' reopening, procurement proves effective in tracking down the right suppliers for cleaning supplies and services.
2. Unlocking critical funds
Companies everywhere have had to reevaluate costs and spending, determining areas to cut back as they navigate a business landscape reshaped by the COVID-19 pandemic. For many enterprises, cash preservation and operating as lean as possible are among the most impactful ways to help position themselves to endure this crisis – with nearly 60% of CFOs considering pushing back or cancelling planned investments, according to PwC. From procurement's perch within the enterprise, teams empowered with the latest procurement solutions can see a detailed breakdown of company spending, contractual obligations to suppliers and much more. As a result, companies that prioritize strategic sourcing can unlock improved cash and working capital, which can be powerful in stabilizing a business during the rocky times created by COVID-19. When business leadership can get deeper 'under the hood' of their financial operations, they can make effective, data-driven decisions to manage cash flow in the face of crisis.
One way to immediately reduce cash outflows is to revisit variable costs, as advised by Deloitte. Procurement teams leveraging real-time, automation-based solutions are able to work quickly with their finance organization to determine where it makes most sense to cut costs, which supplier relationships are essential to operations and which contracts require immediate action. Enterprises rely on procurement to review and assess all contracts, and establish those that need to stay intact, those that shouldn't be auto-renewed, those that need to be renegotiated and those that offer flexible payment terms. The holistic visibility enabled via procurement helps enterprises aim for greater business impact by allowing stronger priority management and a more precise level of oversight into finances.
3. Fortifying the supply chain
In advising companies on supply chain recovery during COVID-19, the first action recommended by McKinsey is to create transparency around their supply chains. The need for that transparency is especially critical, with a recent survey finding that 93% of procurement and supply chain leaders had experienced adverse effects of misinformation about their suppliers.
Comprehensively mapping a supply network is key to a company's crisis response – with businesses that invested in doing so prior to the pandemic having been better equipped to face it. For enterprises to manage and respond to COVID-19 related risks and disruptions with agility and precision, a clear view into the supply chain is essential, and real-time, data-driven solutions allow procurement teams to provide just that. From risk mitigation and contract exposure to supplier resilience and distressed suppliers, procurement delivers guidance and insight to the enterprise that power greater business outcomes. Companies equipped with real-time details on supplier engagements are able to make fast, informed partnership and purchase decisions based on risk level, and able to line up back-up suppliers as contingencies if needed.
Additionally, procurement teams help businesses recast their supply chain to integrate geographic diversity and fortify the overall network. The idea of tracking and managing a highly diversified supply chain may appear daunting for some organizations, but those supported by robust procurement systems manage supplier relationships across the globe with ease. The added benefit of the geographic diversity is in minimizing the supply chain's exposure to risk. Since crises can impact different regions in different ways – and at different times – a supply chain that features a diversity of sources and routes is both less susceptible to risk and more equipped to isolate and overcome disruptions.
The road ahead
Back in March, only 12% of organizations said they felt highly prepared for the impact of Coronavirus on their business. As those impacts are felt today and moving forward, the value of a procurement operation supported by technology and founded on collaboration and transparency is coming into focus. In the last few months, companies have experienced how an empowered procurement team can empower the enterprise – lending critical spending, supplier and sourcing insights that contribute to business impact. The obstacles presented by the COVID-19 pandemic have highlighted the elasticity enterprises must embrace to futureproof themselves against the unknown crises of tomorrow. A tech-forward procurement team puts that goal within reach, ensuring that crisis or not – companies have the confidence to pursue an upward trajectory and thriving future for their business.