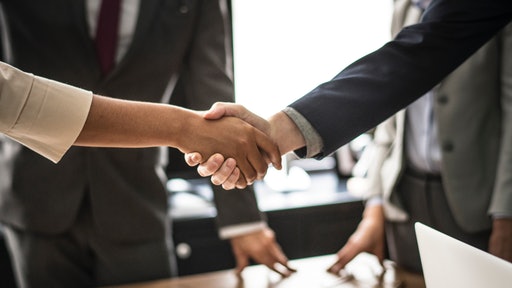 Pexels
No company is immune to disruption. Whether it's coming from a nimble competitor disrupting your business model, a new technology making an older one obsolete, or a global pandemic sending businesses from startups to Fortune 50s into a tailspin as they shift how, where and with whom they do business, one thing is clear—disruption has become the new reality, increasing in scale and frequency.
To prepare for disruption–from wherever it may come–businesses need to be able to shift at a moment's notice. Agility plus a willingness to change and re-evaluate supply chain and procurement strategies is imperative. Companies' procurement functions will be in the spotlight to manage complexities and mitigate the risks caused by this new reality. And, this accelerated pace of change requires the industry re-think processes, technology and partner relationships to stay focused on driving business outcomes.
Mitigate supply chain risks
Long before this pandemic struck, those of us who've spent our professional lives in the supply chain and procurement business were loud advocates for the need to be prepared for disruption. We evangelized the need for visibility into second- and third-tier suppliers, the importance of constantly evaluating risks, and–should those risks come to fruition–how to navigate quick changes in supplier operations. Whether natural disasters, economic instability or global shutdown, there is and has always been a constant need to ensure an efficient supplier risk strategy for whatever disruption is just around the corner. A company that cannot pivot in times of change is a company at risk.
Being risk-averse means always remembering that connections can be disconnected at any moment and without notice. Therefore, companies must have the resources and technologies to just as quickly pivot to new sources of supply. This means ensuring constant and accurate visibility into supply chains and business ecosystems to detect potential threats or exposures to all types of spend–direct, indirect, workforce, maintenance, repair and services. Technologies from artificial intelligence (AI) to machine learning to predictive analytics can enable this, with real-time monitoring and alerts to potential risk factors before they happen. Once risk is identified, companies can then turn to a network of alternative suppliers to swiftly make decisions and changes before supply chain operations are slowed or impacted.
Amidst the current Coronavirus disease (COVID-19) pandemic, many businesses have experienced firsthand the devastation when supply chains are not adequately prepared to adapt. Toilet paper and disinfectant manufacturers have scrambled to keep up with demand. Grocery stores struggle to keep their shelves stocked with the essentials. For many companies, they've needed to shift from a global sourcing strategy to a local one. When your relationship with a foreign produce supplier wavers, what better time to explore local alternatives just down the street. Wherever the next best source of supply is, agile organizations can better adapt when disruption hits.
Re-think everything to automate and eliminate inefficiencies
There's a popular saying in the business world—innovate or die. While dramatic it may be, it's never been more relevant than it is today.
The current business climate has no patience for bureaucratic siloes or processes that slow down operations and decision making. Agility and the willingness to shift business processes on a dime have proven to be more valuable than anyone could have imagined. It takes courage to change–it's why we've seen so many laggards of the so-called digital transformation over the past two decades. But, its value cannot be undermined, and when disruption hits, those laggards suffer the most harmful effects.
To avoid these pitfalls, supply chain and procurement professionals need to automate manual processes, eliminate redundant or unnecessary barriers and adopt a data-driven mindset.
A first step is breaking down siloes to enable a full, holistic view of spend and supplier relationships. Technology helps companies automatically collect data from across all departments in the organization, using AI to identify patterns and derive intelligent insights. There is far too much data available in today's supply chains for humans to manually process, let alone do so in time to make the real-time business decisions essential to pivot and succeed.
As we navigate this pandemic, businesses must be fluid and agile. When we come out on the other side of this, it will be important to go back and bottle our ability to think like a startup. You can't operate in crisis mode all the time, but you can adopt this mindset into how you run your business. Then the next time a crisis comes, you can adapt in a more responsive way.
Unlock the power of community intelligence
Never in our professional lives has it been more critical to live the mantra that you simply cannot go it alone. We are all connected and dependent on each other's success–buyers do not succeed without their suppliers and vice versa. We rely on the ecosystems outside our own walls. Supplier relationships and business partnerships mean more now than ever, as does collaboration. We need to increase collaboration with all trading partners, enabling opportunities for meaningful engagements and thoughtful conversations to ensure expectations are aligned. By increasing real-time visibility and collaboration throughout the supply chain, we build off each other's successes.
Data, insights and collective knowledge can be shared to make more intelligent decisions for the greater good. Competition is important to drive innovation and avoid stagnation. But, in times of distress or disruption, we must pledge to prioritize cooperation and collaboration over competition.
Now is the time to be bold. We can't simply ride out the storm and then wait for the next big change. As leaders in our profession, we must be the changemakers, the architects and the innovators to adapt and lead in this new reality. It starts with always being prepared and breaking down barriers, and it ends with collaboration, transformation and community. In doing so, we don't just have to weather the next disruption–we can lead the way through it.