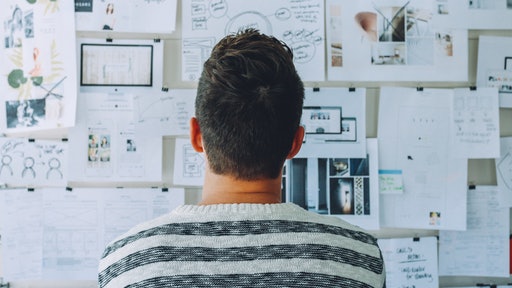 Economic fallout from the global Coronavirus disease (COVID-19) pandemic has highlighted two crucial factors that manufacturers and distributors rely on to succeed in the channel—the importance of having loyal supply chain partners on your side and the necessity of utilizing platforms for digital communication.
While these two factors may seem to have become exponentially more important overnight, the truth is that channel loyalty and digital transformation have been driving forces in B2B sales for some time. The COVID-19 pandemic has merely accelerated the timeline in which manufacturers and distributors must adapt.
Building loyalty in a more fragmented, competitive, digitally-driven channel may seem like a daunting prospect, especially with the mounting economic pressure and major disruptions across all supply chains. However, now is the time to begin taking actions that will mitigate near-term losses and position your company for success when the economic picture turns around.
Expanding the idea of a loyalty program
Oftentimes, when companies consider a loyalty program, they are more likely to think about rewards than software and to associate the program as a "nice-to-have" feature rather than a strategic sales and marketing toolset. However, that's no longer the case. Today, loyalty programs are an integral channel market tool that manufacturers and distributors need to:
· Enhance your value proposition;
· Improve communication with channel partners;
· Collect more complete channel data; and
· Create a shared vision for your partnerships and motivate loyalty.
Modern loyalty programs provide a digital ecosystem where channel partners can stay connected to your brand. For some manufacturers and distributors this represents an important starting point for providing a more digitally-connected partner experience. For others, loyalty program integration is a way to accelerate adoption for their e-commerce platform and increase online sales.
Enhancing value proposition
Standing out in today's channel is tough. Between cheap, offshore suppliers and online mega e-tail, traditional manufacturers and distributors can no longer realistically compete on price and convenience. The good news is that these are not the factors that build loyalty. Instead, focus on differentiating your company based on more relational, emotionally-driven values. These include providing personalized support, enabling channel partners and making your brand interactions more exciting and memorable. Loyalty programs help manufacturers and distributors achieve these goals by creating emotionally-impactful brand interactions that can be difficult to achieve in B2B sales.
While it may seem a little bit overly simplistic, non-cash rewards are a powerful motivator of behavioral change. By providing a value proposition that people intuitively understand, the opportunity to earn rewards can have a measurable impact on your channel revenue.
Improving communication within the channel
In order to get channel partners invested in your brand and start building relationships with them, it's important to pair your more compelling value proposition with avenues for connected communications. With changing demographics in the channel and a different buyer's journey, this means using omnichannel communication platforms and providing digital experiences. Modern loyalty programs feature the following communication touch points:
· An integrated web-based loyalty program site;
· A mobile app with push notifications;
· Customizable emails and SMS;
· Channel partner survey tools;
· Platforms (and incentives) for more seamless data exchanges; and
· Online training incentives and partner enablement tools.
All of this communication takes place in an ecosystem where partners have the opportunity to earn rewards, drastically improving engagement and response rates.
Collecting more complete channel data
In many channels, data has become a major competitive differentiator. Manufacturers and distributors rely on channel data to inform their sales and marketing efforts, personalize their brand interactions and provide enablement to their channel partners. However, with all the moving parts in a channel, collecting this data, much less acting on it, is something many manufacturers and distributors struggle to find the time to do.
Today's loyalty programs include tools for channel partners to instantly submit sales claims, attach supporting documents, register warranties and provide referrals. Moreover, modern loyalty programs feature tools to monitor partner engagement and buying habits, creating opportunities to provide support and enablement to make it easier for partners to sell your products. All of this information can be integrated in your existing CRM, ERP or other BI tools, offering you more insight into the partner experience to improve your channel marketing.
Creating a shared vision for partnerships
Finally, loyalty programs allow manufacturers and distributors to create and communicate a shared vision for your channel partnerships. By leveraging incentives to align organizational goals, and rewarding the behaviors that help your business, your channel partners will begin to understand that they win when you win. Partnerships that are mutually beneficial are more likely to last.
However, it's essential to understand that a channel loyalty program isn't a one-time thing. This isn't a challenge you will solve overnight. Maintaining partner loyalty means making an effort toward continuous improvement.
Is now the right time to launch a loyalty program?
Challenging times lead to innovation. Disruption for one company presents opportunity for another. Now is the time to analyze your channel and your go-to-market strategy, be honest with yourself about your company's weaknesses and begin to take measurable steps to position yourself on the right side of evolutions in the channel. Use this downtime to create an advantage.
For your partners, the value proposition of a loyalty program has never been higher than it is right now. From gift card incentives that align with social distancing guidelines, such as food delivery services, to the ability to redeem points-based rewards towards household items or in-home entertainment, loyalty rewards have the potential to make a meaningful impact.
In times of economic uncertainty, channel partner loyalty and retention are vitally important. These partnerships provide stability and will be integral to our recovery. Now is the time to invest in your channel partners and show them that you will be there for them when it counts.