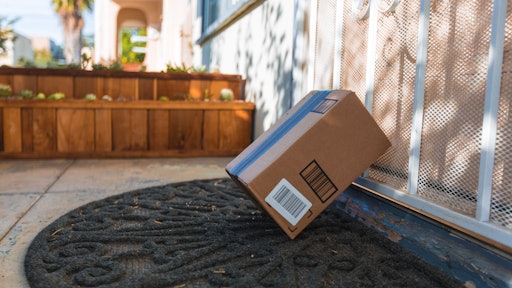 Getty Images
Material Handling Industry's (MHI) bi-annual supply chain conference, MODEX, was different this year, and it was felt by attendees. The typical sea of people that we're used to seeing weren't there, booths from major supply chain providers were empty and everyone kept on whispering about the Coronavirus disease (COVID-19) outbreak that was happening.
It was during MODEX 2020, that COVID-19 was declared a global pandemic. My team and I received alerts from our families asking if we were coming home and iterating how there was no toilet paper at the grocery store, leaving us to wonder, will the supply chain break?
While the supply chain won't break, it will definitely bend.
As states begin enforcing "stay at home" orders, consumers are opting to make purchases online – something that has already been a steady trend in the supply chain. However, with the high volume of orders, it has placed a strain on delivery systems, Woodrow Levin, CEO and founder of Extend says.
"It now takes up to a month to receive many products even through Amazon Prime. While consumers are accustomed to getting any product, how they want and when they want it, the reality is that the supply chain will be impacted by this for months to come," Levin says. "In tough times like these, it is imperative that brands offer solutions that give consumers the ability to track their delivery in real time, as consumers are going to be focusing heavily on how and when they get what they need."
In mid-March, Lewis County in New York closed its Department of Motor Vehicles (DMV) until further notice, prompting a discussion on what this means for the current driver shortage and what will happen to last-mile delivery. Since then, an additional 21 states have closed their DMVs as well.

April 14, 2020
"Merchants are already contending with possible supply chain disruptions, as well as shipping delays and labor shortages as more workers are forced into quarantine. A shortfall of 100,000 truck drivers would further devastate e-commerce operations throughout the country," says Monica Eaton-Cardone, co-founder and chief operating officer of Chargebacks911. "Goods coming from outside the U.S. could end up stranded at ports without drivers to accept them. If merchants manage to get goods out on time, there's the added problem that shipping is heavily reliant on trucks as well. Thus, we could see substantial shipping delays, leading to cancelled orders, frustrated customers and potential chargebacks."
Asaf Hachmon, CEO of Bond, explains that DMVs, like other traditional retailers, will have to rely on online transactions in the coming months to prevent the spread of Coronavirus disease (COVID-19). Fortunately, there are more than 60 transactions available online, allowing for registration and license renewals to continue to be processed smoothly for consumers.
However, the closures are throwing a curveball to the trucking industry. Currently, there is a massive driver shortage, and reports have said that the industry will need to hire as many as 1.1 million drivers – and average of 110,000 drivers per year- over the next decade in order to keep up with e-commerce demand. With the stoppage of DMV services, CDL licenses cannot be renewed or given out, potentially causing essential last-mile delivery operations to take a hit.
"The e-commerce market depends on smooth and reliable transportation for shipping goods. Without that, the entire market could be disrupted, leading to considerable fallout in the payments and banking industries. These entities generate profit by enabling transactions; that's a problem, though, if consumers stop making purchases," Eaton-Cardone says.  "It's a difficult situation. Merchants are accountable to their customers, but a shortage of truck drivers is entirely out of their hands. Meanwhile, they could suffer from lost sales opportunities and cancelled orders at the same time."
Visibility is Essential in Trying Times
Consumers are wanting full transparency at this time, especially since many are worried about the virus being transmitted through packaging. It is imperative that retailers keep all lines of communication open and assure customers that they are taking the necessary steps to keep them safe. However, brands and delivery services are struggling to provide reliable last-mile services as consumers stockpile goods. Sellers should inform consumers before they finalize their purchases about potential delays and track inventory to minimize order cancellations.

"Transparency allows [consumers] to feel more at ease when shopping, and want the ability to protect their purchases and have it replaced if [the supply chain] fails," Levin says. "With everything seeming to shift online, brands can offer consumers the option to purchase extended warranties, helping them reassure consumers that their product is protected as well as offer financing options, to ease the pressure of having to pay for something all at once."
Still, it is imperative that consumers begin shopping more locally as it can ease the strain on drivers, but also help small businesses and restaurants that are being crushed by the Coronavirus disease (COVID-19).
"We are incurring a problem we have never seen before during the lifetime of those on this earth now. We need to prove we can manage it by solving each problem as it comes and being part of the solution. Keeping trucking moving is a solution," John Kearney is CEO of Advanced Training Systems. "We need to stay calm because when we horde we still eat the same amount of food and use the same stuff to operate our homes. We won't consume more, we will just do consumption more at home and less at the restaurant as an example, we will consume the same amount of paper goods we did before and we will possibly watch more TV which requires no physical delivery."