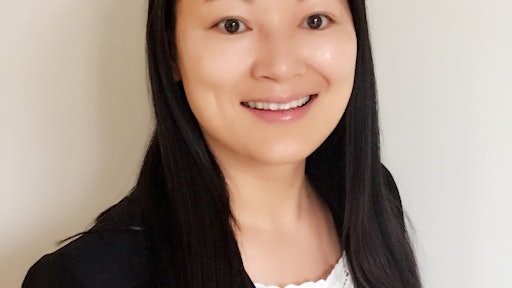 We live in a world where we can text a pizza emoji and have the real deal show up on our door in minutes. Life has become more interactive and everyday tasks easier to manage thanks to technology that allows simple and efficient communication. If our personal lives have evolved so drastically from the days of handwritten communication, why hasn't this also translated into the way we work?
As consumer behavior changes, retailers are realizing they need to bring more innovative products to market, faster than ever before. As a whole, the industry needs to find a way to manage the design, development and delivery phases of product lifecycle management (PLM). If consumer lifestyles can adapt to make communication more efficient and meaningful, retailers can find a way to improve the same processes on the backend. Staying on-trend and connected to consumers means retailers need to stay in touch with their instincts as a consumer, tapping their retail communities to be inspired by others and ensuring lines of communication remain open.
A recent Bamboo Rose survey of more than 250 retail and supply chain professionals revealed where retailers might be missing the boat in terms of communication and how digital sourcing could be the solution. While many retailers admit they want to improve communication with their suppliers and other industry partners, most aren't talking at all. Limited reach and usability of outdated methods might just be the thing hindering this communication, which in turn limits a retailer's ability to innovate and create truly valuable products.
More and more, brands are using innovative approaches to communicate with their customers through digital mediums from instant messaging apps like Whatsapp to video chats. Even so, the survey results indicate that, despite the availability of helpful tools, 63 percent of retailers are still using outdated applications like Outlook to manage complex sourcing relationships. While they may have their uses, these programs are not built to manage supply chain complexity and meet today's consumer demand at the same time.
It's clear that there's a huge gap in communication between retailers and suppliers or other industry players. Only 28 percent of survey respondents said they look to designers for new ideas, while 55 percent tap their suppliers. Still, instead of fully leveraging their supplier community, 88 percent of retailers said they rely on social media, the internet or magazines for daily inspiration. Furthermore, just 9 percent of retail professionals say they share information with suppliers daily, and only 55 percent say they communicate with suppliers as frequently as once a month. When you consider that 93 percent of respondents noted they work with at least one new supplier each year, and more than half said they work with five or more, it's almost unfathomable that they aren't leveraging the wealth of knowledge that comes along with these partnerships.
A digital sourcing platform provides retailers with a single communication channel for ongoing collaboration and inspiration, making it easier to leverage the knowledge and expertise of other industry players. When retailers collaborate with suppliers on large initiatives, they can speed time to market; stay on top of the biggest trends; and make better, more informed and profitable operational decisions. Retailers that work with their retail community from the very beginning of the creative process have an advantage by tapping their numerous suppliers for industry insights, product expertise and advice on trends. This upfront communication helps brands avoid issues like creating products that won't work in certain markets or that are too expensive to make or not feasible for mass production.
Communication has never been easier or faster for consumers, and retailers need to adapt to work the same way. Only then can they truly leverage their community's combined knowledge and keep pace with increasing consumer demands.