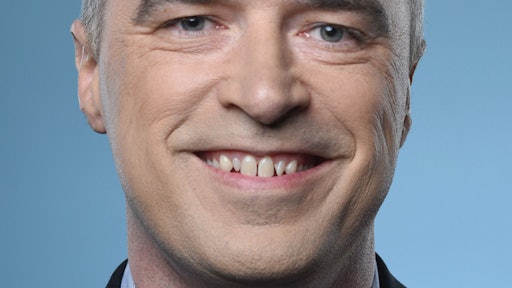 Supply chain resilience is one of those buzzwords that has been broadcast for years as a key to business success. But what does it exactly mean, and more importantly, how is it achieved?
Since global supply chains are literally made up of countless moving parts that rely on each other for complex handoffs and interplay, anything that causes one of those parts to alter its behavior, availability or timing can throw the entire system into chaos.
Having worked with hundreds of companies across nearly every geography and industry, I have had the chance to observe first-hand how resilience can truly become a competitive advantage when done right, and I have seen the different ways companies go about trying to achieve this key capability.
With disruptive events, natural disasters and new emerging market conditions showing up in seemingly every news cycle, the attention on supply chain resilience has continued to grow, prompting deeper study, analysis and investment.
What is Supply Chain Resilience?
The most common definition of resilience is the ability to recover readily from adversity. To put this definition into a supply chain context, it is best to break definition down into two components: recover readily and adversity.
Adversity to supply chain people is unfortunately an every day occurrence that comes in all shapes and sizes. The most cited examples of supply chain adversity are typically natural disasters such as hurricanes, floods, fires or earthquakes. But this is only one form of adversity. Other examples include labor strikes, fuel cost fluctuations, changing trade regulations and consumer buying preferences. Companies sometimes even cause their own adversity, like acquiring competitors, rapidly launching new products, adding major increases in SKU counts, or offering same day delivery. Every example given introduces adversity for which supply chain people must respond and overcome.
Recovering readily to supply chain people means that when faced with any of the previously listed challenges, the speed at which you can get back to your original state of operations, or if the original state of operations is not possible, the speed at which you can implement an alternative state of operations that allows you to achieve your customer service objectives within a sustainable cost structure.
More simply put, resilience is how quickly a supply chain can bounce back from a disturbance.
Addressing Both Reaction & Mitigation
In practice, I don't believe there is any way to have a perfectly resilient network that never misses an order and still returns a profit to investors. However, the pursuit and awareness of resiliency will improve your day-to-day operations and your ability to weather the storm. There are, in effect, two approaches to supply chain resiliency that must be equally addressed: reaction and mitigation. In supply chain, like in life, we'd much rather be proactive and prevent anything bad from happening, but it is just not possible to prepare for every possible risk.
However, there are always measures that you can take to help prepare against the more common supply chain challenges. For instance, adding redundant production capacity for key raw materials or adding additional inventory to prepare against shipping variability are risk mitigation tactics employed by most supply chain professionals. But how do you determine which risks are worth the extra mitigation investment?
Today, leading companies build digital models of their end-to-end supply chain to help them evaluate the financial and service impact of different types of disruptions, and these models help them quantify and prioritize the risks that are worth mitigation investment. These models also serve another valuable purpose, and that is to enable more rapid reaction to those events for which you cannot plan or mitigate.
Reactive resilience means that your company has the ability to respond quickly and comprehensively in the event of a disruption. This requires integration of disparate data sources to allow visibility into the daily operations, and the ability to quickly access that data to model and test alternative network strategies and identify the action plan that will best achieve the supply chain objectives.
Reaction and mitigation are both enabled by access to detailed and up-to-date digital models of the end-to-end supply chain. This capability often is referred to as supply chain design. Whether you are proactively designing robustness into the network to prevent against key disruptions, or reactively designing alternative strategies due to an unplanned event, supply chain design needs to become a core competency to achieve supply chain resilience.
People, Process and Technology
No matter the quality and processing power of a company's IT system, as supply chain disruptions and are often unexpected and random, resilience will never be achieved without the active participation of people to assess the situation, analyze the options, and ultimately decide upon and implement an appropriate response.
This means that resilience is a competency only achieved when you have properly trained the people, organized the processes, and tuned the technology.
Resilient companies often have in place "supply chain design centers of excellence," staffed by a cross section of business functions to serve as a shared service center supporting the global business. These teams are responsible for building and maintaining the end-to-end supply chain modeling capabilities, defining the business processes used to respond to key challenges, and continuously improving the skills through active training programs.
Centers of excellence become the catalyst for integrating people, process and technology into sustainable business function, enabling supply chain design, and they become the go-to resource to proactively mitigate where possible and reactively manage the company through unplanned adversity.
Ultimately, resilient companies are able to both mitigate and react to ever-changing market conditions, and they have put in place the people, processes and technology to make resilience a sustainable business model.