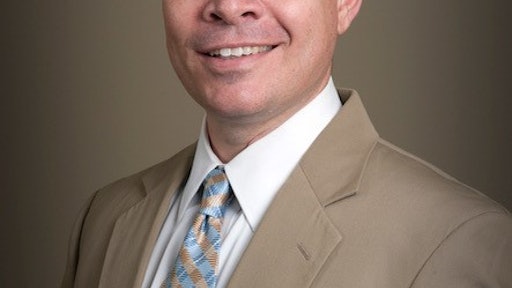 With a couple of months of 2017 under our belts, now is the time to focus our thoughts on ways sourcing and procurement can leverage a number of likely changes expected in 2017, regardless of the industry. Supply & Demand Chain Executive (SDCE) spoke to Adam Cummins, a director for business transformation at outsourcing advisory firm Pace Harmon, about some of his observations for sourcing and procurement in the year ahead.
SDCE: What sourcing and procurement developments will advance robotic process automation (RPA) in 2017?
Cummins: While RPA gained a foothold automating simple processes throughout 2016, we expect to see enterprises taking steps to leverage RPA for numerous tactical sourcing and procurement transactions in 2017 (making manual processing out for the new year in the process). Purchase order (PO) creation and validation are likely high (if not first) on the list for RPA to begin to be used in the sourcing and procurement space, in particular for organizations that have high-volume, low-dollar value PO requirements.
SDCE: Are there new areas that are ripe for RPA enhancement?
Cummins: We think enterprises will begin to explore RPA for other tactical sourcing and procurement transactions, such as goods receipt (for certain types of goods) or PO-to-invoice matching tasks. In addition, punch-out catalogs (which have been performing RPA-like tasks for many years) are a prime candidate for enhancement via more intelligent automation (e.g., automating inventory checking, and accelerating order transaction filling and release for certain types of goods).
SDCE: What team changes are taking place among sourcing and procurement groups?
Cummins: Where sourcing and procurement teams may have previously aligned traditionally to go deep in specific categories (IT, professional services, resins, steel, etc.) or sub-functions (sourcing, contract management, purchasing, etc.), look for enterprises to begin to shift away from that model and move to align more closely with their business unit customers. This shift will enable more direct connectivity between the expertise, knowledge and capabilities of the sourcing and procurement functions with the specific and ongoing needs of the respective business unit customers those sourcing and procurement groups support. Direct alignment and partnership can foster a highly collaborative approach to strategic purchasing needs, while also simultaneously driving a deeper and more robust level of knowledge and expertise for both the sourcing and procurement, and business unit staffs.
SDCE: How can sourcing and procurement drive more value?
Cummins: While securing better negotiated commercial and contractual terms will always be an important area of focus, we expect that more organizations will turn to robust supplier relationship management as a means to drive additional value in 2017. This means moving away from negotiating upfront cost savings via purchase cost reductions toward delivering greater, longer term value by implementing and delivering robust supplier relationship management practices.
SDCE: Is goal No. 1 still cost reductions?
Cummins: Strictly focusing on cost reductions sends a signal to vendors that they will be constantly squeezed on price and you are OK trading performance for lower quality. More effective supplier relationship management can ensure that specific commercial and contractual obligations committed to by supplier partners are, in fact, delivered and measured on a regular, ongoing basis. Such initial governance is critical to making sure that all supplier partners are actively and positively encouraged to follow through on the promises they made during the initial sourcing and contracting processes that led to their selection.
SDCE: What benefits are possible from a more robust supplier relationship management approach?
Cummins: Robust supplier relationship management can help enterprises identify and capitalize on additional value that simple governance of supplier partners typically does not deliver. This may include not only additional cost optimization levers that can be pulled, but also potential new revenue generation opportunities that supplier partners may be able to identify via such partnership approaches (such as joint development or joint partnership opportunities between the buying organization and the supplier partner).
According to Cummins, adopting these ideas will better position sourcing and procurement organizations to provide cutting-edge market knowledge and increase their value to the organizations they support. As sourcing and procurement leaders review and revisit the plans for their organizations in 2017 and beyond, considering one or more of these insights can help ensure that the sourcing and procurement group can maximize the value that makes up much of its mission.