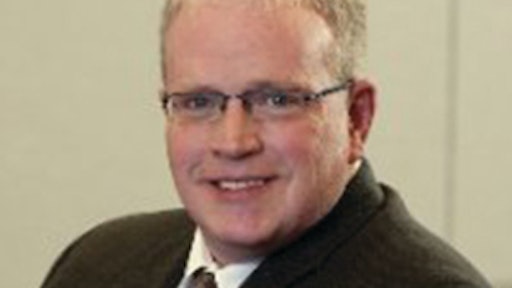 Supply & Demand Chain Executive (SDCE): What is meant by sole sourcing?
Tom Burson, Principal, Pace Harmon: Sole sourcing generally refers to a procurement scenario that lacks the benefit of competition because only one vendor qualifies and can deliver against the contract requirements. In other situations, there is a niche need for which only one supplier bids without any credible competition. Companies pursuing a competitive sourcing event should educate themselves on key market vendors so they can assess the credibility and capabilities of all suppliers participating in their bidding process.
SDCE: Which procurement situations usually involve sole sourcing? Why?
Burson: Sole sourcing usually occurs when there is only one qualified vendor for delivering the products or services needed at a given point in time. Time plays a critical role in sole sourcing. Even in cases in which specific or unique requirements are difficult to meet, many vendors in the market who may not immediately qualify could, if given enough time, spend the effort to meet the requirements to develop the necessary technology, delivery capabilities, resource teams, etc. Ultimately, it comes down to time as a controlling business requirement for completing the transaction.
Another impetus for sole sourcing is a situation in which it is cost prohibitive to switch from an incumbent vendor to a new vendor. For example, a company may use Vendor A to provide a large software solution and wishes to compete the contract out after the first five years to gauge better pricing options. It may identify Vendor B as offering better pricing options, but the fees and delivery risk for non-recurring engineering to cover research and development (R&D) activities create a barrier to entry for making the switch. In this case, sole sourcing with the incumbent vendor is the best option available.
SDCE: What are the main drawbacks of sole sourcing? How can procurement and supply chain professionals turn sole-sourcing events into opportunities?
Burson: The lack of competitive pricing leverage or alternate delivery options can place the sole-sourcing customer at a disadvantage. However, the tenets of a solid-sourcing deal still apply—including adherence to service level agreements (SLAs), quality measures and timing. There is also an opportunity to build a more strategic relationship if the customer needs services or products that extend beyond the initial scope of the relationship.
For example, if a supply chain customer is purchasing a technology solution in a sole-sourcing arrangement, but the services to support and/or integrate the technology could be competitively sourced, then the customer can use this dynamic to motivate the vendor to be more competitive for the sole-sourced component in order to secure both contracts. These types of deals can lead to more long-term, mutually beneficial partnerships.
SDCE: What can procurement leaders do to help restore a balance of power in sole-sourcing scenarios?
Burson: Customers know they are committed to one vendor for the given contract period and scope of work, so they should invest in making the relationship a success. However, there are still opportunities for leverage in the partnership. In addition to the agreed-upon fixed fees, they should also request a rate card outlining the hourly, daily and monthly costs for resources with different skill levels throughout the period of the contract. This helps the customer gain visibility into the realistic pricing scenarios for future tasks that may not be included in the original project scope.
This type of knowledge insurance can facilitate more clear-cut negotiations down the road for follow-on work and avoid potential price-gouging scenarios. Additionally, if the sole-sourcing provider is motivated to close the sale due to its own financial goals, e.g., quarterly targets, desire to go public, etc., then the customer can utilize this knowledge to secure favorable terms and come to a quick resolution on the contract.
Other ways to create a more level playing field include spreading out planned revenue commitments over a period of years, and tying them to annual performance and service levels. Customers can also begin with a contract for a particular geographic region or business unit, and discuss the possibility of expanding the scope once the vendor proves its ability to meet the customer's pricing, schedule and quality needs. Understanding the vendor's specific motivations can help supply chain leaders effectively assess their negotiation levers.
SDCE: What steps can be taken to prevent a sole-sourcing scenario?
Burson: It all comes back to the time factor—how fast does a procurement team need its sourcing engagement executed? The biggest strategic sourcing mistake supply chain professionals make is squandering time, whether through dysfunctional planning processes, or putting off expiration discussions about critical vendor contracts until only a few months remain to determine new requirements and potential supplier options. Ultimately, customers can minimize the risk of sole sourcing as their only option if they engage in organized decision-making during the sourcing process and begin assessing requirements far enough in advance. That way, if a vendor switch is needed, the customer has sufficient time to evaluate the costs of a new vendor, as well as transition and start-up fees, and make a fully informed choice without timing pressures.
Companies in this article