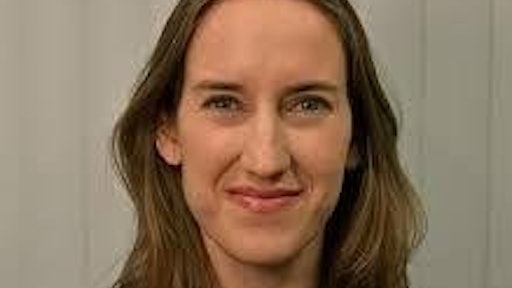 Companies have been amassing data for years, yet the industry has finally reached the consensus that data for its own sake is not valuable. Now companies need to ask the critical question: Where's the value?
With today's technology and tools, data can be shared and combined in new ways, giving supply chain teams the ability to better leverage data to make smarter decisions. So, over the course of 2017, how will businesses apply modern analytics technology to find value?
1. Companies Will Differentiate with Standalone Analytics Offerings
As markets converge, companies will look to supply chains to differentiate with premium customer offerings.
Companies have been capturing data about sell-through, equipment performance and utilization patterns for years. In 2017, they will find meaningful ways to repackage and sell this data as standalone products and service offerings. By aggregating and visualizing key performance indicators (KPIs) and benchmarks, analytics will pave the way to higher margins in the form of product differentiation, customer retention and upsell opportunities.
In many of today's saturated markets, analytics will be one of the only ways to set businesses apart from competitors. Providing customers with increased transparency on the performance of what they've purchased fosters trust, loyalty and repeat buys.
2. Established KPIs Will Focus Performance across the Enterprise
The supply chain is affected by business decisions that span a number of stakeholders: from supplier collaboration and purchasing to forecasting, demand planning, inventory management and fulfillment. As such, KPIs should be established to optimize performance across the enterprise rather than in a single silo.
In the past, the focus has been on maximizing departmental KPIs. With business units and acquired product lines operating as separate entities, it has been just too hard to get a unified view of the data. This limitation has created misalignment across business functions. For example, if procurement is only focused on achieving a low cost of goods, then product reliability may drop, which damages customer satisfaction. Similarly, reducing inventory as a primary KPI can lead to out-of-stocks. Instead, a balance needs to be achieved between inventory, sales and cost of goods. Over the next year, the focus will shift toward optimizing across all departments for enterprise profitability.
With today's connected supply chain, departments can work from the same data, share insights and view updates in real time. This new dynamic will evolve the linear nature of processes into a synchronized network and KPIs will adjust to reflect the change.
3. Automated Machine Learning Will Pave the Way for the Next Era of Analytics
Applying machine learning capabilities to the enterprise supply chain to identify trends, present recommended paths of action and automate model selection behind the scenes has thus far been out of reach. In 2017, automated machine learning to select best-fit predictive models and leverage historical data to drive continuous tuning will automate the manual parts of data science to bring relevant outcomes to the business.
As automated machine learning solidifies its place in supply chain analytics, business users will be empowered to find patterns and trends, without relying on the assistance of a data analyst and the latencies involved.
With all of these changes in the analytics space, one thing is clear for 2017: The path from data to insight will shorten and time to value will accelerate. And for supply chain teams, in particular, there are vast opportunities beyond cost savings and on-time delivery to benefit customers, suppliers and partners.