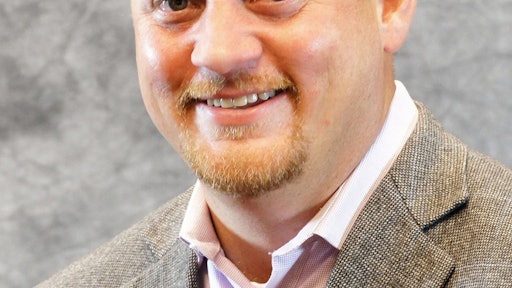 When it comes to choosing suppliers, some procurement teams are losing sight of what matters most. Instead of a focus on the long-term, strategic value of a relationship, many often get caught up in the transactional aspects of signing a supplier, such as pricing, contracts and negotiations. They get so wrapped up in the details around how much the supply costs, the terms of agreement and product specifications that they neglect to think about the overall value the supplier can bring to the organization by helping them achieve their unique business goals.
Take Target, for example. The company made a decision earlier this year to renegotiate contracts with suppliers, and redistribute the costs of promotions and price cuts. This reactionary and isolated event intended to capture quick savings could have detrimental impacts on Target's supplier relationships down the road. Renegotiating existing agreements with a high focus on price or one-way incentives alone could impact Target's suppliers in a negative way. If margins are compressed too much, future creativity, and the ability to drive improvements and innovations for Target could be hampered, or worse, could trigger liquidity issues at a supplier and potentially cause long-term business implications that result in cutting off the source of supply altogether.
Samsung's recent recall of the Galaxy Note 7 also teaches procurement and supply chain teams that focusing on lowest cost materials and racing to market—in this case, ahead of Apple's new iPhone—can do more harm than good. The company's speed-to-market objective sacrificed quality control, and contributed to an exploding product and multi-million dollar loss. Prioritizing supplier relationships and choosing partners based on robust, holistic and value-generating criteria can help avoid these types of issues before they become catastrophic.
In light of these recent lessons, there are a few actions procurement teams should take to get more value out of their supply base and, ultimately, turn these relationships into a competitive advantage.
1. Put the Supplier at the Center
By putting the supplier first and making its well-being a key part of a company's procurement strategy, suppliers are more apt to work with an internal team to reach its goals. Integrating supplier value management (SVM) strategies with sourcing, contracting, category management and transactional execution gives teams a holistic view of the supplier ecosystem. This visibility and transparency allows buyers to determine how they can equip suppliers better, and also ask—and answer—critical questions about supplier performance before issues arise.
2. Balance Stakeholder Interests
This is an art every team must master. Different departments within the organization are driven by different needs, and each has their own opinion on what the end product or service should look like. Clear and consistent communication between departments about priorities and needs is critical, and leads to a desirable end product for all. Alignment like this throughout an organization directly correlates to a quality product that sells, without having to renegotiate supplier contracts or deal with quality control issues.
3. Understand Procurement's Role in the Process
Procurement has a unique, important and direct role in making sure go-to-market strategies go smoothly. It's the only department within the business that works with every other team—and suppliers—to help the business achieve its goals. Teams need to remember this as they interact with colleagues and stakeholders, and make both tactical and strategic business decisions. Also, procurement needs to make sure it is a part of research, development and engineering conversations when it makes sense—best-in-class procurement organizations can provide tremendous insight into the types of materials, strategic suppliers, prices, etc. available for a project, and can save the company a lot of headaches down the road by making recommendations at the outset versus reengineering near the end of a process.
4. Relationships Are King
Strong supplier relationships ensure quality control, compliance and better risk management. When supply partners are working with procurement in harmony, crippling issues that plague many organizations can be avoided. Strong supplier relationships are built over time, leading to more innovation, flexibility and transparency. When it comes to contract negotiation, teams should consider structuring agreements so that both sides share the ups and downs of costs fluctuations. This cuts the negotiation time upfront and give both sides more time to focus on more strategic initiatives.
General Motors (GM) set a new bar for procurement organizations when it decided not to squeeze suppliers on cost. When companies the size of GM refuse to reconsider contract terms based on changes in market conditions, serious financial strain is placed on suppliers—which almost certainly leads to a negative outcome for the buyer. Think lower quality parts and products, missed delivery dates, incomplete orders, supplier failure and supply disruptions.
By allowing suppliers to renegotiate terms at least once a year, GM prioritized the best interest of its suppliers and, in turn, got more value out of its supply base. GM wanted to invest in a new group of Chevrolet vehicles to sell in Mexico and Brazil. If it squeezed suppliers dry, the suppliers wouldn't have been able to help it break into this new market. GM also would likely have experienced production disruptions because suppliers would have been under significant financial strain and wouldn't have been fully equipped to handle the demands that came with such an initiative.
Whether or not a supplier is sustainable, has an understanding of what your customer base wants or can help you bring a quality product to market quickly matters. Segmentation of your supply base is critical as well. Do not treat all suppliers equal. Best-in-class procurement organizations need key suppliers within their base that are value-generating, strategic partners.
A robust supplier value management approach creates an equal and opposite reaction. If you put the supplier first, the benefits that come out of the effort can do wonders for your business. If you compromise a supplier relationship for short-term personal gains, the outcome can be devastating.