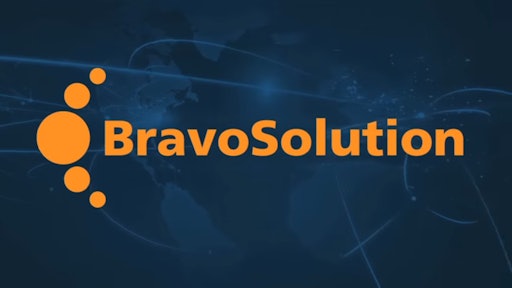 BravoSolution, a global strategic procurement solution provider, acquired Puridiom, a privately held on-demand procurement and accounts payable (AP) solutions company based in Camp Hill, Pennsylvania.
With this acquisition, BravoSolution takes the next step in enabling the full end-to-end procurement process through an integrated purchase-to-pay suite. This capability will help businesses efficiently manage the entire procurement lifecycle to drive savings. Puridiom, founded in 1983, has deep experience in purchase-to-pay solutions, with over 30 years supporting the procurement processes of both private and public sector organizations, including Mutual of America, Crestwoood Midstream Partners LP and Hoya Optical Labs of America.
"The acquisition of Puridiom accelerates BravoSolution's aggressive plan to become a global source-to-pay solution leader with extended procure-to-pay capabilities. Puridiom's platform significantly extends our solution and ability to help procurement organizations deliver more value to their business," said Jim Wetekamp, CEO of BravoSolution. "We were looking for a company that matched our core value proposition—deep procurement practitioner experience, an agile and configurable solution, broad solution capabilities and flexible deployment options. Puridiom met all those requirements and more."
Puridiom customer Cathy Studnicki, purchasing and administration manager at Hoya Optical Labs of America, said, "Hoya is looking forward to the opportunities that will come from bringing together both the strategic and operational capabilities of procurement into one integrated platform."
Transaction and Integration Details
The Puridiom acquisition is effective as of August 1, 2016. The terms of the acquisition were not disclosed.
The integration of Puridiom's team and technology will begin immediately. BravoSolution will continue to support all existing products, customer commitments, and the terms and conditions of all professional services and product support agreements. The Puridiom technology will be deeply embedded into BravoAdvantage, BravoSolution's strategic procurement platform, to form a single, integrated and easy-to-use source-to-pay solution.
The Puridiom leadership team will remain with BravoSolution. Jesus Ramos, founder of Puridiom, will become the senior vice president of procurement solutions, focusing on the development and expansion of procure-to-pay solutions across the globe. Other members of the Puridiom executive team will continue to provide key roles throughout the combined organization.
"Puridiom was founded to enable organizations to manage their procurement processes more efficiently and cost-effectively," said Ramos. "The integration into BravoSolution gives our customers access to one of the most highly ranked strategic procurement platforms in the industry, along with support and service from BravoSolution's global team of procurement leaders and practitioners. As a combined company, we will now be able to deliver more value and results for our entire customer base."
"Jesus will add significant value as a member of our leadership team at BravoSolution," added Wetekamp. "With the addition of Puridiom's technology and experienced team, we are well-positioned to lead in the increasingly global market for full suite, integrated source-to-pay solutions. We look forward to bringing new capabilities to our customers, partners and employees through this acquisition."
Companies in this article